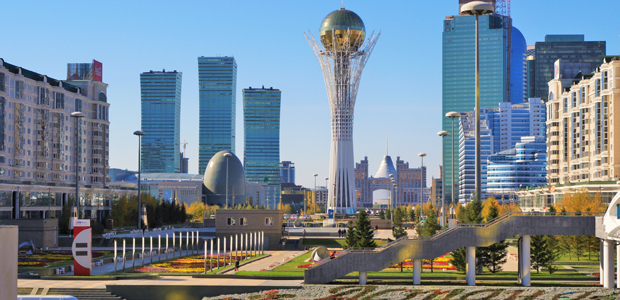 Kazakhstan's established innovation ecosystem leads to thriving startup scene
Kazakhstan is still a relatively young country, sometimes referred to as '30 years young' as it is about to celebrate 30 years of independence, but it has already established a successful innovation ecosystem with the support of various government Ministries and often as a result of its First President's initiatives. 
There is no doubt it has the advantage of learning from the best practice it has seen in other countries and when you visit its capital, Nursultan, you soon become aware of the scale of its development and ambition for the future. Whilst it might not be appropriate for all, it is most definitely a country that a UK startup should have on its radar either as part of its international expansion plans or in terms of the interesting startups to be found. Here we take a look at some of the key players in its innovation ecosystem and highlight a few of the startups that are already making their mark.
QazInnovations is an organisation which is helping to grow interest in the role of business angels and the business angel network. It was set up under the auspices of the Ministry of Digital Development, Innovation and Aerospace and provides innovation grants and services focussed on three different sized companies (small to large). 
It has to date run two contests, the first saw an impressive 661 projects enter with five  winners selected, one of which was a company called Faceplate (see below). This first contest focused very much on IOT, fintech, Greentech and industrial tech with other sectors highlighted as of interest including AI, aerospace fintech, spacetech and smartcity. The second and current contest has seen 190 entries with 22 companies now being assessed by an independent council judging them on criteria including the team, contracts, personal investment, possibility to grow – including outside of Kazakhstan.  
Staffed by an enthusiastic and patriotic team who describe Kazakhstan as open to international business and their aim is to support their local businesses to go global.  One of the challenges they want to overcome is that the country is producing an educated graduate base but there is still a lack of local companies where one can apply this knowledge.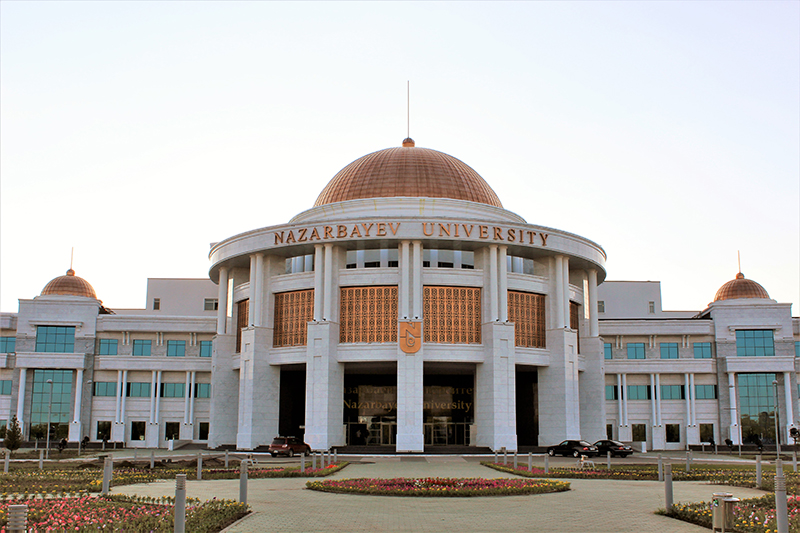 Educated graduate base
Without doubt, one of the institutions turning out this educated graduate base is the Nazarbayev University which is also known for its own Innovation Cluster, NURIS, focused on high-tech business creation, offering a 12 week programme and potential investment.  Since 2016, the Cluster has supported 157 startups and provided 1m (US dollars) in grants.  It has staged over 3,000 events, 80 hackathons and has future plans for an Astana Business Campus Science Park.  Some of its current technopark companies, or graduates of the NURIS Business Incubation Program include:
Educated Medical Solutions (production of disposable medical devices used in minimally invasive cardiology procedures);

QazDron (as its name suggests producing unmanned aerial vehicle (UAV) systems); KazAeroSpace (remote sensing data processing techniques as well as the largest private company UAV fleet);

Ecostandrt.kz (biological processing of organic waste);

Okoo (interactive online educational platform for teaching programming through AI); Cleverest Technologies (system for the textile industry to detect defects in raw material fabrics)

ReLive Research (for the rehabilitation of patients after a stroke, including equipment and software for reading and recognizing brain signals).
Another initiative of the First President is the Astana International Financial Centre (AIFC), which was launched in 2018, is the newest financial centre in the world and the only one in central Asia.  It has its own law, based on English law, and its own court and arbitrage.  There are 1,000 companies registered at AIFC from more than 50 countries, including some from the UK, and its particular areas of interest are in Islamic finance, fintech and green finance.  Whilst the country has been traditionally dependant on its oil and gas industries, it is setting its own energy goals including its aim for carbon neutrality and is seeing a growing interest in renewable projects.  The AIFC has established the first Green Finance Awards in the region and the Green Finance team from AIFC will be organising a COP26 event on 3rd November.
Within the AIFC family is the Tech Hub which helps brings new tech initiatives to Kazakhstan, helps to soft land them and then build up new economy streams for the country.  It sees its role as very much helping to build the tech development stream and ecosystem to support companies, 'connecting the dots' with the different Ministries, whilst leaving the running of accelerator programmes to others. Pavel Koktyshev is its CEO and he explained that there is currently a much stronger focus on b2b including fintech, Kaspi for example is already somewhat known outside Kazakhstan, and b2gov or govtech companies rather than b2c.
Because of their positioning within the AIFC where they see the problems and challenges faced by the larger firms/corporations, the Tech Hub plays an interesting role, promoting more open innovation and acting almost as professional match maker between the Kazakh banks, for example, and Tech Hub companies. The Tech Hub gives the example of T&T Security, a graduate (cybersecurity) company from the Astana Hub whose owner was working in the US but by returning and setting up his business in Kazakhstan, he has been able to secure big contracts and retain 100% ownership of his business, something that would not have been possible abroad.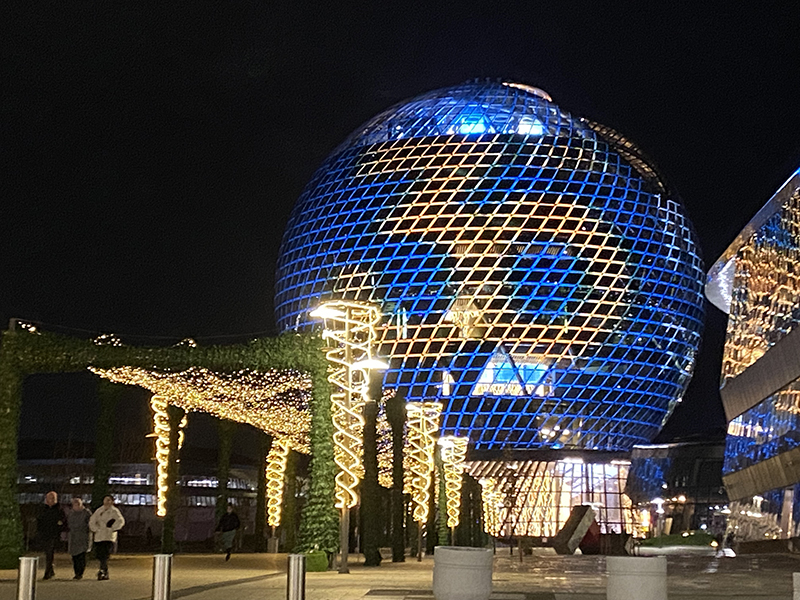 Land-linked not land-locked
One of the attractions of Kazakhstan must surely be its country neighbours and location, which sees for example the Baikonur cosmodrome based in Southern Kazakhstan which is leased to Russia, and there is also a strong presence from Chinese banks as well as the EBRD and Eurasia Bank. President Shigeo Katsu of Nazarbayev University has a very good description of the country "not as land-locked but as land-linked".
Finally, there is the Astana Hub which was launched by the First President on 6 October 2018 and is the largest technopark for IT startups in Central Asia. Its aim is specifically to develop a startup culture in the country, supporting high-tech projects to strengthen Kazakhstan's economy.  With various arms it includes a hub space as a corporate business incubator aimed at the development of IT projects.  As of October 2021, Astana Hub includes 555 companies, 54 of which are foreign. The Astana Hub works and cooperates with local venture funds including QAZTECH Ventures, Quest Ventures, Most Ventures and Qazangels Business Angels Network.  It also cooperates with international organisations including Rutec Ventures and Unbound Innovations both in the UK.
From emergency tech to agritech
Here is a rundown on a few Kazakhstan startups:
Cerebra
Also incorporated at AIFC, Cerebra is a startup developing AI-powered software to improve the early diagnosis of stroke so an ermergency tech company.  It was launched in 2018 by CEO Doszhan Jussupov whose father had suffered a stroke. Strokes are the second highest cause of death and disability in Kazakhstan which uses CT scans, a cheaper technology than, for example, the MRI scans used in the UK and other more developed countries.  But the challenge for strokes is the same, early diagnosis (within six hours) is key and, whilst the next stage for development would be MRI currently there is a big enough opportunity as Russia and most of the former soviet countries use CT scans.
Egistic
An agritech business, Egistic is a farm management system for monitoring and managing agricultural crop areas. Currently in the Astana Hub, Egistic is a graduate of the Nazarbayev University Innovation Cluster so is a great example of the connectivity of the whole ecosystem.  CEO Zhandos Kerimkulov explains their ambition is to develop the platform into a super App with a range of applications, for example using it to enable banks to assess whether a farmer is good for credit; allowing farmers to make money from renting out their spare/unused machinery.  He mentions this could appeal to a new generation of farmers, who spend more time away from the farm but who need to be able to manage it from a distance.
Parqour
Given the country's size, Kazakhstan is the ninth largest country in the world, it is perhaps not surprising that agritech is big business but as a rapidly developing country Kazakhstan is beginning to face new challenges one of which is that with the increase in affordability in cars, traffic jams and car parking becomes more of an issue.  These issues are perhaps more immediately understood by companies in Europe and this is where Parqour, a parking management system which uses car plate recognition data for easy billing and monitoring, is finding a lot of interest in the big, developed cities.
Faceplate
Launched in 2020 after four years developing the platform, Faceplate is a software developer for industrial applications which improves overall equipment effectiveness (OEE).  It is a QazInnovations success story and is now registered in Astana Hub.  Its president, Yerzhan Janzakov, has an engineering background and worked for 12 years with some of the big oil and gas companies in Kazakhstan.  Their competitors are names such as Siemens, Honeywell, Schneider and they try to compete not just on price, but also their flexibility, speed of response and, in certain areas, they are simply more proactive. They see a big opportunity in the country around solar plants and wind farms, recently opened an office in Moscow and are now looking at the potential within Europe.   
In summary, Kazakhstan is worth a look – perhaps precisely because it is not yet that well known outside Central Asia in terms of its startup and entrepreneurial ecosystem.  Peter Foster, President of Air Astana, which is an extremely successful business owned by Samruk-Kazyna National Welfare Fund JSC and BAE Systems (Kazakhstan) Limited sums it up as "an emerging market with some challenges but it is open for business and very anglophile".  You have to be all in in Kazakhstan otherwise you're not in at all.