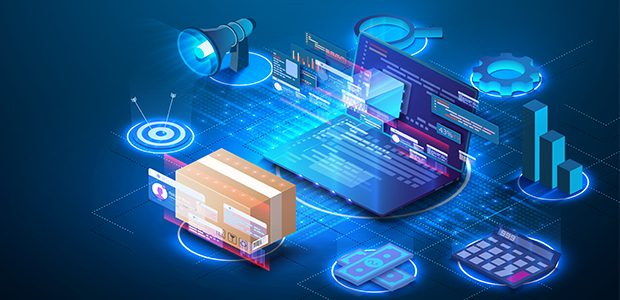 Kavida.ai raises seed capital to build supply chain GPT
London-based supply chain startup, Kavida.ai, has secured a further £900,000 investment to enhance its platform with artificial intelligence tool ChatGPT.
The company helps manufacturers and retailers de-risk procurement through its order management systems, allowing users to detect, track and manage issues to supplier orders before they hurt the business.
The seed investment round was led by Qima, a provider of supply chain quality and compliance solutions and was joined by Red Bus Ventures as well as several prominent UK angels including Chris Adelsbach, Jack Cresswell, Christopher Carter, Ian Kemsley, Jonathan Davie, Simon Davies, Russell Puttick, Lord John Nash and more.
The financing will strengthen and develop Kavida.ai's innovative supply chain ChatGPT which will allow procurement managers to ask important questions to a Co-Pilot. The technology provides visibility into the status of any order, at any point of the fulfilment process, all in real time.
The investment will also support the hiring of top-tier talent, strengthening Kavida's team of AI experts and data scientists. This marks a significant step forward for the startup, which was founded in 2020, and follows its previous raise of £300,000 in pre-seed capital from strategic investors in 2021, taking total funding to £1.2 million.
Anam Rahman, Chief Executive Officer at Kavida.ai, said: "We are thrilled to have secured this investment enabling us to accelerate a 10 year product vision into an immediate reality.We're living in unstable times. Disruption in supply chains is commonplace and procurement managers need instant access to data to understand where their order is, when it will arrive and whether there will be any delays or risks. They need to be alerted of these issues before they become a crisis. The ChatGPT and LLM breakthroughs will transform the way users interact with that data. We're excited to be at the forefront of AI co-pilots for supply chain".
Sebastien Breteau, QIMA Founder and CEO, commented: "Identifying and communicating efficiently supply-chain risks to businesses, using the power of LLMs, is a very promising step forward. We are excited to support Kavida's vision to monitor these risks live, leveraging the power of AI".
The seed announcement follows news last month of the company's successful admission into Digital Catapult's Supply Chain Hub programme, which will award up to £100,000 to develop novel solutions for supply chain visibility of inventory, targeting UK automotive manufacturers.
Dr Sumit Sinha, Chief Technology Officer at Kavida.ai, said: "While completing my PhD at WMG, Warwick University, I was able to understand the complexities of the automotive supply chain and the impact of disruptions on automotive manufacturing. UK manufacturing is expected to shrink by 0.3% in 2023 due to supply chain pressures on SMEs. We are thrilled to be working alongside Digital Catapult to tweak our platform to support up to 250,000 UK SME manufacturers to build resilient supply chains."