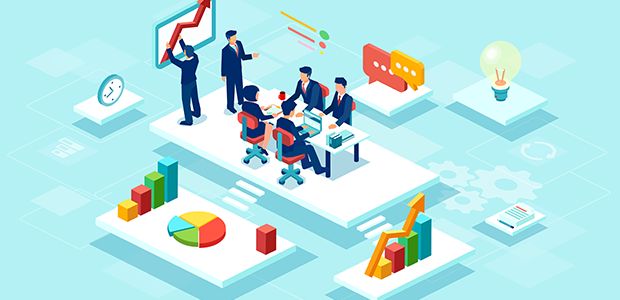 J.P. Morgan grows Innovation Economy team
J.P. Morgan Commercial Banking's Innovation Economy team has hired almost 20 new client-facing teammates in EMEA to further its efforts to support companies in this sector in the UK, Ireland and DACH region.
Among the group of new hires to the Innovation Economy team in EMEA, they welcome new senior executives, all based in London:
Rosh Wijayarathna – Managing Director, Innovation Economy lead for the UK & Ireland

Folake Shasanya – Managing Director, leading Venture Capital Coordination in EMEA, and Diverse-owned Innovation Economy Businesses

Thomas Easterby – Executive Director, Innovation Economy Relationship Executive for UK & Ireland 

Ben Tickler – Executive Director, Innovation Economy Relationship Executive for UK & Ireland 
J.P. Morgan's Commercial Banking business initially launched an international expansion effort in early 2019 to cover midsize companies headquartered outside the US for the first time. And in under 5 years, the business has grown to serve these companies in 26 countries outside the US, with nearly 175 client-facing employees physically based in 18 of those markets, serving more than 650 clients and calling on 2,500 prospective clients.
As the team has become more embedded in these markets, there was a natural opportunity to stand up specialised banking capabilities through dedicated banking teams in EMEA. At the start of the year, J.P. Morgan Commercial Banking announced a formalised structure around its Innovation Economy business in EMEA, establishing a regional coverage model and identifying leads in each initial key market—France & Southern Europe; the UK, Ireland & Nordics; and the DACH region—to enhance how the teams can support these clients. Last month, the bank also announced it has hired an Innovation Economy team of 10 in Israel to support firms in the local market.
"We want to be the leading bank for venture-capital backed companies with high-growth potential in industries like Disruptive Commerce, Technology, Life Sciences, Healthcare IT and ClimateTech—or as we like to call it, the Innovation Economy," said Andrew Kresse, Head of Corporate Client Banking International.
These companies benefit from the scale, industry specialisation, digital capabilities and investments that J.P. Morgan makes to support them from startup to IPO and beyond. This includes payments, capital raising and financing, liquidity solutions and strategic advisory for portfolio companies and more.
The local teams have accelerated their growth plans over the last several months to support companies in this critical sector and expand the offering into new markets where there is opportunity. "Having a local presence is crucial for this model to work, so we're glad to bring in and have top talent on the ground to support these companies in whatever way they need," said Alex McCracken, Head of Innovation Economy for the UK, Ireland & Nordics.