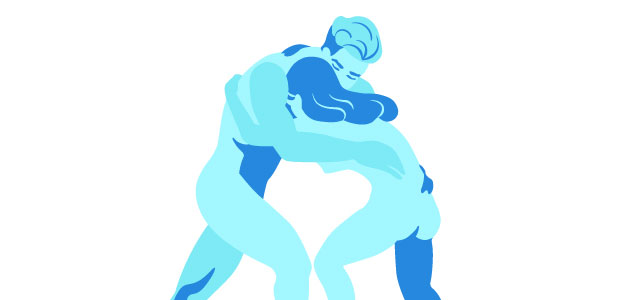 It's a man's world?
Ben Hayes, Director of Grasp Brands, exposes the tech industry's big and costly branding problem.
Last year VCs invested £65bn in startups. All-female teams received 2.2% of this and raised on average £3.8m. Male-led companies raised on average £9m. Add to this the finding from BCG and MassChallenge that female-founded startups have shown to perform better over time than male-founded ones and you really start to scratch your head.
WHY THE DISCREPANCY?
It's time to look at branding. Namely how the tech industry views men and women differently and the impact this has on how we present ourselves, whether in an investment process or a hiring one. "I think the tech world has been branding the typical successful entrepreneur as the male, geeky, Ivy League dropout," said Lu Li, founder of Blooming Founders - a support network for female founders. 
"Women are only starting to embrace the brand of a 'female founder' or 'woman in tech'. They didn't like to brand themselves that way, thinking it would take away from their accomplishments, but now they are starting to carry it more with pride because they realise the importance of role models."
However, given the baked-in stereotypes and cultural norms we all live up to, whether consciously or not, the effects of this change may not be felt for some time. 
BCG's research found that male founders were more likely to over-pitch their startup when fundraising, while female founders represent their business challenges more openly. In an industry often built on bravado and deception it seems men are rewarded for a 'big vision' they likely won't achieve whereas women are punished for being honest. The same trend can be found in recruitment. 
A report by Harvard Business Review showed that men apply for roles they're only 60% qualified for. In comparison women aim to have experience in 100% of the job's required skills before applying, something Anastasia Emmanuel, Chief Growth Officer at Foodchain, has witnessed first-hand: "Men typically brand themselves as the person they want to be, not the person they are currently, while women often apply for a job they are confident they can do."
Job descriptions compound this. If you've ever written 'high-powered', 'results-driven' or 'action-oriented' in a spec then a) please stop and b) you will have attracted more male applicants. Words that seem meaningless, matter. 
WHAT CAN BE DONE?
Importantly, tech can no longer be a one-size fits all industry. There may be an argument for women to brag like their male counterparts but what kind of culture would that create? Answer: one in which a female founder feels they need to act like Steve Jobs, raise $700m based on lies, and create a fake, deeper masculine voice to speak in (see Elizabeth Holmes and Theranos for more). In any case, the onus should not be on women to fit tech's outdated view of what a founder should or shouldn't look like. 
Irene McAleese, co-founder of See.Sense, summarises it perfectly: "We need to recognise that we all bring different strengths to the table. I'm a mother and feel this has helped me to be very grounded."
We all need to be sharper in how we use our words, what preconceptions we hold and where we make our judgements. If you think I'm being too politically correct then you've missed the point. This is about fuelling better businesses which are more successful. Businesses that have women at the top.