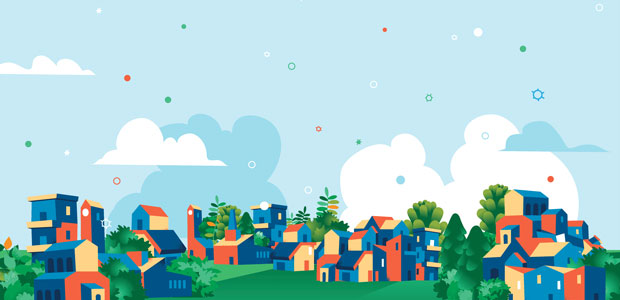 It takes a village to raise a business
The average entrepreneur considers quitting 15 times while setting up a new business, but new research suggests the key to success is finding a tribe to cheer you on.
The study by Virgin StartUp, found that nine in 10 entrepreneurs who have set up in the past five years have someone they can rely on to support them with 86% turning to friends and family for emotional support.
Three-quarters of new business owners have used a business mentor recently with 56% getting advice from friends or family and 39% using a professional mentor. Younger founders under the age of 34 were much more likely to use a business mentor (81%) verses those aged over 55 (25%) and one in five said their mentor was the one thing that has helped them the most on their start-up journey. 
A quarter (24%) of founders also said following and learning from other business owners on social media was key to their success, with YouTube, LinkedIn, Instagram, Twitter and Tik Tok all topping the list of places people get their business advice from.
The message to those about to start on their business journey is to not do it alone. The Virgin StartUp study also spoke to 1,000 people who are keen to set-up their own business but haven't taken the plunge yet. 40% said they weren't planning to turn to anyone for business advice, while 16% said they would only rely on their partner.
Andy Fishburn, Managing Director at Virgin StartUp, which runs one of the UK's largest entrepreneurial mentoring programmes, comments: "Entrepreneurs are missing a trick if they don't reach out and tap into business support networks. Lots of business owners start their journey as a solo founder working from home, but that doesn't mean they need to do it on their own. Having a business mentor can be invaluable and while feedback from family and friends or videos online can be really helpful, there is no substitute for the advice of an experienced businessperson who can give honest feedback, talk through your pain points and suggest practical ways to solve any problems you might face."
One of Virgin's most recent mentors is Montana Brown, a former Love Island contestant and now a successful entrepreneur and founder of sustainable swimwear brand, The Swim Society.  Speaking about her role mentoring for Virgin StartUp, Montana says: "Setting up a business, particularly a sustainable one in this climate, has been a big learning curve and I am really enjoying being a Virgin StartUp mentor and passing on some of the lessons that I've learnt to new founders.  Virgin StartUp is also committed to funding the same number of male and female founders through its 50/50 pledge which is something that is really important to me."