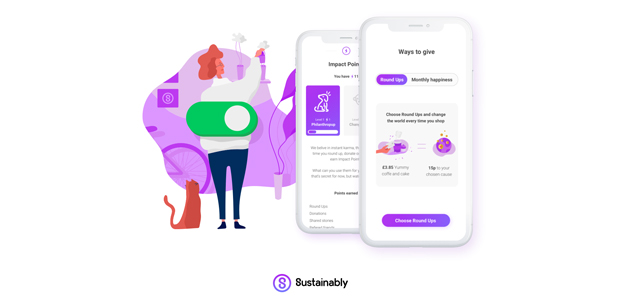 It shouldn't happen but it does!
I feel like a mother daughter-bond is like nothing else out there, and I'm sure Loral Quinn and her daughter Eishel will agree as they co-founded Sustainably back in 2016.
After Loral kept discussing her ideas to build a platform that helped people donate to charities with their spare money, Eishel, who had a background in ethical retail, started contributing as well and the next thing you know, the pair were applying to the Royal Bank of Scotland accelerator programme. Loral explained: "We thought if we get in, then we'll really go for it, and thus Sustainably was born.
"We had a really good relationship before we started working together and that has definitely carried on. We have always been open and honest with each other, I know that I couldn't work with all members of my family, but for us it works really well. We are very lucky, and I wouldn't want to do it with anyone else!"
Sustainably is a web app that links to your card and you chose a cause/charity. When you spend money it will round the amount to the nearest whole pound using a new government supported initiative Open Banking, which is known as 'Round Ups'. This allows you to securely share the data held with your bank with companies such as Sustainably. "Once you connect it will round up every purchase you make whether it is clothes, groceries or coffee and donates that spare change to your chosen charity automatically."
There are actually two options to choose from, 'Round Ups' or 'Monthly Happiness'. With the Monthly Happiness function, you chose a charity and the amount you want to give each month, and you then receive instant feedback as to what is happening with your money. There are a number of charities listed on the website but new ones can be suggested, then Sustainably just has to get their agreement.
The first version was launched back in 2017, after a lot of validation and testing. Loral explained: "We created our own website, ran social media campaigns to test what sort of appetite there was before we launched the product. There has been a lot of testing user feedback and alterations, and from the back-end creating this scalable, secure and robust version which was different to the first. The first version was to trial and to understand market appetite, which we beta tested which just one bank – Monzo, whereas now the latest version runs with 11 banks."
The latest version went live on 1st July this year and is now connected with 14 charities and currently has a few hundred users, but the plan is to add more banks, and obviously more charities. Loral explained: "We want to make it so any charity will soon be able to sign up, and the charities we work with are looking for innovative new ways to connect with customers."
All the customer feedback has been good so far Loral added: "When you first go live with your product you have a big challenge ahead because it's not necessarily where you want that product to be. We were deploying new code every single day, tweaking it and adding new products into it and there was and still is, so much still in the pipeline."
With Sustainably you can give securely so none of your data is shared. "It's all about giving on your own terms, so you can see your impact instantly, you can pause it or change it at any time, and we don't share your data with any more. No one can spam you, you just get a onetime update."
Loral explained that it's about doing something good, so it should be on people's own terms and there are different ways you can do that. "We don't see competitors as a bad thing, because it's all helping a good cause."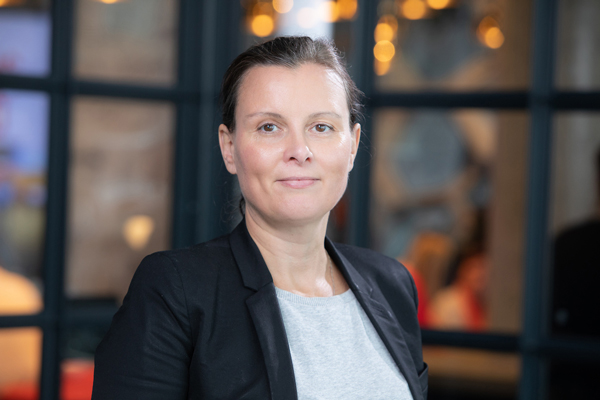 The biggest challenge for Sustainably was funding as Loral explained: "Getting funding earlier would have been a lot more beneficial, but the product we're building, with the nature of the banking landscape changing, was a challenge as well. The banks were not ready with their APIs when we needed them, so that was another challenge and a wait for us. But really that is just the nature of the evolving market place that we're working in, in terms of financial services and the customer owning their own data."
Loral also added that it's a challenge in the industry being a female in the sense that female founders are not getting the funding that males are. "Getting through all the hurdles you have to get through as a female has been a challenge – you just have to look at the statistics."
The future for Sustainably consists of working closer with partner brands, and becoming visible. Loral elaborated: "We want to get in front of as many people as possible, and give people the most amazing user experience, so you can see clearly the impact and difference you are making clearly and what difference you are making."
Having always worked in predominately male dominated environments, for example financial services, coming into the tech industry was not as much of a culture shock as it could have been. "For me it's what I have been used to, but from my daughter's perspective I think she has definitely noticed that being a female in the tech industry is different."
A lot of industries have that same demographic and more traditional business views, Loral explained: "Tech has been one industry that has always been male dominated, but it is changing, for example, we have a lot of females on our team. But it may be different in other organisations, given that both co-founders are females."
Loral explained she has experienced some times where she may have been treated for being a female, especially at some events, she said: "It is still male dominated, but it is changing and the solution is all about getting more role models out there to show what can be done, at younger ages as well."
Now there is more consciousness towards women, and there is a bigger movement, helping female founders, and getting more of a gender balance. Loral thinks times are changing, but maybe slower than the ideal. "Taking a look back five years ago it would have been a lot different. I think the movement is going in the right direction and there is a lot more help out there. Hopefully we will achieve a balance in the amount of female and male founders out there, salaries and funding. It is changing, but it needs to move faster!"
There are two types of problems women are facing, conscious bias and unconscious bias. Loral commented: "The unconscious bias is bad, but not as bad as the conscious bias."
Loral added: "We were once on this trip in Silicon Valley and this guy just kept referring to us as 'girls'. I was not that offended, as I've seen this happen over the years, but it can be really offensive to some people. It really comes down to people not being aware of what they are doing, so the more training we do to make people aware, the better. I'm sure no bad intentions were meant in that particular instance in Silicon Valley, it was just funny because things like that shouldn't still happen, but they do."