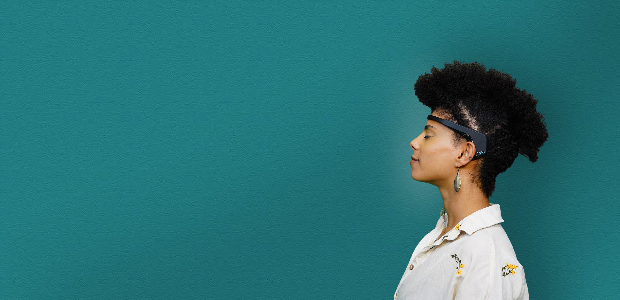 The Israeli startup making neurofeedback accessible for everyone
In today's world, ailments like anxiety, depression, and ADHD have become so commonplace that it almost seems abnormal to NOT have one of them (or at the very least know someone who does).
In 2020, the CDC reported that about 13% of Americans aged 18 and above take antidepressants, 1 in 20 are on anxiety medication, and 69% of the 6.1 million children with ADHD take medication regularly.
Yet despite all the available treatments, people don't seem to be recovering any faster. According to the World Health Organization, there are 264 million people worldwide living with depression and Our World Data estimates that 284 million people experience anxiety globally.
Even still, the pharmaceutical industry rakes in millions of dollars every year on short term solutions that may compromise our immunity in the long run. And as COVID-19 continues to sweep across the world, many are opting for a pill-free approach to mental health.
Thankfully, there's one company that's taking on this multibillion-dollar industry with a revolutionary new way for us to treat these common conditions.
No Prescription, No Problem
After Aziz Kaddan saw the detrimental physical and psychological impact ADHD medication had on his younger siblings, he just knew there had to be a better way. So after spending years in the tech industry researching various brain technologies, he finally found his answer.
He discovered that neurofeedback training (otherwise known as electroencephalographic biofeedback) presented a painless and prescription-free way to reprogram your brain to stay focused and calm, letting you take control of your mental health.
In addition to being practiced by NASA, there have been over 700 peer-reviewed studies with proven efficacy of neurofeedback in the treatment of PTSD, ADHD, addiction, post-traumatic stress disorder, and a lot more.
There was just one problem.
Until recently, anyone who didn't have access to a scientific lab or several thousands of dollars to spare would never enjoy all the benefits neurofeedback had to offer. Even after decades of research, it remained inconvenient and inaccessible to most.
But after years of working in the tech industry, Aziz Kaddan wanted to create a real impact. So he made it his mission to make neurofeedback therapy affordable and easily available to everyone.
He explained: "When I saw that EEG and neurofeedback can be used as a way to improve mental wellness, but it only existed in clinical settings around the world, I decided that now is the right time to use the current technology in the market to change it."
And with that - a new app was born.
Brain Training Through Gaming
In 2014, Kaddan and his business partner Anas Abu Mukh launched the neurofeedback startup, Myndlift as an easy to use and drug-free solution to the mental health challenges affecting millions around the world today.
With the help of a world-class team of designers, medical practitioners, and software engineers, they were able to recreate the same clinical-grade testing in an app so you can retrain your brain from the comfort of your couch.
All you would have to do is strap on your neurofeedback headset, connect the EEG electrodes to specific areas of the scalp, and then all the signals picked up will be measured and sent to your mobile device. Then based on your age, results, and mental health goals, the Myndlift app curates a uniquely tailored program of online games and activities to make your ideal state of mind your default.
But how does it work?
During the training session, positive visual and audio feedback is used to encourage the brain to recreate optimal mental states. For example, when the brain waves reach a relaxed state, the images you're seeing will instantly light up or a rewarding sound will play.
Essentially, these programs are designed to put you back in the driver's seat of your own mind, so you can stay focused and calm even when stressors or distractions pop up.
The best part? The days of paying thousands for testing and traveling for miles to find the nearest neurofeedback lab are long behind us. With Myndlift, you can get access to the latest biofeedback tech right at home, and have a licensed physician guide you through every step.
And that's just the beginning.
The Future of Neurofeedback?
For the time being, FDA approval and being able to compete with pharmaceutical giants like Shire seems like a far-off goal for Myndlift, but Kaddan remains hopeful.
He said: "Just like when you go to the gym to get fit, we want you to come to us whenever you need brain fitness. We hope for Myndlift to be the next frontier of neurofeedback technology."
And as diagnoses of ADHD, depression, and anxiety continue to rise alongside skepticism of prescription drugs, the possibilities of expanding the neurofeedback market does sound promising.
Even as medications and traditional therapy remain primary treatment options, Kaddan hopes that in the coming years Myndlift can 'make mental health data-driven' by helping people improve their mental wellbeing with tangible progress and information along the way.