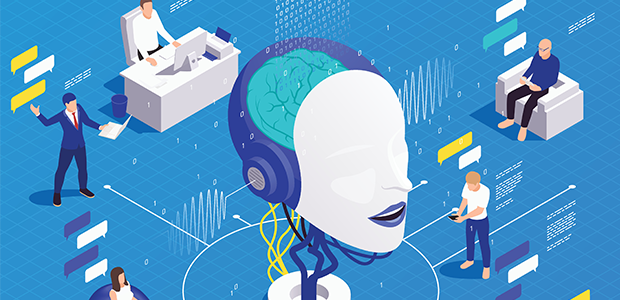 IQ Capital promotes two as it ramps up $400m investment in deep tech startups
IQ Capital, the London-based deep tech venture capital firm, continues to strengthen its senior team with the promotion of two new partners. Archie Muirhead and Alex Wilson join existing general partners Kerry Baldwin, Max Bautin, Simon Hirtzel and Ed Stacey. 
IQ Capital recently announced the final close of its fourth Venture Fund at $200 million and the launch of its second $200 million Growth Fund, taking its assets under management to more than $1 billion. The firm will continue to invest at Seed and Series A into UK and European startups to commercialise IP-rich breakthrough technologies and back founders with the ambition to scale globally. IQ Capital differentiates itself with a unique blend of PhD-level deep tech expertise across sectors combined with wide-ranging experience of helping early-stage founders to commercialise their tech.
Both IQ Capital's new partners have been an integral part of the firm since joining as associates in 2019. They have led the firm's recent investments into several deep tech companies and play key roles on portfolio company boards, including supporting key customer acquisition and bringing in the right institutional investors to help the businesses grow.
Muirhead, whose focus is on cybersecurity and confidential computing, worked closely on CybSafe's Series A and recent $28 million Series B funding round, and on Cybersmart's recent $15 million Series B round; he led the Seed round in Secretarium, a startup that is developing the world's first 'trustless' cloud computing infrastructure; and serves on the boards of Synthesized, Worldr and Apperio.
Wilson, who has a PhD in Computational Biology from the University of Manchester, led the Seed round in DreamFold, a generative machine learning company; he also serves on the boards of other companies including Imperagen, Pictura Bio, AiM Medical Robotics, Optellum, and Tagomics.
IQ Capital has accelerated its growth over recent years, driven by the increasing breadth of early-stage deep tech investment opportunities in the UK and Europe, and reflecting the firm's reputation as the go-to investor for deep tech startups. IQ Capital's founders Kerry Baldwin, Max Bautin and Ed Stacey were joined in 2020 by Simon Hirtzel who has since overseen the strengthening of the firm's investment team and operations, as well as playing a leading role in raising the latest new funds.
Simon Hirtzel, General Partner and Chief Operating Officer at IQ Capital, said: "I am delighted that both Alex and Archie are joining the partner team at IQ Capital. Their progression from Associate to Partner since 2019 is a testament to their strengths as deep tech investors in massively expanding and developing markets. They have made a huge contribution to the companies they work with and to our knowledge of the deep tech space. With the close of our latest funds, we are continuing to identify deep tech startups that will have a lasting global impact and back them with the right mix of skills and experience."