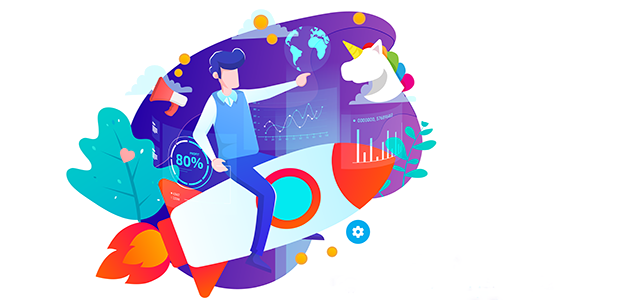 Investors confirmed for event series aiming to fix the broken founder funding journey
A group of leading UK venture capital investors have been confirmed as speakers for a novel upcoming event series which aims to tackle the problem surrounding founders and their ability to access the right funding.
rev will celebrate its inaugural first event on Wednesday 26th April 2023 at Aquis Exchange in London with speakers including Praetura Ventures, Mercia, Love Ventures and Beringea.
rev will welcome 200 founders from across the UK who are currently raising or about to raise for their seed or Series A funding round.
The series is being hosted by Pitchflix, which has recently created an online reverse pitching platform called EPIC in partnership with the renowned Enterprise Investment Scheme Association (EISA) headed by its Director General Christiana Stewart-Lockhart.
Similar to an online search engine or streaming channel, EPIC allows founders to key in specific criteria and instantly create a 'reverse pitch' playlist where investors reverse the conventional process, by pitching to founders.
Early backers of the platform include Praetura Ventures, the Manchester-based VC whose portfolio includes early-stage Northern success stories such as Peak, XR Games, Culture Shift.
rev will also be live streamed globally on Pitchflix.tv for founders who cannot attend in-person.
Speaking about the event, Shane Smith, Pitchflix's interim CEO, said: "Identifying the most appropriate investors for a business in a particular sector, subsector, stage, operating location, and fundraise target requires substantial research on the part of the founders. This research has a cost and can take founders away from the hard work and essential tasks required to build a startup at the early stages. This is problematic because founders may make a rush decision when looking for funding and side with an investor without taking into account that most founder and investor relationships last between five and ten years. So, on top of all the 'hard' factors, importantly the chemistry has to be right."
Research in Atomico's State of European Tech report (December 2022) ranked chemistry the third most important (out of 15 factors) in the founder-funder relationship.
He added: "We're aiming to change that with rev and EPIC by making the pitching process more founder friendly than ever. Rather than second guessing what VCs are looking for, investors now have a stage to describe to founders exactly what they're looking for in a startup. This brings efficiencies all round: VC's get fewer mis-aligned pitches to curate – at substantial expense – out of their deal pipeline, while founders can use their time with maximum efficiency."
Pitchflix is also looking to address issues faced by regional founders, given that research shows venture capital funding is often concentrated in London and the South East. To counteract this, Pitchflix aims to help regional founders better understand their options through rev and EPIC.
According to recent research from Praetura Ventures, which looked at 2021's distribution of VC capital, the North sees a £9.78 billion per annum funding shortfall when compared to London, despite tech businesses in Manchester raising more than Rome, Lisbon, and Brussels last year (£532 million).
David Foreman, Managing Partner at Praetura Ventures, said: "We're proud to support Pitchflix's mission. It's great to see their team collaborate with the EISA to find new and interesting ways to help founders access funding from investors they more naturally align with, rather than making quick-fire decisions because they need funding immediately but don't have the time to do due diligence on every investor in the market."