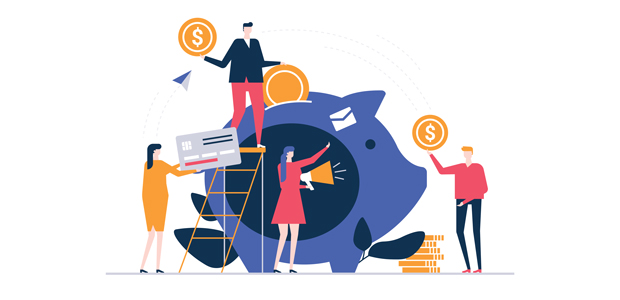 Investment proves significant in growth during COVID
Loui Blake, serial entrepreneur and angel investor, invests in Embargo loyalty app and joins as an advisor following the tech startup's significant growth during COVID-19.
With a number of hospitality ventures and alternative protein investments under his belt, Blake has elected to diversify his portfolio and backed Embargo in it's latest fundraising round: "After using Embargo across our sites & speaking to fellow operators about the impact on their businesses, It was a no-brainer. When I spoke to the guys I was incredibly impressed by their vision & I look forward to supporting the team with their future plans. The demand for systems like Embargo is only going to increase as we enter a new age for hospitality & I'm excited to be part of the business."
Embargo is a UK loyalty platform for hospitality businesses founded by an ex-investor banker Tsewang Wangkang (JP Morgan and UBS) and ex-Head of Marketing of several London hot spots Frederick Szydlowski (The Cuckoo Club, Tonteria etc).
The platform is already being used by hundreds of venues across the UK providing them with a plug&play digital loyalty card and CRM system. It takes a day to launch and there is no system integration needed. During the COVID19 pandemic contactless solutions have become a must-have and driving repeat business from local customers the only way to thrive for hospitality operators. Embargo added over 200+ new venues in the recent months, including well-known London brands like Notes Coffee, The Gentlemen Baristas, Chucs Restaurants, Queens of Mayfair, Floozie Cookies or Thunderbird Friend Chicken.
Embargo is also launching an on-demand delivery, click and collect and nationwide shipping service built within the app based on customer feedback from venue owners who are looking for alternative solution with friendlier commissions and access to direct communication with the end user. The food-delivery market (over £7bn estimated for the UK in 2020) is strongly growing and will not slow down anytime soon. Embargo will become the first digital loyalty card as well as CRM system covering every customer journey – from walk-ins, click and collect to delivery – both on-demand and pre-booked.
"The launch of online ordering linked to every venue's loyalty card and CRM on Embargo has been a natural product development for us. Venues want to be able to drive loyalty across all possible customer journeys and be able to stay in touch with them without having to pay high commissions. There is a big demand for online ordering solutions providing a different value proposition," commented Tsewang Wangkang, CEO of Embargo.
Embargo's plan for 2021 is to accelerate the UK expansion with the roll-out of the new features in the coming weeks. Their current EIS funding round is focused to fuel their growth and further develop the platform.
"We're excited to see the growing demand for our product across the UK. With a small team we have already managed to launch several cities and towns in the UK as well as in other countries based on reverse enquiries. It's key for us to add the right investors who can help us grow and support our vision," added Frederick Szydlowski, CMO and co-founder of Embargo.