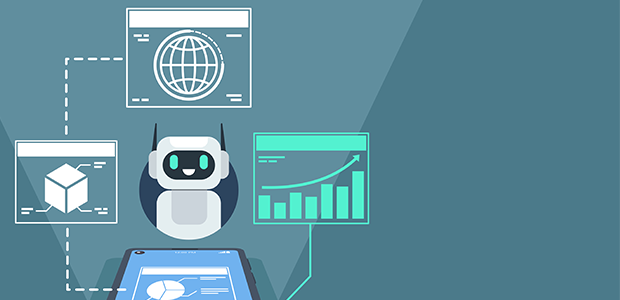 Introducing EnateAI powered by GPT-4
Enate, an operations management SaaS platform, has launched EnateAI powered by GPT-4: a brand-new tool designed to help businesses maximise AI in operations.
EnateAI is integrated within Enate's existing platform and has the capability to automatically categorise emails, extract email data and auto-populate forms, perform sentiment analysis, understand foreign languages and ask/answer specific questions such as 'Is this email just a thank you'?
Enate is an end-to-end orchestration solution that enables businesses to view, manage and track processes across operations, assign the right work to the right resource and complete tasks on time. Enate works with enterprise businesses including EY, Grant Thornton, CapGemini and TMF Group.
The rise of large language AI models has unlocked vast potential for businesses worldwide to increase productivity, decrease time spent on repetitive tasks and focus on value-added work. Operational excellence is an area where most businesses would like to improve, but to date, attempts to use AI in operations have been average at best.
Operations sit in end-to-end processes and to plug AI in, you need to spend vast sums of money purchasing, training and testing AI to solve your specific use case. Often, the results don't justify the means, with mainstream AI vendors delivering less than 70% accuracy in email categorisation alone.
With EnateAI, businesses remove the complexity and cost of paying for third-party AI vendors and training machine learning models. EnateAI automatically offers five AI features in one, and delivers over 90% accuracy, saving crucial time on repetitive tasks and enabling more value-added work.
In high-volume email environments approximately 5-10% of the effort is spent on figuring out the content of the email and identifying the person best suited to work on it. With EnateAI, customers can reduce 20% of their manual efforts and provide better service to their clients as a result.
EnateAI also delivers on a data security level - unlike more mainstream AI products which can pose privacy risks, EnateAI is built with privacy in mind. It uses the Microsoft Azure OpenAI Service and no customer data is used for generic model training.
Commenting on EnateAI, Kit Cox, Enate's Founder commented, "The speed of change in AI and large language models is unprecedented - it's the biggest technological change that has happened in my lifetime."
"At Enate, our mission is to help businesses run operations smoothly and work smarter and faster by leveraging the latest technology. We've recognised an opportunity to integrate large language models with the Enate platform which will enable businesses to use AI in operations, in a way that's never been done before. We're really excited to help businesses slash the time spent on boring, repetitive tasks such as thank you patterns and email triage so they can be laser-focused on customer success. It's the end of customer service, and start of customer success, which is not to service the customer, but to delight the customer."  
 James Chadwick, GPS ISV Director at Microsoft said: "The rise of large language models will be a catalyst for the productivity boom in coming years but operationalising AI for service delivery has been hard until now. Enate's solution will help businesses to save valuable time and money on resources and training while simultaneously improving operational efficiency and employee satisfaction. We are pleased to work with Enate to bring the privacy and security benefits of Microsoft Azure OpenAI Service to service providers."
Enate works with enterprise businesses including EY, Infosys, CapGemini and TMF Group. TMF Group is a multinational professional services firm operating in over 50 countries. Using Enate's operations management platform, TMF has recorded a £32 million margin improvement and 22% improvement in efficiency.