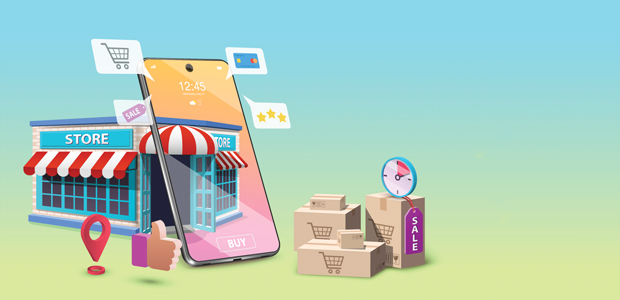 Introducing Cimple (no that's not a typo!)
The idea for Cimple has been something the team have been working on for around five years after experiencing the pains associated with Government procurement for the best part of a decade.
The simple explanation of the problem is that there are a million different platforms to access, both for a buyer and a supplier, making it complex for a buyer to find the right supplier and for a supplier to find the right opportunity. The level of digital enablement and high quality experiences is also incredibly low, in particular when compared to online consumer marketplaces of today. In short, there is room for improvement everywhere!
So what's the impact/why should I care?
Roughly £220bn is spent by the UK Government with suppliers equating to roughly 1/5th of UK GDP. In a post-Brexit world that is a very important statistic indeed. The current status quo does not help Government buyers get best value for money, quality of outcome or enable social value creation. For suppliers, the landscape is governed by large organisations with buyers not being incentivised appropriately to drive improved usage of SMEs. This is a well trodden issue in Government. Ultimately, in Government contracting knowledge and size are everything. With the latter comes the former. For new businesses starting up or existing small businesses wanting to grow, Government isn't usually your first port of call. And no matter how much has been driven to fix the complexity and lack of transparency over the years, in truth very little has changed. In a stronger, more levelled UK this cannot continue.
This is why we exist. To change the experience of buying and supplying altogether and to make a huge impact here in the UK and later internationally. Technology is our ally and when added to our knowledge of Government, digital procurement and our civic/social ethos we believe that only great things are ahead.
What do we do?
Our proposition is quite simple, we let any buyer in Government buy any good or any service from any supplier that they want. We enable building a marketplace of digital solutions to help buyers and suppliers alike.
Want to buy goods or looking to sell services or find contract opportunities? You can do that. Do you want real-time analytics on buying and supplying trends or wish to convey to all, the social value you are creating in purchasing? Do you want to collaborate with innovative startups? You can do all of this, in one place.
What makes us so 'special' then?
There are a number of key aspects to our technology and business proposition that are different from previous attempts to 'fix Government procurement'.
Firstly, we are all about amazing experiences for both buyers and suppliers, the challenge is focussing on one side and fixing their challenges will impact those on the other side often adding to their issues. To create experiences that are intertwined to transform the mess for all, we have to apply knowledge of the problems of both sides and understand how you fix things collaboratively to create better outcomes for all.
Secondly, and very importantly, we are not a business that focuses on digitally enabling workflow. Our focus is on using data and computer-led intelligence to define the buying and supplying experience not an end to end process map. This may sound scary for buyers in Government whose critical ambition is to remain compliant. We make sure we maintain the compliance required whilst fundamentally shifting the experience into the 21st century through the use of data. We match buyers and suppliers together at an accelerated pace whilst remaining open and transparent. We will pull in data to continue to enrich a user's experience whilst keeping things beautifully simple and enabling amazing outcomes. We believe in being open, free for all to access and will continue to drive an open API approach so that Cimple fixes the issues of death by a million procurement portals (the biggest issue for SMEs).
Finally, we are civil or socially driven. We want to make this work for everyone and are led by this ambition. Cimple is an all or nothing play and to get it all you need to make it work for all. This is what makes us different and why our users continue to come back with every iteration of the platform and new feature deployment. There are no big onboarding costs, complicated integrations, 4 year licence fee deals etc. We are open, always, for free. You can pick up Cimple and use it for all of your schools spending or for just your department's low value facilities management spend.
What have we achieved so far?
Two years of stealth development continuously building and iterating around user testing led us to a Private Beta launch over last summer. Our initial customers blew holes in what we had developed and critically have led us to a phase of development that we believe will put Cimple on the map this year.
We have secretly been chalking up routes to market in Government for Government buyers to access Cimple. Anyone who knows working with the Government knows frameworks are key. We qualified for G-Cloud 12 Supplier which means that if you're a public sector organisation, it's easier for you to procure through us. We are also proud to be one of the few suppliers on the Countess of Chester Hospital Commercial Procurement Services framework which looks to reduce the tail end spend of any organisation in Government.
What next?
A lot is on the cards for 2021, the best thing to do is to stay in touch with us and if you are a Government buyer or supplier you can find us here or contact our amazing team here.