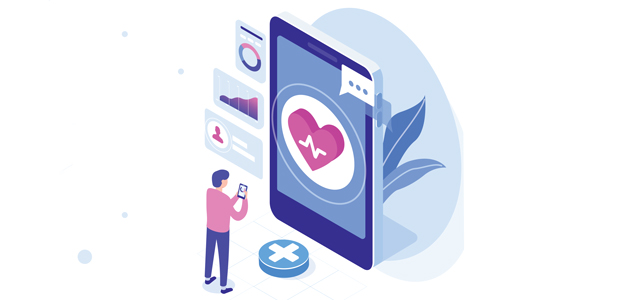 InterSystems Partners with eConsult Health to Help Streamline NHS Triage
InterSystems, an innovative data technology provider dedicated to helping customers solve the most critical data and information challenges, has been selected by eConsult Health, the UK's leading digital triage and remote consultation solutions provider, to accelerate its growth in the NHS. 
This new partnership will see eConsult Health use the advanced capabilities of the InterSystems IRIS for Health platform to expand the deployment of two of its cutting-edge solutions, eConsult and eTriage. 
eConsult is trusted by more than 3,330 GP surgeries and has enabled doctors and patients to complete over 20 million online consultations. It enables patients to submit their symptoms or requests to their own GP electronically and offers round-the-clock NHS self-help information and a symptom checker. eConsult Health's recent acquisition of Q doctor means these digital triage capabilities will combine with video, telephony and SMS to provide a complete solution. 
The eTriage solution is rapidly growing in use in urgent and emergency care. Developed by emergency care clinicians, it is deployed on a bank of tablets that check-in and prioritise patients as they arrive in an emergency department or urgent treatment centre. The solution identifies the sickest patients earlier, reducing waiting times and improving the patient journey. Each patient only gives their history once and is automatically prioritised by clinical need. 
Faced with the critical need to ensure its solutions are fully interoperable with NHS IT systems as it expands, eConsult Health selected InterSystems as its partner, recognising InterSystems IRIS for Health's position as the market-leading platform for healthcare interoperability. InterSystems IRIS for Health is specifically engineered to facilitate the seamless integration of proprietary data with the masses of clinical data that already exist, achieving full compliance with mandatory data standards, such as HL7 V2 and Fast Health Interoperability Standards (FHIR). Importantly, support for cloud-based implementations enables InterSystems IRIS for Health to fully integrate with eConsult Health's deployment in AWS Cloud. 
"Choosing InterSystems as our interoperability partner to help power our growth was a straightforward decision," said Rex Cooper, Chief Technology Officer, eConsult Health. "InterSystems IRIS for Health is extremely powerful, proven and fully accepted by the NHS, and vitally for us, the InterSystems team brings with them a wealth of experience in NHS environments. This decision will free up our team, enabling them to fully concentrate on the development and growth of our advanced triage and remote consultation solutions, confident in the knowledge our data will be fully interoperable with NHS IT systems and support latest healthcare standards." 
Chris Norton, Managing Director, InterSystems, said: "We take a lot of pride in our new partnership with eConsult Health and how we will support their plans for growth. While we take care of all the fundamental data requirements for participation in the healthcare ecosystem, eConsult Health can concentrate on what makes it a market-leader – using digital innovation to improve patient journeys and optimise how doctors and clinicians use their precious time in both primary and emergency care." 
A cloud-based data platform, InterSystems IRIS for Health deploys on all major public clouds and supports multi-cloud and hybrid environments. It eliminates the need to integrate multiple technologies and makes it easier to build high-performance, machine learning-enabled applications that connect data and application silos.