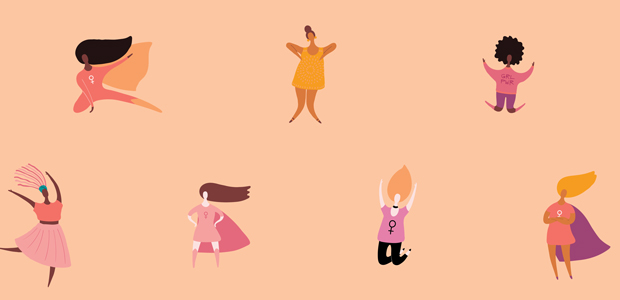 International Women's Day backing with call for equal opportunities
Research by the Belvoir Group has found that although three quarters of women working in the property industry are keen to run their own business, lack of confidence and concerns about juggling family and work life are major preventative factors.
Belvoir has released the results from this research to coincide with International Women's Day, in the hope that more women will recognise the flexibility that franchising can offer to help them secure a viable work/life balance, equal opportunities and the ability to achieve career goals.
"Belvoir is the largest UK High Street property franchise group, with over 300 offices across the UK, and we welcome enquiries from all ambitious, entrepreneurial individuals," says CEO Dorian Gonsalves. "Across our brands, which consist of Belvoir, Northwood, Newton Fallowell and Lovelle, we already have a number of brilliant female business owners, who come from all ages, backgrounds and levels of experience. We have always been keen to promote equal opportunities for potential franchisees and we are keen for more women to consider running their own property management business. With International Women's Day approaching, we commissioned research of women aged from 18 to 54+, who were already working in the industry, to try and uncover any potential stumbling blocks that might be making them reluctant to run their own business.
"The results of this research proved to be very interesting. Almost three quarters (74%) of respondents said they recognised opportunities for career progression within the industry, whilst almost an equal number (72%) said that if an opportunity came up for them to run their own business, they would definitely take it. However, just 13.6% of these women were already business owners.
"When asked what was stopping them from applying for promotions or taking on their own business, almost half of respondents (48.2%) said that juggling family and work life was a factor. Interestingly, 42% said they lacked the confidence to make the leap from employee to business owner.
"Becoming a Belvoir franchisee could be a good solution for these ambitious women. Our franchisees are able to run their own businesses, but they never feel as if they are doing it on their own because they receive outstanding support every step of the way, with dedicated professional business mentorship, plus help with marketing, legal issues, auditing and IT. This, combined with ongoing training in all aspects of property and business management, really helps to build confidence and encourage franchisees to achieve their potential.
"In addition, Belvoir's franchisees are able to regularly network with other business owners within the Group, who are familiar with any issues facing new business owners and happy to help offer their ideas and support.
"Franchising is a successful business model because it depends on both the franchisor and the franchisee succeeding, so every effort is made to ensure new businesses hit the ground running and that all of our franchisees receive the support they need. There are also great opportunities for future business growth, and our dedicated acquisition team is able to advise on suitable opportunities and help franchisees to secure financial support.
"Belvoir currently has exciting expansion plans for 2021 in territories across the UK, and I would urge anyone who is interested in becoming their own boss, managing their own team, and working in an industry that has proved itself to be pandemic-proof, to contact our recruitment team to find out more, or to visit the Belvoir website for more details."