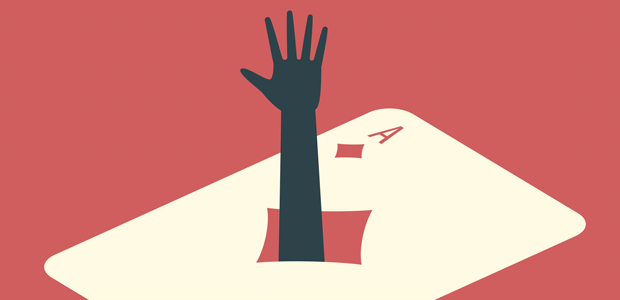 International Recovery Month sees new partnerships formed to help tackle addiction
Recoverlution, the world's first all-in-one recovery platform, has announced a series of partnerships to support the one million people in the UK and 10 million globally in recovery from addiction. The announcement, which coincides with International Recovery Month and International Recovery Day (30th September), is supported by ex-footballer and recovering addict Paul Merson who is an ambassador for Recoverlution.
The partnerships include exciting new relationships with mental health charity Chasing the Stigma, addiction recovery charity UK SMART Recovery and online clinical therapy provider AnonyMind. The new working relationships align with Recoverlution's mantra that recovery should consider the person holistically to help improve physical, mental and emotional health, with encouragement and support along the way.
"Our mission at Recoverlution has always been to make recovery accessible to everyone who needs it, and we're delighted to have formed three new partnerships that will help us to do just that," said Daniel Fincham, Founder of Recoverlution. "What's more, these partnerships will help us to spread the word amongst the public that addiction recovery services aren't just for crisis points; recovery is a life-long, transformative journey that helps people survive and thrive."
As part of the new working relationships:
AnonyMind's patients will be offered access to dedicated post-treatment support groups via the Recoverlution platform, while existing Recoverlution members will be signposted to AnonyMind's clinical therapists where relevant

Chasing the Stigma's Hub of Hope, a national mental health database which helps people find free local help, will become embedded into the Recoverlution platform

Recoverlution's wellness content, on-demand support from professionals and Zoom-facilitated recovery group meetings will become available to UK SMART Recovery's network of volunteer facilitators who support people in recovery. SMART will add Recoverlution's group meeting space, the Community hub, to its service offering for partners and Recoverlution members will be signposted to SMART Recovery.
Paul Merson, ex-footballer and Ambassador of Recoverlution, said: "As someone on their own complex recovery journey, I'm pleased to be supporting Recoverlution in its championing of Recovery Month, and am really looking forward to working with these new partners to help change how recovery and mental health is viewed by the public."
Charlie Orton, Chief Executive of UK SMART Recovery, said: "We firmly believe people seeking recovery should be empowered to choose the tools, methods and support services that work best for them, and that's why we're proud to be partnering with Recoverlution. The organisation's ethos that there is no 'right' path to recovery resonates deeply with us, and we look forward to working together to empower even more people to begin their recovery journey."
Jake Mills, CEO and Founder of Chasing the Stigma, said: "I am delighted Chasing the Stigma is partnering with Recoverlution, which is leading the digital way for addicts to take charge of their own recovery by bringing together services, community and wellness into one place. This partnership will be important in helping us create a consistent message around giving people a choice on how to find and access mental health support whenever, wherever you are."
Andy Atha, COO at AnonyMind, said: "We are incredibly excited by the opportunity to partner with Recoverlution. Creating a community and allowing individuals to share their views, stories and ideas plays such a vital role in the process of recovery. AnonyMind believes that the combination of our effective, digital gambling addiction treatment and the support provided through the Recoverlution community will provide patients with improved opportunities to achieve their end goals in recovery. With the patient and their desired outcome at the forefront of every decision we make, we look forward to working together to help more individuals into recovery – and stay there."