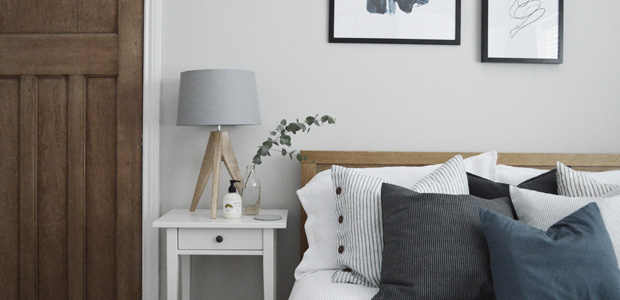 Interior design made accessible with tech platform
Embracing her entrepreneurial spirit and pursing a new venture, Suzann Bozorgi launched a tech platform designed to make interior design more accessible for clients.
Growing up in a family of entrepreneurs and even running a small business selling chicken eggs at the tender age of 14 - you could say it was the destiny of Suzann Bozorgi, Founder of RoomLab, to follow in her parents' footsteps. Like most teens, Bozorgi wasn't sure what she wanted to do at university so she studied languages as she knew it would be a great life skill and who knows, could even come in handy later in life!
Bozorgi explained how she decided to work in advertising: "I did a marketing conversion and stayed in advertising for eight years. I absolutely loved it, but I still had this drive to work for myself and I didn't want to be making serious money for somebody else for the rest of my life. In the background of deliberating what I was going to do with my life, I had always loved interior design so I finally made the jump and decided I was going to study it, and if it didn't work out then I could go back to advertising and at least I'd know how to make my house look nice!"
Towards the end of her Interior and Spatial Design course at the Chelsea School of Art, Bozorgi was asked by a family friend to design some up and coming bars in London. Even before graduation, she was being recommended to design for high end Mayfair/Chelsea clients. Over this period, Bozorgi's social media channels had grown organically to the point where she was receiving lots of enquiries.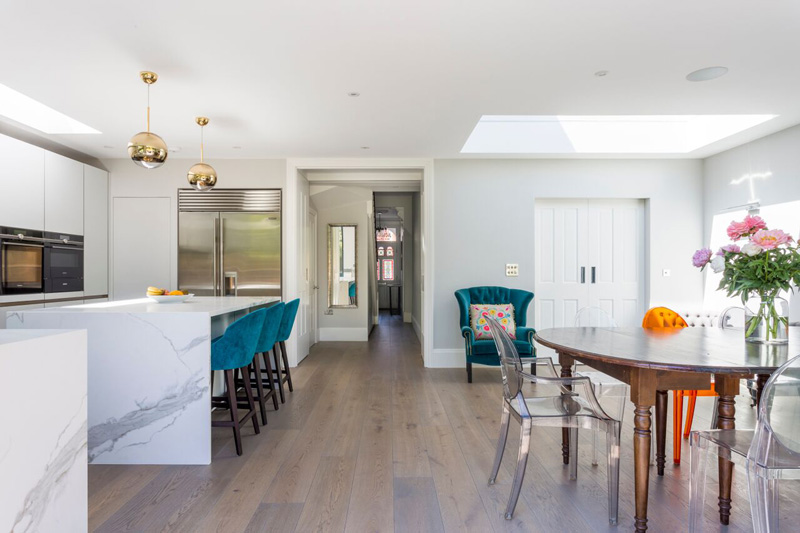 "I can remember one enquiry that sparked an idea I'd had during design school and it really got me thinking about my interior design future. I received an email from a guy who needed help with his house - his wife was just about to have a baby, so they really needed to get cracking with their unfinished rooms. I couldn't go and meet him because I was flat out with my Chelsea clients, so he suggested helping him remotely with videos and pictures," commented Bozorgi.
After recommendation from this client, she then went onto design many of his friends' houses remotely. This made Bozorgi realise that people needed an easier tech-enabled method to access an interior designer that didn't cost an arm and a leg. Further research was undertaken, and she found that interior design tech platforms were quite popular in the US.
"I didn't even know what a tech platform was! But I knew I had to talk to people about my idea and the positive feedback pushed me to peruse my idea."
What is RoomLab?
RoomLab is an online interior design platform that gives everyone the chance to get matched with a professional designer for a low fee. The company offers three different packages; RoomLab Mini includes five to seven days of design time for £79 and is suited for people who feel like they've got most of the job done but need some extra help with those tricky items or choosing paint colours.
RoomLab Classic includes two to three weeks of design time for £199, according to Bozorgi this is the most popular choice as it offers a complete room makeover. If people need a room completely redesigning, RoomLab will partner them with a designer who can start from scratch or work around any existing furniture, always to the customers budget.
And then there's RoomLab Premium which includes three to four weeks of design time for £299. This package is for when your space is open plan. Customers will get extra design time and specialist help with zoning and finding furniture solutions for larger areas. Every package is a one-time flat fee per room and there's never any hidden costs.
Each package includes an initial call with the designer. The RoomLab team provide a complementary shopping service, which places orders and organises deliveries on the customers behalf, as well as unlocking access to trade discounts. This can often save the customer money on the initial design fee when they choose to shop for their room through the company's shopping service.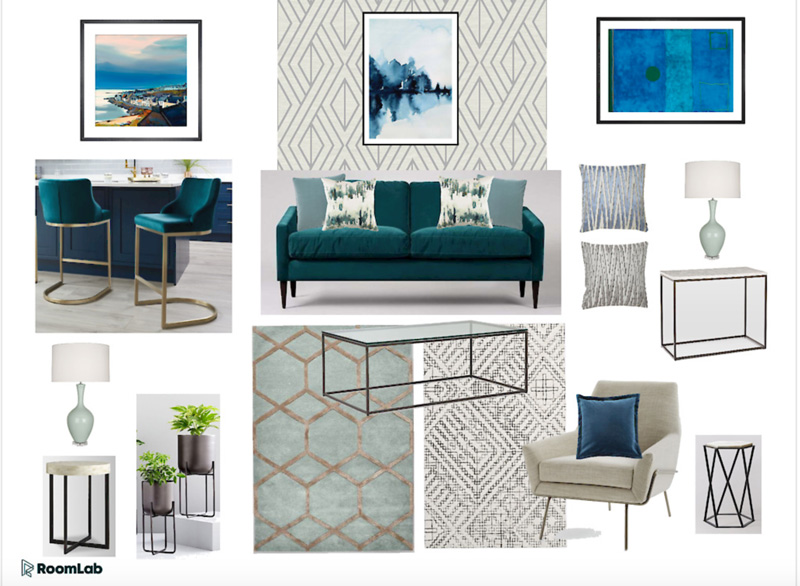 After the RoomLab website launched in 2017 and gained interest through various social media platforms, the pitching mission began and Bozorgi was put in touch with Forward Partners, London-based venture capitalist.
"After speaking to a few female founder friends, I quickly learnt that VCs have a bad reputation in the industry. However, I approached Forward Partners because I liked what they were offering. By this point I was a little bit older, so I didn't want to spend five years working out if this thing had any legs - I wanted to know quickly! Forward Partners offered a rocket-powered incubator programme that was perfect for me. I don't regret my decision at all." explained Bozorgi.
Two weeks after moving into the Forward Partners office space, Bozorgi found out that she was pregnant. "I was obviously delighted, but it also sent me into a frenzy - I thought they were going to kick me out! I was now seen as a risk because I wasn't going to have as much time to raise another round of funding. They were supportive in some ways, but they did give me an ultimatum to raise another large round of funding before the baby was due, which they thought I wouldn't be able to achieve. However, I managed to raise another bridge round with the help of a friend." commented Bozorgi.
In the face of naysayers
Suzann Bozorgi now works with small team in her Brixton office, however she was on her own for the first six months: "I had got to this very safe place in my interior design career, so I needed to push myself. Starting off RoomLab on my own was tricky but I had so much support, especially from my husband!" explained Bozorgi.
Bozorgi works closely with a Head of Operations, Head of Customer Service and Head of Design but she has also built a larger team that work remotely that includes a tech team, an Admin Assistant and a Social Media Manager.
And like any business, Bozorgi has faced some hurdles along the way. "The biggest challenge was that so many people thought I couldn't do this, just because I was having a baby. I've overcome their lack of belief in me with lots of mini wins along the way. Each time we get a positive review, somebody agrees to support us, or they want to come work with us - it makes it all worth it and it's so satisfying to prove everyone wrong."
Bozorgi concluded that the whole ethos behind the business is to make people feel better, emphasising the negative impact a depressing and dingy room can have on an individual. The spaces that RoomLab design are focused on providing the best possible environment for their customers regardless of a room's purpose.