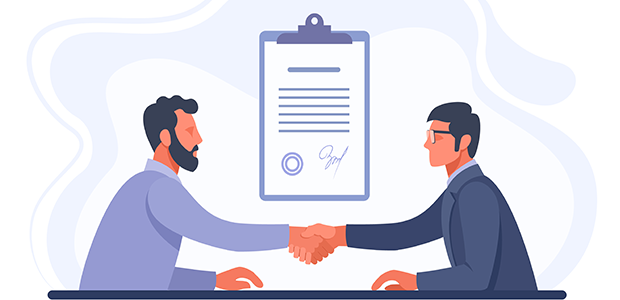 The insurance to consider as a startup
As a founder in the tech industry, you are probably comfortable with a high degree of risk in your business. However, it's crucial to consider not only the risks to your business but also the risks to your personal financial wellbeing.
One effective way to reduce these risks is by investing in personal insurance. In this article, we'll explore the importance of reducing personal risk in your tech startup and how personal insurance can be a valuable tool in achieving this goal.
Personal Risk in Startups
As a founder, you face a multitude of challenges that can impact both your business and personal lives. It is a stressful place for financial worries, legal disputes, or even health-related issues from the stress of entrepreneurship. The consequences of these risks can affect not only your business but also your personal assets and financial future.
Personal Insurance can reduce your Risk.
Personal insurance plays a crucial role in protecting your financial wellbeing as a tech startup founder. Allowing you to protect not only your family but also your business from the unexpected illness or death of yourself or other employees.
Here are some key insurance types that can help mitigate personal risk:
Health Insurance
Maintaining good health is vital for entrepreneurs. Health insurance can cover medical expenses, ensuring that you receive the necessary care without depleting your personal savings. This can also be great benefit to retain your employees.
Relevant Life Insurance
Life insurance can provide financial security to your loved ones in the event of your death. As founder of a startup your financial success is likely tied up with the business, or you have invested your own capital. Although there may be a business to sell its value will likely be less on your passing if you are the main driver of the business.
Life insurance will ensure your family is taken care of. It can be arranged tax efficiently for Directors of Limited Companies, saving corporation tax and personal tax.
Income Protection
An overlooked but crucial insurance. This replaces a portion of your income if you are unable to work due to illness or injury. It can help you maintain your lifestyle and meet your financial commitments should you be unable to work. It can be set up via the business.
Key Person Insurance
If your startup heavily relies on one person's skills and expertise (likely your own), key person insurance can protect the business by providing a lump sum to cover hiring and training costs if something were to happen to them. Ensuring the business can continue to grow with the injection of capital.
Shareholder Protection
A crucial aspect for startups protecting the interests of those who founded the company or have a stake in the company's success. Where there is more than one shareholder having a shareholder agreement and the adjacent protection in place ensures the viability of the company longer term. From ensuring smooth succession or ownership of the business should a director die or suffer a critical illness. It also protects the family of those directors ensuring they get fair value for any shares. A crucial part of any growing business.
Personal insurance is an investment in yourself.
It is easy to view insurance as an additional expense but really you are investing in having financial security and peace of mind, many can also be set up tax efficiently through your business.
Having insurance can ensure the following:
Safeguarding personal assets.

Reducing the financial risks associated with your company.

Ensuring business continuity in the event of an untimely death or illness.

Peace of mind that you will have capital available if needed.

Ensure your family and loved ones are protected.

Have a safety net in place in the unlikely event it is needed.
You have enough stress and worries in your business. Having the right insurance will reduce your personal risk and can ensure long-term financial stability for you, your family and the business.
By investing in the right insurance coverage, you can focus on building your tech startup with confidence, knowing that your personal financial wellbeing is secure.