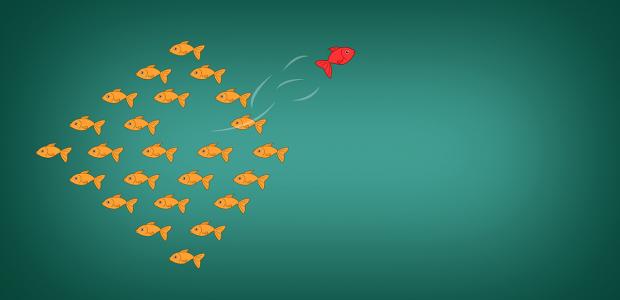 An insight into entrepreneurship
Roy Ledgister, Founder & CEO of Convivia, speaks to Startups Magazine about his experiences and offers some insight into entrepreneurship.
Is important for young people to learn about business early in life?
I hate saying that my upbringing was hard as my mother made sure my family had everything we needed but it certainly wasn't easy. Though in comparison to my own children, there is a stark contrast between the quality of life they enjoy and what I had at their age. Still I would not change my upbringing at all as it made me hungry to achieve.
I do a lot of school talks for young people to encourage them to do the best in life by working hard and seeking out opportunity. In that I think that every child should set a goal to become a millionaire. Not necessarily for the money but for the person they might become in trying to accomplish this objective. When you have lofty aspirations and are single minded in achieving them, it really sharpens your mind and approach to life. My belief is that any child can start a business and it is the easiest way to better themselves.
Sadly, society tells us that children go to school, and adults earn money, but this need not be the case. By setting up a business, a young person will learn vital skills as well as resolve, discipline and creativity that will carry them through life. Most importantly it teaches them responsibility, in that they are responsible for their financial outcome, and can impact the output by their input. This is one of the most empowering lessons that you can learn and something that I reflect on often.
In my own case I started washing my neighbours' cars for money when I was 13. I quickly realised that when I put all my effort into delivering the best car wash ever, I not only felt a sense of achievement, but was also placing myself one step ahead of my competition. It was clear to anyone that my passion for work could be seen in the finished product - which was usually sparkling clean I might add!  Once my first customer saw that I poured my heart and soul into doing a good job, it didn't matter that I was a young teenager. Word quickly spread in my neighbourhood, and soon I was washing all the cars on my street and the next two along! I was literally earning a working man's wage for my daily toil. I quickly expanded my little business by employing my friends to help out on busy days. Soon I had secured a little pitch washing vehicles in the local Tesco's car park, and from there began working with my crew at local markets and car boot sales.
It just goes to show you don't have to have a flashy idea or great premises to start a business. In fact many start-ups and 'unicorns' have started life in garages. It's an easy way to set-up a business. Whether that be buying something for a pound and selling it for two quid, or finding something in a skip, restoring it and selling it on for a profit.
I often say to kids "Sand it and paint it and you add more value. Modify it or improve it and you start a miracle!" With so many online tutorials on everything, there's no excuse for not being able to make money nowadays.
What drove you to embrace education as a path to success?
I always wanted to become a lawyer since watching Blair Underwood perform in the court rooms of LA Law. However, coming from a single parent family, and state school background, I didn't know anybody that could advise or help me. Again, passion and commitment to my objective meant that I pursued every avenue I could.
Good fortune has a funny way of showing itself when you refuse to take no for an answer and are committed and focused. This eventually leads to doorways opening. In my own case I managed to find a mentor while seeking work experience at a career's day.
A few years later I was starting a career in law and soon went on to become the youngest senior partner in the UK at the age of 24 as a result of opening my own law firm with seven colleagues, of which I was the youngest. Most legal practitioners would set up their own firms in their 30s but here I was setting up in my early 20s! It was in this moment I realised that ability is not governed by age, and convention is often a barrier! In fact, success is all about breaking conventions and defying stereotypes.
Why you chose to become a Barrister and what did it teach you?
I always wanted to become a barrister but initially started off as a solicitor, as my barrister mentors were in the process of becoming dual qualified as High Court Advocates. This however is another lesson for me in that you can't dance to the beat of another mans drum! I ultimately did the opposite and satisfied my original goal and converted from being dual qualified to being a Barrister.
I love public speaking so you can imagine to a young man the romanticised of making thunderous speeches to juries in packed courtrooms, whilst eloquently cross-examining witnesses. While this can sometimes be the case, what was certainly valuable was how much I learnt about life, people and the world while at court. As a barrister, you have to master a lot of factual information in a very short period of time. It's common to pick up a brief at 5.00pm, and then cross examine experts the following morning in an area that they've devoted their life's work to. This gave me the confidence to realise that I could master anything if I applied myself. In fact it's often said that if you study an hour a day on a subject, you can become an international expert in that field within five years. Whether true or not, such experience has certainly helped me in business. When entering a new market, I can read enormous amounts of information about it, and refine what I need in weeks or even days. Naturally I don't see the light of day for a while but that is the price you pay when trying to become an expert!
Similarly, I became confident in mastering practical skills. I managed to build a car in 2003 and this led me to start doing constriction projects. My reasoning was that if I was going to be involved in property development, and was going to be working with builders, I needed to know as much as they did, otherwise I wouldn't get the best out of them. So, I learned to plaster, lay bricks, install house electrics and plumbing, even roofing…the lot.
So what I say to young people is, society often dictates what we can and can't do by labels. "You're a lawyer so you can't do construction" for example. This type of conditioning is limiting and prevents people bettering themselves. Learn new things, reach beyond what you think you're capable of. When you sprinkle in a little passion and commitment, you can get a miracle going!
I don't do a great deal of court work anymore though I keep up to date with the latest goings on and have a fully paid up practice certificate. I enjoy the ability to jump into the courtroom whenever I wish to but have the ability to build a great business at the same time. I spend my time in a very diverse way. I may spend time fabricating a tool on my lathe or restoring a car, to personally refurbishing a property or studying macro-economics of which I have a keen interest. When training for an Ironman in the process, I have to plan my day to ensure that I get to experience all that I want to. This for me is enjoying the journey of life.
Why you were inspired to become an entrepreneur?
I don't think that true entrepreneurs set out to be entrepreneurs. They want to solve a problem or create something, and in so doing, are by definition entrepreneurs. Entrepreneurialism isn't a title, it's a mindset.
I am inspired to make a difference and not follow a path simply because "that's the way it's always been". If there's a better way to do something, then I love nothing more than finding a way to do it. For example, the Convivia brand is about delivering a sprinkling of fun and excitement on everything we touch, and there is a real opportunity to bring that to many areas of commerce. Our apartment hotel business will make people realise that what they though was acceptable before, could have been done a lot better.
What you have learnt in business and the importance of self-belief and having fun

?
SELF BELIEF IS EVERYTHING! If you don't believe in yourself, then in most cases you won't get started. If you do start, you won't get finished unless what you're trying to achieve comes quickly and easily. If you want to do something never done before, its never going to be easy or swift. This is where your belief is paramount!
Its been said so many times that life is a journey and not a destination. We hear it uttered time and again, but how many of us truly make time to enjoy the journey. When I set up Convivia, the main driver was to ensure that we delivered a great product but more importantly had fun in the process.
Your concerns for the future of your industry and how you are going to overcome them

?
It is clear the world won't be the same again but there is a real opportunity for new companies to emerge. Thinking will have to be different and the businessperson who thinks fastest will dominate. To be honest I try to spend more time thinking than I do worrying about the future.
The hospitality industry is on its knees currently because of the pandemic but there is still a huge need for its services, especially as social distancing is relaxed. While holiday makers will  remain an important income generator,  I think we will see business travel take a hit as cost saving, efficient communication tools such as Zoom replace the need for a lot of face-to-face meetings as a result of the coronavirus. While this might make a short-term impact on the hospitality sector, I feel that money made from business will quickly reach pre-pandemic levels if not more. Afterall, everyone needs to meet their clients in person to shake on a deal.
As a company Convivia is fortunate in that we are in the process of building a development that can factor in distancing measures and systems to reduce risks of contamination. We can also make changes quickly and don't have the weight and bureaucratic tie up of the industry giants who have to answer to shareholders at a time of carrying huge losses.
Certainly, there may be unforeseen problems going forward but it's in the midst of problems that opportunities linger!
How businesses need to work together and support each other so we can restore the economy? 
Its important to understand that economies are built on confidence. The second thing to note is that in times lie this, it always helps to remember that there have always been times like this! Black swan events have occurred in the past and its important to become a student of the past to know what the future is going to look like. I'm doing a lot of reading around Spanish Flu and Black Death to see how societies emerged. Study market crashes and you realise that the effects of crashes are temporary. Once confidence comes back, we'll get going and create a bullish market until the next crash. The cycle will then repeat again and again and again.
Try not to focus on the problem's out there but use this time to get ahead whilst others are nursing their wounds. The market will come back at some point, but when it does, make sure that you've been nurturing the dream or business to enable your participation when it does.