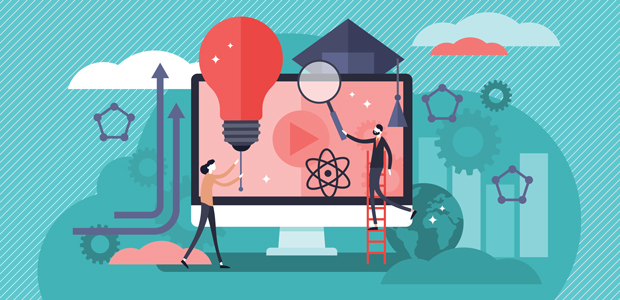 Insider tips for edtech startups
Before you even think about starting a business you have to know that there is going to be a need for your services or product. In our case, a large number of teachers leaving their profession in addition to the ever-increasing class sizes in public schools mean that there was a growing gap in the market for private tuition.
We wanted to offer the chance for students to improve the quality of their academic experience giving them the chance to connect with tutors that could provide them with the personalised learning plans that they needed to build confidence and ultimately improve their grades. 
Understand your customer
This might seem like stating the obvious but it's vital that you understand where your customer base comes from. For example, Tutor House customers typically fall into four groups: 
The first is hands-on parents who want the best for their child regardless of price. The second is parents who see education as important but may have to ask relatives for help with costs. The third are students who can't access education in a mainstream school due to anxiety or other SEN-related issues. The final group is university students and adult learners who are investing in their future by taking learning into their own hands.
By breaking your customer base down you can properly analyse your business approach and better anticipate how to capture users.
Know your unique selling points
You don't have to be utterly unique to start your own business. The tuition industry is growing faster than ever. To stand out amongst the crowd you need to shout about why customers should use you over your competitors. 
At Tutor House, we work hard to be an honest, trustworthy platform that our customers and tutors can rely on. We make sure that our site only represents highly qualified, experienced and DBS checked tutors. 
All our tutors and have been interviewed by a member of our educational team to ensure that they can provide excellent tuition to each and every student that uses our platform. These high standards combined with our attentive customer service encourages repeat business and works to attract users daily. 
Find a business partner
The hardest thing about starting a business was not having a business partner. I wanted to start a business and had a good idea of how it would and could work, but I didn't get that daily support that I think would have really helped.
Starting a business alone can lead to a huge amount of stress. You'll be working 70+ hours a week and having to juggle everything from accounts, marketing, sales, PR, content, and more, by yourself. With a business partner, you can work together to get things organised and avoid spreading yourself too thin. 
Have a strong business plan
The main advice that I would give to new or aspiring startup founders, is to have a goal for the business and a strong strategy in mind. Stick to it and get into a routine. But also make sure that you take time for yourself to recoup and refocus. As a startup CEO, you find yourself working all day every day, so it's important to take some time out to recuperate and try to find a healthy work-life balance.