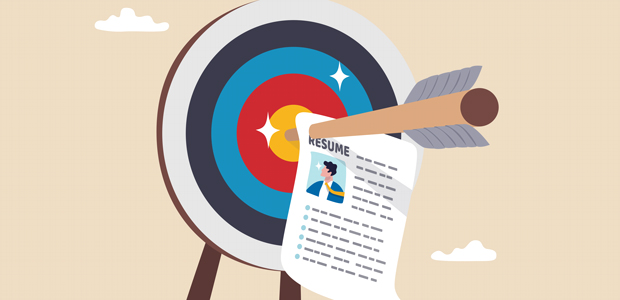 Indeed reveals the UK's best jobs of 2023; Solar installer takes the top spot
Global hiring platform Indeed today announces the UK's best jobs of 2023, based on the factors that matter most to job seekers: opportunity, high salary and flexibility. 
As sustainability at home and in the workplace become more important - alongside creating more cost-effective energy access during the cost-of-living crisis - the role of Solar Installer takes the top spot, with a 315% increase in demand for these roles in the past three years.
The list, powered by the world's largest database of worker and employer behaviour, is designed to help people get jobs, find better work and get hired quicker in 2023 and shows a trend of the best roles focusing on supporting people and mental wellness (both in the healthcare sector and in the workplace) and sustainability. Eight of the 20 roles were in healthcare, three in workplace culture and three in sustainability.
Of those within the top 20 jobs, Lead Product Managers (£68,681) have the highest average salary, followed by Senior Product Designers (£61,910) and Cost Managers (£49,540). Despite being the most in-demand, Solar Installers had the second lowest average salary (£33,613), ahead only of Interventional Radiology Nurses (£33,243).
In the best jobs list, Nurse Assessor roles offer the greatest amount of flexibility to candidates, with 64% of roles offering remote or hybrid work. Similarly, 45% of Senior Product Designers roles and 44% of Lead Project Managers offer this flexibility.
With four roles within nursing and midwifery within the top 20 roles, the demand to fill positions is high in the UK. In the second position, Clinical Nurse Assessors have seen a 169% increase in the demand for their role over the past three years. However, the large volume of staff movements out of the NHS and the strike action over pay and conditions means such roles could remain open for some time.
Danny Stacy, Senior Manager, Talent Intelligence at Indeed, said: "Indeed's 2023 best jobs list clearly highlights trends within our society. Solar Installers claiming the top spot for the best job in the UK reveals the increasing importance of sustainability, driven by the cost-of-living crisis and the climate emergency. Similarly, there has also been growth in demand for roles supporting healthcare and mental health, culture and inclusion in the workplace, likely catalysed by the pandemic. Nursing and healthcare roles are clearly in high demand, making up forty per cent of our top twenty list, but offer lower pay and, largely, a lack of flexibility - issues currently feeding the ongoing strike action. It will be interesting to see how the industry reacts."
The full ranking of the top 20 jobs in the UK for 2023 are:
Solar Installer
Solar panel installers set up solar panels on roofs and structures on land, to convert solar power into renewable energy. Installers are also responsible for maintaining solar panels and ensuring the wiring systems are safe and efficient.
£33,613 average salary | 16% remote working | 87 jobs/1m
Clinical Nurse Educator
Clinical nurse educators educate and assess student learning and competency in the healthcare setting.
£37,549 average salary | 13% remote work | 125 jobs/1m
Sustainability Consultant
A sustainability consultant is a professional who works on a temporary basis to provide expert advice for companies and businesses to become more socially and environmentally responsible.
£40,805 average salary | 20% remote work / 137 jobs/1m
Family Therapist
A family therapist works with families and those in close relationships who experience problems, exploring their views and relationships to understand the problems they are having to help family members communicate better with each other.
£45,296 average salary | 14% remote work | 75 jobs/1m
Chief People Officer
The chief people officer supervises and leads the HR team in creating an inviting and cohesive employee experience. They act as an employee champion and change agent by anticipating HR-related needs and delivering value added services for the benefit of the employees.
£37,010 average salary | 22% remote work | 31 jobs/1m
Director of People & Culture
The director of people & culture is responsible for leading all aspects of HR including recruiting/retention, benefits, hiring/onboarding, performance management, compliance, training and development, and all other HR strategy and operations.
£39,016 average salary | 21% remote work | 98 jobs/1m
Civil Supervisor
Civil supervisors monitor civil construction projects, overseeing activities such as building bridges, repairing highways and doing construction on airports.
£39,001 average salary | 13% remote work | 139 jobs/1m
Asset Protection Associate
Asset protection associates work to prevent losses incurred by fraud, theft or shoplifting, typically in retail environments.
£35,363 average salary | 4% remote work | 64 jobs/1m
Psychotherapist
Psychotherapists work with patients who are affected by difficulties such as depression, phobias, stress, anxiety, emotional and relationship problems, physical or psychosomatic disorders and behavioural problems.
£44,749 average salary | 19% remote work | 133 jobs/1m
Fire Sprinkler Technician
Fire sprinkler technicians are responsible for installing and maintaining fire suppression systems in commercial and residential buildings.
£33,826 average salary | 24% remote work | 40 jobs/1m
Midwife
A midwife delivers babies and provides antenatal and postnatal advice, care and support to women, their babies, their partners and families.
£37,802 average salary | 3% remote work | 502 jobs/1m
Nurse Assessor
A nurse assessor completes initial reviews of patients to identify if a nurse is required to provide or monitor care over 24 hours which is above the capabilities of non-registered carers.
£35,493 average salary | 64% remote work | 379 jobs/1m
Diversity and Inclusion Manager
A diversity and inclusion manager oversees an organisation or department's diversity efforts and initiatives, and may play a lead role in evaluating the current practices and company culture, including advising manager and staff on strategies and best practices to promote diversity and establish and inclusive working environment.
£38,462 average salary | 22% remote work | 147 jobs/1m
Cost Manager
A cost manager, also referred to as a quantity surveyor, is involved in the management of costs and phasing relating to construction of buildings.
£49,540 average salary | 9% remote work | 170 jobs/1m
Mental Health Technician
Mental health technicians observe and report patient behaviour, moods, and their general well-being. They are responsible for ensuring patients are comfortable during and between their treatments and provide needed hands-on care for people with mental disabilities or mental illnesses.
£33,959 average salary | 8% remote work | 1,573 jobs/1m
Lead Product Manager
Lead product managers supervise the product development process from beginning to end, overseeing product cost estimation, designing product schedules, creating product backlogs, and coordinating with all product stakeholders.
£68,681 average salary | 44% remote work | 38 jobs/1m
Environmental Manager
Environmental managers are responsible for overseeing the environmental performance of an organisation and for developing and implementing sustainability-focused strategies.
£36,949 average salary | 15% remote work | 419 jobs/1m
Clinician
Clinicians document patients' medical history and use and maintain medical equipment. They give diagnostic tests, observe vitals, and provide a prognosis from treatment progress.
£37,717 average salary | 17% remote work | 77 jobs/1m
Senior Clinical Pharmacist
Senior clinical pharmacists lead and manage teams of clinical pharmacists, managing repeat and acute prescription requests from both patients and medical staff in the application of medicines.
£47,048 average salary | 3% remote work | 89 jobs/1m
Senior Product Designer
A senior product designer is responsible for leading the coordination of product design with clients to identify their requirements and specifications for the development of new products and services.
£61,910 average salary | 45% remote work | 122 jobs/1m