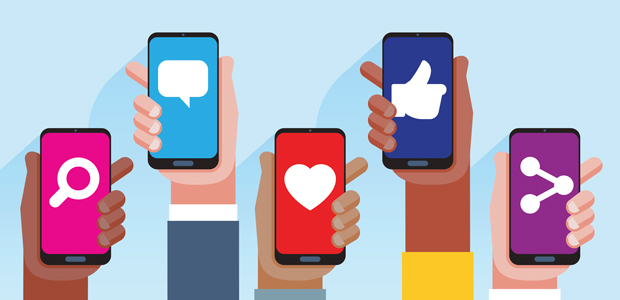 Improve Your Online Presence
It's no secret that 2020 has been a difficult year for many businesses out there. Many have been faced with unexpected hurdles and challenges that have made them rethink their advertising efforts and direction.
We were already living in a digitally dependent world, but when businesses were forced to lockdown due to the COVID-19 pandemic, the reliance on digital tools only grew. With that said, the last twelve months may have helped to uncover various weak spots in your digital marketing efforts, highlighting the need to improve what your company has been doing in order to have a stronger and more effective online presence in 2021.
Here we'll take a look at how social media and Google Ads can help your business be more digital marketing savvy in 2021.
Use Social Media to Its Full Potential
While you may think that having an eye-catching website is as far as you need to go, in today's age that's just not enough. In fact, one of the best ways to engage with customers is through various social media platforms. These include Facebook, Twitter, and Instagram as each one has its own massive following.
Social media platforms are perfect for highlighting any message you want to get across to your customers/followers in a timely manner. And let's not forget, they can - and all should - link back to your website. This will help create more brand awareness and drive traffic to your site.
The key to being successful with your social media marketing efforts is to make sure that your web copy is engaging to followers. You can do this by injecting humor, sneak peeks of new products, images, and videos.  Finish each post with a call to action to encourage visitors to take the action you want them to make.
Give Google Ads the Attention it Deserves
Any Google Ads consultant is only too happy to discuss the importance of using Google Ads. These paid-for ads appear on the all-important first page of the Google Search results with the aim of capturing the attention of your target audience. However, Google Ads aren't just a simple ad thrown together – instead, they consist of specific elements that help them to be as effective as possible.
The blog post titled The Google Ads Consultant Lingo That Will Buzz You Away, which you can find on the ClickGUARD website, discusses the fact that the terminology used in these Google Ads is often enough to scare people off digging deeper. ClickGUARD does an effective job of pointing out just how overwhelming the lingo can get, especially for those without any sort of formal Google Ads training and experience.
So, what's the solution? Ideally, you want to take a little time to research why Google Ads are so important, how you can use them to the company's advantage, and what the key ingredients are to success. A Google Ad can be broken down into three simple parts which are the headline, display URL, and the ad copy itself. Now it's just a matter of perfecting each of those parts.
Implementing these two simple steps can help to improve the trajectory of your business in 2021 and allow it to exceed expectations. Give it a try!