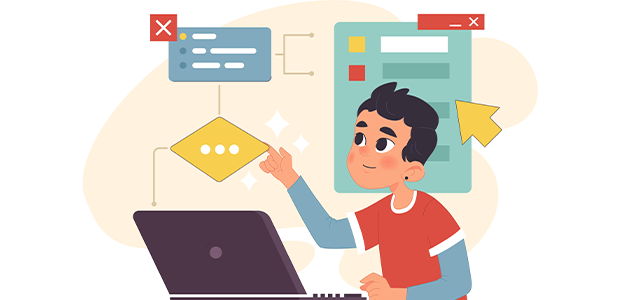 Immerse Education: Creating Transformative Educational Experiences
In a rapidly evolving educational landscape, one company is committed to redefining learning experiences. Immerse Education, founded in 2012, is on a mission to revolutionise education for students aged 13-18.
Beyond the conventional classroom confines, this innovative startup has been providing students with unparalleled academic enrichment programmes both online and in the storied halls of prestigious institutions such as Oxford, Cambridge, University College London, and St. Paul's College in Sydney, Australia. In this article, we explore Immerse Education's journey, its vision, and the remarkable growth that's helping to reshape the future of education.
The Birth of Immerse Education
Immerse Education emerged with a clear vision - to create transformative educational experiences for 13-18-year-olds. The company sought to push beyond the constraints of traditional education and introduce a unique blend of academic rigour, personal development, and global exposure.
Since its beginnings teaching small groups of students in university colleges, Immerse Education has steadily expanded its horizons. The organisation now offers a spectrum of programmes, both in-person and online, designed to cultivate a love for learning, independent thinking, and a sense of global citizenship among students.
A Record Year: Unprecedented Growth
Twelve months across 2022 and 2023 marked a turning point in Immerse Education's journey, witnessing exponential growth both in terms of student enrollment and programme diversity. The numbers tell a compelling story - Immerse Education saw a huge surge in student numbers, growing from 400 to 2000 students. This expansion was mirrored in the team, which grew from a group of five to over thirty dedicated professionals.
The year also included Immerse's first international milestone, with its Academic Insights programme in Australia, signalling a global reach. Moreover, the institution organised an essay competition that engaged students worldwide, offering them a shot at winning scholarships. The competition attracted a remarkable 10,000 entries, demonstrating the universal appeal of Immerse Education's programmes.
Fostering Partnerships with Prestigious Organisations
Immerse Education's commitment to delivering the best educational experience is underscored by its partnerships, collaborations and support for world-famous organisations. These collaborations enrich students' journeys by providing access to mentors, webinars, and opportunities for career development. Among the illustrious organisations that Immerse Education has worked with in the past year include:
London Business School

Médecins Sans Frontières

The Royal Society of Biology

Historical Association

The Royal Society of Literature

The Professional Writing Academy

iO Academy

Royal College of Surgeons

And many more…
These collaborations reflect Immerse Education's dedication to offering a holistic educational experience that extends far beyond conventional classroom boundaries.
Growing Programme Portfolio
Immerse Education's programme portfolio is a testament to its commitment to offering diverse, impactful, and immersive educational experiences. Whether through residential programmes or cutting-edge online platforms, Immerse Education strives to nurture personal growth and academic excellence. These include:
Academic Insights: This flagship summer programme grants high-school students the privilege of delving into undergraduate-level subjects at esteemed universities. Expert academics from institutions like Oxford, Cambridge, and Harvard lead these classes, ensuring a stimulating and enriching experience.
Career Insights: Focused on industry-specific learning, this programme immerses students in vibrant business landscapes. Interactive projects and workshops offer hands-on learning experiences, while industry experts provide invaluable insights and career coaching.
Immerse Online Insights programme offers flexibility, allowing students to explore university-level topics virtually. Students engage with world-class tutors and peers from across the globe, studying subjects of their choice.
Online Research Programme: This programme offers personalised 1:1 tutoring with expert academics from Oxford or Cambridge University. Students work on personal research projects, honing their skills for success in higher education.
Standing Out in the Crowded Educational Landscape
What sets Immerse Education apart is its unwavering dedication to providing students with exceptional learning experiences. Programmes aren't just lessons; they are life-changing journeys. Immerse Education nurtures intellectual curiosity, encourages diversity and global perspectives, and shapes the future of young minds.
In Immerse Education programmes, students embark on a cultural and intellectual adventure, tracing the footsteps of some of the world's greatest thinkers. The experience goes beyond the duration of the programmes, as Immerse Education maintains a thriving alumni network that offers continued opportunities for growth and development.
The Future of Immerse
As Immerse enters its second decade, it continues to embody a startup approach - putting dynamism and agility at the forefront of how it operates. With programmes set to launch in New York, San Francisco and Toronto within the next 12 months, Immerse's international reach continues to expand. And with a new CEO at the helm, Immerse has embarked on a complete reboot of its online offering - with a new learning platform and pathways launching in the coming months.
Immerse Education stands as a testament to the power of innovative and immersive educational experiences. Through its commitment to personal growth, academic excellence, and global citizenship, Immerse Education continues to shape the future of education, one student at a time. As they pioneer the future of learning, this startup is undoubtedly one to watch in the dynamic world of education.