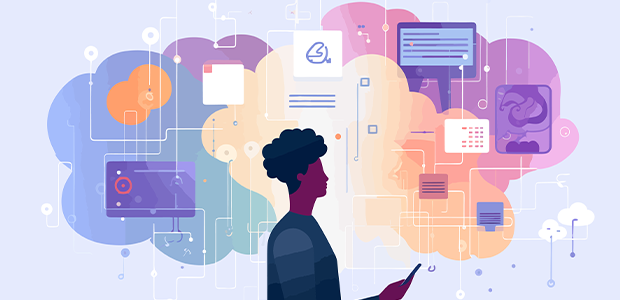 IBM's Enterprise AI Venture Fund: Fuelling the Future of AI Tech
IBM recently unveiled its intention to establish an Enterprise AI Venture Fund worth $500 million. This fund is poised to support a variety of AI enterprises, from those in their infancy to rapidly expanding startups, all with the aim of propelling generative AI technology and research within the corporate sector.
With a distinctive approach that draws upon IBM's extensive domain expertise and a specialised portfolio development team, the IBM Enterprise AI Venture Fund intends to finance both present and prospective AI pioneers that are assisting companies globally to harness AI for business use. The fund is spearheaded by a team from IBM, amalgamating decades of experience in successful investing and enterprise AI proficiency. This initiative will offer startups valuable opportunities to forge significant partnerships with IBM, while also benefiting from operational insights into product, engineering, and market-entry strategies.
IBM has been a stalwart in introducing tested enterprise AI technology and skills to organisations worldwide. By leveraging the emergent wave of AI innovation, particularly in generative AI with its AI and data platform, watsonx, IBM aims to expand its AI partnership ecosystem. This includes collaborations with entities that utilise and build upon watsonx, thereby engendering long-term value for leaders in AI as well as for new and existing clientele.
Rob Thomas, the Senior Vice President of Software and the Chief Commercial Officer at IBM, remarked on the potential of AI: "AI is projected to unleash up to $16 trillion in productivity by 2030. The launch of the IBM Enterprise AI Venture Fund signifies another avenue for us to exploit the vast capabilities of the AI revolution, yielding concrete and favourable results for both IBM and the firms we invest in. This fund represents a further reinforcement of our dedication to responsible AI innovation via watsonx and to aiding organisations in deploying this groundbreaking technology."
IBM's pledge to fostering AI for commercial purposes is evident in its recent ventures into AI technology and related companies. Notably, in August, IBM participated in a $235 million Series D investment round for Hugging Face, a leading open-source collaborative platform for machine learning. IBM has contributed a plethora of open models and datasets to Hugging Face, including the Geospatial Foundation Model, developed in partnership with NASA—the first open-source AI foundation model of its kind.
Clem Delangue, co-founder and CEO of Hugging Face, expressed enthusiasm about the collaboration: "We've been thrilled to collaborate with IBM in democratising AI. With hundreds of open models on the Hugging Face hub, they are significantly boosting the open-source ecosystem. This is the reason why we wanted to have them join our series D round. I am convinced that they'll be able to accelerate their impact on AI with the IBM Enterprise AI Venture Fund."
Additionally, IBM has recently engaged in the Series A funding of HiddenLayer to broaden its talent pool, augment market penetration efforts, and invest further in its Machine Learning Security (MLSec) Platform. HiddenLayer is at the forefront of safeguarding AI models and assets, with this funding marking the largest Series A investment for a cybersecurity firm focusing on AI protection this year.
Chris Sestito, CEO and Co-founder of HiddenLayer, commented on the partnership: "IBM's commitment to progressing secure and responsible AI, access to global clients, and the scale of one of the most innovative companies in the world has made them the perfect partner to support us in driving the next stage of our business growth. Our partnership will help us bring our AI threat detection capabilities to the most cutting-edge companies in the world."
This announcement builds upon the growing momentum and market uptake of IBM's watsonx and furthers the company's strategy of leveraging both third-party and its own AI models to maintain open innovation in AI. In September, IBM heralded the general availability of the initial models in the watsonx Granite model series. These generative AI models are designed to facilitate the integration of generative AI into business applications and workflows. IBM has also assured that the standard contractual intellectual property protections for IBM products will extend to IBM-developed watsonx AI models. Earlier in the year, IBM also revealed its intention to incorporate Meta's Llama 2-chat 70 billion parameter model within watsonx, continuing the company's pursuit of open innovation through the use of diverse AI models.