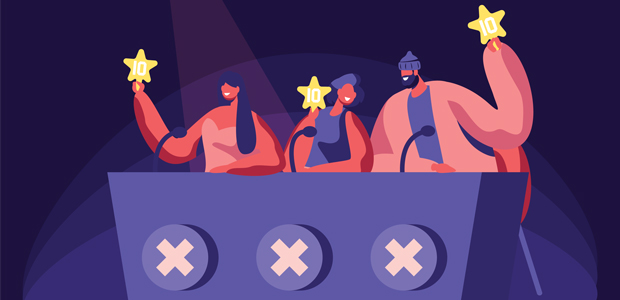 The Hustle Awards 2021 shortlisted
The Hustle Awards 2021 is very nearly here and we cannot wait to celebrate with you all next week - whether that be from the lovely Finsbury Business Centre and Clerkenworks or from the comfort of your own sofa. From startups to freelancers, The Hustle Awards aims to recognise all the founders, co-founders and team members that have disrupted, impacted and taken a risk or a leap of faith with their business. But who has made the shortlist...
Best UK Startup – Judged by Jeevan Sunner
The Best UK Startup category is sponsored by Avery Law is a redefining boutique law firm for the changing legal-marketplace providing legal services with a resolute focus on corporate, finance and commercial matters in the growth tech sector. The firm fully embraces an innovative tech-enabled, lean and agile model, disrupting the traditional law firms and re-inventing the way in which sophisticated and value-driven advice is provided to clients.  
Avery Law has built a substantial reputation in the growth tech space and has accumulated a wealth of experience in assisting entrepreneurs, startups and scaleups in raising funds and leading on acquisitions and disposals and overcoming the complexities of the corporate life-cycle. 
And the five final shortlisted are as follows:
ILOH - ILOH is a unique collection of products created exclusively by womxn, for womxn, empowering us all to take charge of our sexual health and wellbeing.
Treepoints - Treepoints doesn't just plant trees it supports local communities while offsetting your carbon footprint. Through Treepoints, people can properly understand and offset their carbon footprint.
Nudea Underwear - Nudea is a contemporary underwear brand. A Nudea bra isn't just a bra - it's a support system.
electronRx - electronRx is a deep-tech team of interdisciplinary scientists and engineers developing novel technologies to sense the physiological environment and inform personalised therapeutic interventions.
ELAN Lingerie - Sustainable, luxury, bamboo post-surgery bras. ELAN Lingerie are helping people get their confidence back, one bra at a time.
Workspace of 2021 - Judged by Benjamin Carew
The five workspaces shortlisted are:
Plus X Brighton - Plus X create co-working spaces that drive business growth and innovation, community collaboration and social impact in Brighton and London.
Huddle - Situated in central Hammersmith, the co-working space also has the Huddle art studio which is very popular with members. 
Mindspace - From open space desks to private offices, Mindspace has the workplace that perfectly suits the unique needs of any team, of any size.
Kindred - Kindred is a West London members' club focused on community and human connection. It is more interested in letting people, rather than keeping them out.
Circle Square - Manchester's new neighbourhood. A place where ideas are brought to life, a place created for forward-thinking people to rub shoulders with pioneering businesses. 
Most Innovative Tech - Judged by Mark Patrick
Sponsored by Bruntwood SciTech (a 50:50 joint venture between Bruntwood and Legal & General) owns and operates the UK's largest portfolio of science and technology assets and creates the environments and ecosystems that enable companies in the science and technology sector to form, collaborate, scale and grow.  
In addition to high quality office and laboratory space, a range of scientific services and tailored business support, Bruntwood SciTech provides connections that offer unrivalled access to finance, talent, markets and mentorship. Our locations provide inspirational, innovative communities in which start-ups, scale ups, and global headquarters thrive. 
Bruntwood SciTech is creating a network of innovation districts; connecting the UK's cities, regions and communities of like-minded professionals through extensive opportunities for collaboration and access to our public, private, academic, clinical partner network. 
The five shortlisted are as follows:
Airway Medical - Airway Medical produces novel Suction and Oxygen Therapy equipment for clearing blocked airways in emergency and chronic conditions.
Stix Mindfulness - Stix are the world's first mindfulness-based activity remotes for kids. It makes mindfulness fun and is on a mission to boost the appeal of mindfulness to children. 
Halo Solutions - Leading the world of public safety by providing a new wave of solutions for event and venue management. 
Sentai - Sentai is a new breed of care, connecting you to your loved ones and allowing them to live more independently for longer.
Experience Heritage - Delivers immersive and interactive heritage displays, digital 3D models, web and mobile apps through VR and AR to bring history to life. 
Social Impact Hero - Judged by Marian Spier 
Our final shortlisted are:
Zwart Tech - The goal is to connect companies based in economically developed countries with Africa's top one percent information technology talent. 
Nature's Safe - A nature charity that is on a mission to save animals from extinction, and safeguard the future of our natural world by preserving live cells of animals at risk. 
Bagboard - Conscious shopping, in the bag. Promote, spend and save with brands who are kind to people and the planet with the Bagboard app. 
StartupSherpa - Startup Sherpa is a collective of amazing people striving to help teens learn the skills of the future. 
Goodfind - An ethical brand directory helping consumers easily find ethical alternatives to every day products and services.
Founder of the Year - Judged by Sian Winfield 
And the five shortlisted are as follows:
Enrich Learning - An online education platform and tuition centre that provides online tuition classes for children, as well as an expert led community for parents, carers and guardians. 
Cypher - Cypher teach children, aged 5-14, to learn to code through creative themes both in-person and online. Teaching children to code encourages curiosity and sparks their imagination. 
Otolo - An online global community created by and for passionate hospitality people, where we rebuild careers, mentor each other and reconnect. 
Klyk - Your sustainable business partner for all things tech. Smarter and greener ways to buy your business laptops, mobile phones, desktops and sim only contracts. 
Ostique - The mission is to offer patients an unprecedented step change in ostomy and wound care management that improves product functionality and tackles the associated mental health issues not currently addressed.