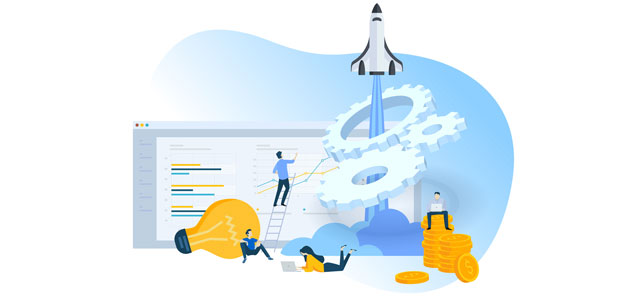 Huckletree launches Futures Hub for founders and startups pioneering a new future
Creative workspace and accelerator, Huckletree has announced the launch of its Futures Hub, a redesign of their flagship space in its White City workspace - including three new focused ecosystems for innovative businesses to make their home - Future Living, FoodTech and Creative Labs.
Launched today, Huckletree's Futures Hub contains three separate zones, housing a carefully curated selection of exciting businesses:
Healthy Living

: For companies across industries like Wellness, EdTech and PetTech - including Butternut Box, Bubble and Yoppie.

FoodTech:

Consumer-facing brands as well as companies focused on AgTech, Food Delivery, Waste Management and more - including The Collective Dairy UK, Remeo Gelato and Forward Fooding.

Creative Lab

: For cutting edge companies across Media, Design and Gaming - including Colart, Interior Night and Formula Media.
Huckletree's Futures Hub will be over 27,000 square feet, housing over 600 employees across 80+ businesses, based in the iconic Mediaworks building in West London. On top of access to workspaces and the option to design their own bespoke space, members will have access to a range of wellness facilities that are essential to modern business - including a Peloton suite and weekly communal yoga and breathwork sessions. Futures Hub members will also make use of a self-service kitchen, garden area, willow hut and meditation yurt.
The launch signifies a milestone in Huckletree's continued growth and the rising demand for hybrid working options as UK companies embrace the return to the workplace. 
Leo Medley, General Manager at Huckletree White City stated: "The Futures Hub is officially open for business and we can't wait to find the next founders and teams changing the world and pioneering a new future. The companies challenging in FoodTech, healthy living and creativity will play a colossal role in shaping a positive future  for all of us, and we're beyond excited to be bringing them together under one roof. We hope the space - and our commitment to wellness within it - will signify our commitment to supporting the future of innovation."
David Nolan, Co-Founder at Butternut Box added: "Huckletree have been an amazing partner to Butternut since we moved into their West building in 2018. They have been supportive and helpful to us at every step of our journey. We trust Huckletree to take care of our space requirements so that we can focus on our purpose; to deliver health and happiness to dogs and their humans all over the world."
Amelia Harvey, Director at The Collective Dairy UK commented: "We love that we can have our own personalised space, but not trade it for the Huckletree extras and programmes that our team have become reliant on. Things like social drinks, meditation, and members workshops are a big part of our company benefits and we couldn't think of anyone better than Huckletree to deliver them."
Reimagining the way we live, move, consume and design our lives, Huckletree West is a campus for change. From brands championing D2C pet innovation to companies tackling food wastage, Huckletree's members and their businesses are mission driven, consumer-centric and focusing on long-term innovation and gains.