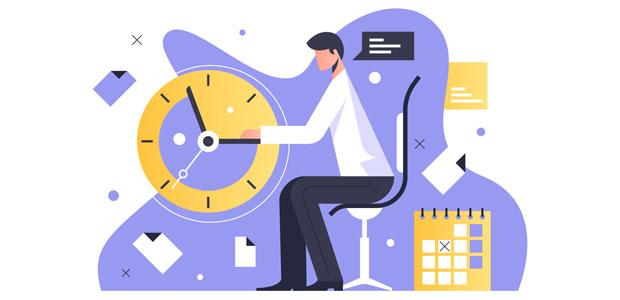 How workplace productivity depends on employees training and development
The modern companies that are looking to get maximum returns on investment have to concentrate on developing human capital difference by using effective training and development programs for their staff to improve their productivity. The workforce of an organisation is a valuable asset for any company.
Organisations that have invested in advanced training solutions are likely to achieve their short-term and long-term goals due to a rise in employee engagement. But many factors are governing the growth of an organisation. One of the key components is a competent workforce.
Some key terms
Employee training

: Employee training is one of the programs developed for honing the knowledge and skills of employees. It may contribute more value to their performance via work. 

Employee development

: It is a process that allows the employees to get new skills and knowledge by using various training programs supported by the employers.

Employee satisfaction

: Employee satisfaction means the employees of an organisation are happy and satisfied with their employers and are looking forward to a long-term collaboration.

Employee productivity

: This is the value delivered by the employees to each task assigned on an individual level.
Relationship between training, development, and productivity
Using training and development programmes is a collective way of improving productivity as they are used for improving the performance of individual employees for managing their tasks independently or in group settings. This is also termed human resource development. The company emphasises the development of its human resource for making them competitive.
This is done based on marketplace requirements and innovations. The most important purpose of having a training and development programmje is to trigger continuous improvement and creative learning. These things are mutually beneficial as the company becomes more competitive and productive while the employees are updated with the latest skills for top performance.
Everybody must have heard the phrase and agreed that "the great thing about learning something is that it cannot be taken away by someone". Active involvement in these activities maintains employee morale and motivation to a high level. They tend to enjoy their work more and as a result, become loyal to the organisation. This generates a sense that the company is taking good care of its growth by helping with say a mini MBA online programme.
Training and development programs undoubtedly contribute a great deal to workplace productivity. However, they appear expensive compared to the missing project deadlines. It also points to the need for training management solutions that will offer flexible training to their employees. They can not only hone the skills during suitable hours but they will not compromise the project deadlines either. It is useful for both employees and organisations.
You can take help from proper training management software to bring additional benefits to a company such as consistent quality deliverables, improved employee performance, better compliance with regulations, decreased employee attrition rates, and many other things. This employee training software has become a cost-effective method for training several employees at the same time to make sure that you get a greater level of process consistency.
Solutions available
As described above, using comprehensive training management software will serve the purpose perfectly. Some companies are highly regulated and there are concerns regarding the establishment of quality management systems that are compliant.
In these cases, you may opt for cloud-driven eQMS suites such as Quality that will serve your quality requirements and at the same time, mitigate the operational risks. There are several other advantages involved in using cloud quality management solutions such as accessibility, availability, security, flexibility, and lack of infrastructure costs. A great thing is that almost all the new cloud eQMS software these days comes with a user-friendly interface that is simple to comprehend and operate.
Conclusion
The use of flexible training and development programs has gained a lot of popularity because of cloud-based solutions such as Qualityze. Here the employee can enroll, receive training, and assess his skills at any specific time. He can do this at the same time while complying with other project deadlines and this is unlike other on-site training programs. The training management solution allows the organisations to offer their employees certificates for their activities.