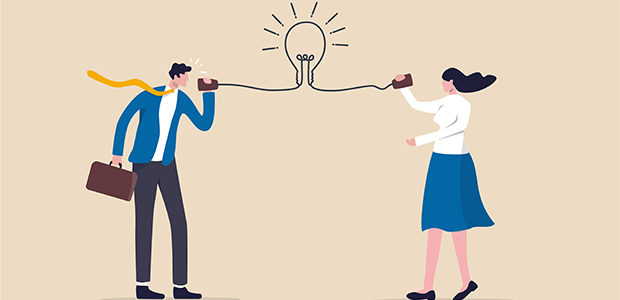 How to work with a comms partner to achieve maximum ROI
The relationship between a startup and its communications agency is a critical one - you have a game-changing product, service or innovation but now you need the best support in place to help define positioning, reach the right audience and ultimately, drive growth. 
Choosing and working with a comms partner can take time and effort, but cultivating a lasting, productive business relationship can also mean huge rewards for your company. As someone who has both led in-house comms and runs an agency that specialises in helping startups to scale, here's some of my best advice to get the maximum return on your investment.
Align values and be honest about expectations
Before embarking on any type of comms partnership, it's important to think about the criteria your chosen agency needs to meet and the type of relationship you want to form. Many communications companies these days specialise in working with specific types of businesses in clearly defined sectors, such as finance, healthcare, entertainment, sustainability etc. so it's important to find the right fit in terms of industry. But beyond the more obvious indicators, it's also vital to be aligned on factors such as working methods and approach. For example, if agility and a solutions-focused 'can do' attitude is top of the list of requirements, this is something that should be assessed and discussed through an open and honest conversation right from the outset.  
Invest time up-front and reap the benefits
Something I really advocate, having worked in comms for the last twenty years, is the fundamental importance of the early stages of the client / partner relationship. This is the period when an agency should be getting to grips with your business - gaining an in-depth understanding of products and services, the competitor landscape and what audiences you're trying to reach, as well as both short and long term objectives. While you may just want to 'get on with it', don't cut too many corners, as the more time you can invest at the beginning, the easier the relationship will become down the line. The best communications practitioners will know how to ultimately become an extension of your business and team - offering valuable creative insight, ideas and guidance to best suit your needs. But remember, they will still need your help to get to this point.
Be bold, be insightful and have an opinion
Often when a comms team starts out working with a client, the founder or marketing lead will promise a strong news pipeline of stories, thought leadership insight in abundance and research reports galore! It's easy to talk about these elements in theory, but when it comes to the reality of putting your news, views and IP out there, sometimes company decision makers can get cold feet. This is unavoidable in some cases but in the game of external communications, the mantra of 'those who dare, win' can often apply. I'm certainly not advocating coming up with an outrageous viewpoint just to get attention - this approach can easily backfire - but bold, clear and well researched messaging that's brave enough to be different and offers truly valuable insight, can go a long way in helping a company stand out from the crowd. So don't shy away from this!
Don't keep a dog and bark yourself
An old saying but a true one. As I've mentioned, a good comms team will strive to get under the skin of your business, understand what makes the market you're operating in tick and proactively do their research. But, it pays to remember - you are still the expert in your business and the comms team are the experts in, well, comms of course… so let them be. The strongest partnerships tend to work when both parties are bringing what they're best at to the table - the client is offering authentic, first-hand insight into their expertise and experience building a company; the communications specialist is then taking what's provided - including businesses news, views and opinions - positioning it in the right way and targeting the right audience. If either side isn't pulling their weight or starts encroaching on the other's territory with a heavy hand, it can cause issues. Aim for a collaborative, trusting, symbiotic relationship, where you're both leaning into your respective and complementary strengths. 
Last but not least - get real about budgets
Like all potentially game-changing services, good communications support costs money - it's also a marathon rather than a sprint. One off events, launches and PR pushes are likely to have a place in your marketing strategy, but brands and reputations were never built in a day. The best comms relationships are long term, providing your business with that all important bespoke support - in challenging, as well as not-so-challenging, times - an external agency can become a consistent and reassuring 'voice of reason', giving a wider perspective of markets, media, consumer behaviour and the general goings on in the world outside the four walls (be they real or virtual) of your company. Remember, no person, or company, is an island so - when managed in the right way - your comms partnership should ultimately help you to understand and become a vital part of the bigger picture: enabling visibility, traction, growth and a wealth of opportunities.