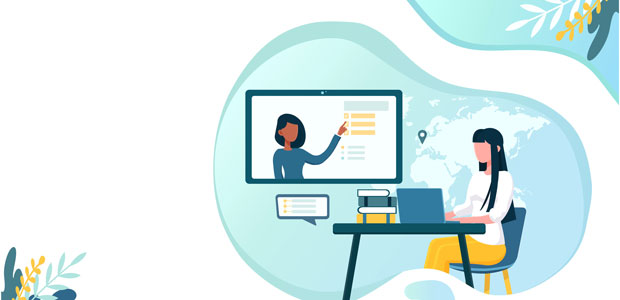 How Women in Tech have a real opportunity to drive change
In 2013, four years after having my first child, I finally waved farewell to the prospect of high value, full-time employment in the digital advertising sector. Juggling a client in Asia (early mornings), a client in North America (late nights), a workplace culture dominated by presenteeism, the needs of a pre-schooler and a four hour round trip commute, something had to give. And that something was me.
Since then, I've delivered operational digital transformation work across multinational agencies, created a GTM strategy for a UN linked charity project, ghosted presentations for a pharma C-suite change leader and spent a whole lot of my time building pipeline as a solo consultant while simultaneously trying to do the school run and keep up with playground politics.
Hire a nanny, I can hear at least one of you saying. True, but being raised in an unusually gender neutral household in the 80s and 90s I was conditioned to aim high: a great career and a happy family. I never had any intention of outsourcing either.
Hit fast forward to the start of 2020 and I'm the primary caregiver for two kids, with a husband - working for a top 3 tech firm - who I didn't see a whole lot of for two years due to never-ending meetings, flights and office commitments.
I'm also Co-founder and COO for MeasureMatch, a future of work professional services marketplace focused on the buying, selling and scaling of SaaS and enterprise software services; a business relationship that began as a month long contract and grew organically from there. I'm incredibly fortunate to work with a CEO who's a family man with a true understanding of gender parity and the importance of work-life balance... even while running a startup.
Now here's my guilty secret about COVID-19.
Was I the only one who did a little dance when mandatory office closures meant my family would all be eating supper together for the foreseeable?
Yes that was me, jigging in the corner with secret delight, fielding enquiries from friends and ex-colleagues who all of a sudden were wondering how I'd managed to successfully work 99% remotely for the best part of a decade.
Why so happy?
Did you know that "women are three times more likely to attain leadership positions in companies with remote workers than in their traditional counterparts"?
Can you imagine the potential positive impact on female leadership in the next decade this remote first culture could have?
Because let's face it: more women than men directly benefit from the greater remote working opportunities and flexible working environments digital transformation is driving.
For while the press is reporting that women have borne the brunt of childcare since the known world flipped on its head earlier this year and are more likely to have been made redundant than their male counterparts, there's a quiet revolution happening in the heads of working mothers, particularly those in the technology sector that is both driving and being driven by digital transformation.
I've heard from numerous female contacts within my professional networks that they've started applying for a whole new category of roles - for which they are eminently qualified in every way except the ability to work from an office for over eight consecutive hours a day - knowing that employers are looking for remote first candidates.
From bluechip to startup, 'work from home' is no longer the holy grail of a job description for women like me, it is becoming a reality. This brings me joy.
And there are plenty of men relieved to be spending more time with their children. More time at home. More time doing DIY (ok maybe not that last one).
Gender considerations aside, a remote first resourcing policy enables full time teams and on demand specialists to mesh more effectively and so increase productivity.
Yes, that's get MORE done.
There's no doubt that remote working is a significant - and growing - element of the future of work. The evolving technology we use on a daily basis has made some kind of business normality possible. And as a long time digital evangelist, I'm liking how it looks.
I shudder at the word 'sisterhood' and struggle to see why managers should hire the right candidate for D&I targets over the best candidate for the job. But the evidence is overwhelming: if remote working can help close the gender gap in the workplace, as Women in Tech we have a responsibility to enable, encourage and endorse it.