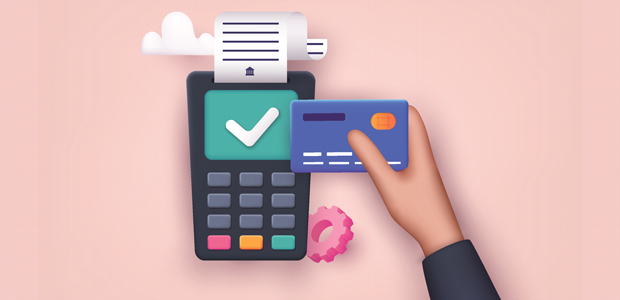 How will the contactless limit increase affect you?
As part of the last budget, Chancellor Rishi Sunak announced that the limit for contactless payments is to be increased from £45 to £100. As a large portion of UK businesses have been closed for months, there's an obvious reason to want to stimulate the economy by making larger purchases easier. While this increase in the contactless limit seems to be a good move on the surface, we must look at the impacts of this change and debate the case for alternative payment methods.
When will this increase happen?
The changes are already in place legally, however they have not yet come into effect on your card or at stores. Adapting to regulatory changes takes time, so this update likely won't be available until later this year.
Will it work the same way that contactless currently works?
With such an increase in the contactless limit, you may think that you would only be able to tap the card a number of times before being prompted to enter your PIN. However, this is not the case and there is no legally mandated limit to how many times you can use your card without having to enter your PIN. Although currently you are occasionally (usually after five uses) prompted to enter your PIN, and this will be no different after the limit is raised.
Is this decision safe?
Of course, by almost doubling the amount someone can spend via contactless will no doubt result in an increase in fraud. Even with a PIN request in place after a few payments, it's possible that someone could spend hundreds of pounds on someone else's card before a PIN is needed.
Banks understand this and have taken consumer concern around fraud risk into consideration with many now offering a quick and easy way for consumers to either cancel or temporarily freeze their card if they think it's lost or stolen. Starling Bank has gone one step further, saying that they see this increase as a fraud risk and will look to offer an "opt out" option, giving customers the choice of keeping their contactless limit at £45.
Is there a safer, contactless free payment option available?
The problem with contactless card payments lies in the lack of cardholder authentication. A better way of approaching contactless payments would be to use an eWallet, such as Apple Pay or Google Pay. These payment methods have several layers of security that make payments faster and more secure.
When you load your card into Apple Pay, the card details are tokenised for that device only and encrypted, so that if the device is ever stolen the details are inaccessible. At the point of sale, they even add a further security measure, requiring biometric authentication such as a fingerprint or facial recognition, making it practically impossible for a payment to be made using a stolen device.
With all of these safety elements combined, it means that for eWallets there's no need for any payment limits or restrictions.
In 2020 we saw a rapid rise in app based payments, with a 105% rise in food and drink app sessions alone. It's no surprise that many sectors were quick to embrace the possibilities of apps with secure integrated payments - parking for example, taxis and private hire and in the food and beverage sector establishments like Young's Pubs and Revolution Bars launched table service-only with the support of their order & pay at table apps.  This is likely to grow significantly as we come out of this final lockdown, as businesses seek to optimise the digital experience that they offer customers.
Prioritising security
With concern over the increased fraud risk that the contactless limit rise brings, the decision to implement the increase will hopefully still be a profitable move for businesses, as many are currently facing poor cash flow and uncertain revenue. It's paramount however that we do stay focused on security when launching so that we don't simultaneously spur a rise in contactless card payment fraud.