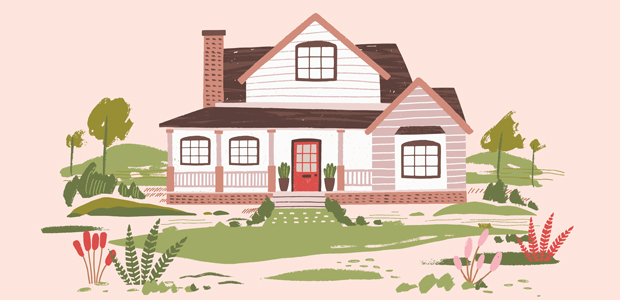 How is VC-backed startup HomeHero adapting in the wake of COVID-19?
2020 has required businesses, specifically young startups, to evolve and adapt in so many ways to successfully navigate such unprecedented challenges. With the world shifting towards remote working, company culture has become more important than ever. VC-backed startup HomeHero is on a mission to transform how people manage their homes, all whilst juggling the delicate challenge of retaining company culture when the team is growing fast and personalities are joining HomeHero, remotely, every other week.
Leaning into remote working
Flexible working arrangements were always a part of HomeHero's benefits, with several employees working remotely or between the London HQ and home. However, in the wake of the pandemic the team has leaned fully into remote working, becoming a remote-first organisation. All 37 employees have moved from the HQ in Shoreditch to working online, with no plans to return.
HomeHero's Founder & CEO Kenny Alegbe has always had a flexible and progressive approach to leadership, building a culture that's driven by output not clock watching. Kenny's stoic leadership has allowed the startup to deftly navigate the unprecedented challenges of COVID-19, so whilst the shift to remote working has presented its own challenges, adaptability has been key to success.
It's a fine balance between remote working and maintaining that human touch
Finding a balance between the buzz of office life and also adapting to the new world of work is a challenge for any CEO. As so many businesses have found, working remotely has huge benefits for a lot of employees. Many employees are finding a more sustainable work life balance, more time for wellness and social lives too.
On the other hand, there are challenges that come with the entire team being remote. Maintaining company culture requires thoughtful and intentional action, building connections with new starters is undoubtedly trickier than when in an office and keeping the team motivated and engaged from home presents new challenges. Finding the right balance for the team between remote working and maintaining the human touch is a long term project that takes any business time to perfect.
So what are the best tools to enable remote working?
Slack, Notion and Google Hangouts have become an integral part of work systems, whilst Donut on Slack has kept the team connected through weekly randomised coffees. Miro has revolutionised our collaborative brainstorming, enabling us to not miss out on all of the PostIt notes and visual categorisation we relied on office whiteboards for.
The team is always exploring tools that further enable remote working, like Tandem and Hopin. Tandem allows you to have a catch up with colleagues at the water cooler, or pop your head into a meeting and Hopin is a virtual venue to host team days and live events.
Maintaining that Friday feeling and keeping the team engaged
Maintaining that Friday feeling is paramount to building and maintaining culture at any company, especially a young startup that's expanding quickly, with new starters almost every week. A vibrant and fresh schedule of socials has been key in keeping the team engaged; a virtual cocktail masterclass with recipe boxes full of ingredients being delivered to the team's homes was a firm favourite. Hosted on Google Hangouts, sunset drinks in Mykonos, wine tasting in Provence and film club have been fun too. Variety and creativity has seen the team stay connected not only in the workplace but socially as well, a critical aspect of HomeHero's office culture.
Wellness at work has become more important that ever before
With HomeHero shifting to being a remote first organisation, pulling together a dedicated People function that examines how COVID-19 is affecting wellness across the team has enabled the People Team to make thoughtful and intentional changes. Every Founder strives for a strong and resilient company culture, it's a constant endeavour for any business of any scale.
The team offers all employees support of £40 a month to fund wellness services, from meditation apps to gym memberships and online yoga, wellness plays a more significant role in working life than ever before at the moment. Some favourites include Alo Moves, Calm, Headspace and Gymondo. Unlimited holiday is another perk, switching off completely is so important to productivity and fulfilment at work, especially in the current climate. If a team member has just completed a big project and needs some time out they can take extra days, at no cost.
The future of remote working
Investing in a structure that allows people to bring the best of themselves to work is so important, especially during a time where wellness is so critical.
So looking forward, HomeHero has invested in SPACES. an entrepreneurial co-working space with offices around the world, which will offer the team a flexible workspace to bridge the gap between an office and remote working. In the future, this might include not only people shifting towards more hours out of the house but also enable face to face meetings too. The team are currently working in 2 key groups of Deskies and Homies, with Deskies often opting for days in SPACES whilst Homies are primarily based from their home office, which HomeHero offer support in kitting out.
Maintaining company culture, shifting towards remote working and keeping the team engaged has undoubtedly been an exercise in trial and error. 6 months in and the team have embraced the initiatives, but it's early days and we're still working on finding the right balance. According to Kenny, what's most important in dealing with the current climate is maintaining "psychological flexibility" when it comes to changes in the business. If we cling steadfastly to this promise of a 'new normal' or the need to re-establish certainty in this climate, we won't be able to make the adaptive changes needed to help our teams thrive.