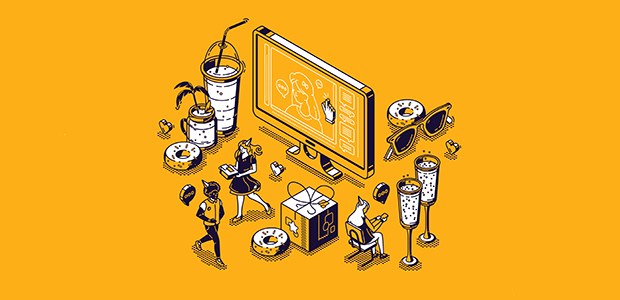 How to use virtual events for lead generation
2020 has certainly been a challenging year for millions of businesses both UK and worldwide. From developing mass remote working policies at speed to 'pivoting' product and/or service offerings to appeal to a COVID-19 dominated target audience, it's no secret that business leaders have had to remain flexible and agile in order to survive this turbulent time. Oliver Rowe, Co-Founder of events management solution, VenuIQ explains.
Although there is now light at the end of a very long tunnel with news of an effective vaccine, there are still months to work through until life – and business – can return to any form of normality.
For corporates, and particularly for organisations operating in trade sectors, a key difference to 2020 has been the elimination of the exhibition and events calendar, which for many is key to increasing brand awareness and driving business growth.
However, with continued advances in technology, the growth of virtual conferences and events has increased tenfold, and with the right tech solution available, a viable and cost-effective alternative to face-to-face events has been found.
The platform
For many, the concept of a virtual corporate event or conference is logging into a video conferencing tool like Zoom and moving between meeting rooms to listen to speakers. However, with very little method of interaction and no real difference between that and day-to-day conferencing calls, virtual events via Zoom have quickly got a bad rep, forcing many businesses and corporates to shy away from the concept.
Virtual event management systems that enable you to create sophisticated web portals for events, not only provide the opportunity to create a true virtual event experience but provide a viable alternative for hosting exhibitions and corporate events online.
Unlike video conferencing tools, event management systems enable organisers to customise the digital environment with branding, programmes and interaction points, enhanced by polls, Q&As and social engagement. The result is not only a positive experience for delegates, but also provides an ideal opportunity for businesses and corporates to find new ways of reaching potential clients and driving new product and/or service interest.
With the Government only just lifting restrictions on corporate events, allowing up to maximum of 1,000 people indoors in Tiers 1 and 2, business leaders shouldn't dismiss the opportunity presented by virtual events, particularly as a key medium for reaching potential customers on mass and in generating new sales leads online.
The content
Customers buy from businesses that they trust will deliver a quality product or service, and one such way to build this trust is to establish credibility and engagement, which can be achieved through virtual events.
According to the latest statistics, the global consumption of online content has more than doubled following the outbreak of COVID-19, as millions of people worldwide work from home and turn to social media, news outlets and other online channels to consume both written and video content that generally informs and educates.
Virtual events provide one such avenue for content consumption, offering target audiences the opportunity to learn from and engage with speakers who deliver valuable insights into their craft. For many, the virtual public speaking stage establishes credibility, engages target audiences and provides a subliminal opportunity to generate new leads with stakeholders who now understand what you do and why your business is the best in its field - a result that cannot be replicated through digital advertising and written content alone.
The follow up
The follow-up process for any virtual event is just as important as getting the registration process on point. Why? One of the main reasons as to why sales professionals fail is not because they cannot generate initial interest in a particular product or service, but because they don't implement an effective follow-up and conversion process.
Any successful virtual event results in a database of engaged prospects, who now have an understanding of your product or service offering and how it could benefit their business. A follow-up email with bonus content or an exclusive special offer will not only reinforce brand awareness but could be the difference between a limited or strong ROI.
With many businesses having their main avenues of lead generation and customer interaction heavily impacted by COVID-19, a content-led online event can help fill the gap until we return to some form of normality.
Ultimately, there will be a time when exhibitions, conferences and events can take place again on a large-scale, far exceeding the current restrictions. In the meantime, technology continues to advance at an exponential rate and can now provide businesses and corporates with a viable and engaging method to reach target audiences on mass and drive new sales leads; which, during a time of economic downturn, could be essential for recovery and growth.