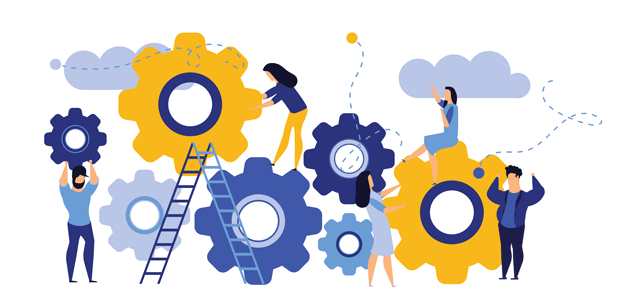 How teams can fix a broken workforce - from gender divide to presenteeism
The last 18 months have seen our working lives turned upside down, and after a period of uncertainty, a new era of hybrid working has emerged. Current guidance aside, the majority of companies are offering employees a blended option of at-home and in-office working and half the population would even leave their job if the option for hybrid working was removed.
However, despite its popularity, this transition is far from complete as the majority of companies struggle to navigate these uncharted waters. It's no surprise that despite giving people the option of working from home, many businesses are still defaulting to the traditional parameters of the office, which has led to growing tensions emerging between those in the office and at home.
Many of those working from home feel increasingly side-lined as issues such as presenteeism and lack of career progression continue to develop. According to a Health and Wellbeing at Work 2021 survey by the Chartered Institute of Personnel and Development (CIPD), more than four-fifths of its respondents had observed presenteeism in their organisation, and a quarter said the problem had gotten worse since the previous year. 
Certain groups are also being disproportionately affected, with women, for example, more likely to work from home as they juggle childcare and teaching responsibilities because of disrupted schooling. As a result, the Bank of England has warned that these obstacles could lead to a "two-track" approach to work emerging.
If ignored, the office vs home workers tensions can quickly turn into resentment, even on a subconscious level, where those at home might believe not being visible in the office works against them and reduces their chances of praise and promotion. 
With two-thirds of home workers feeling disconnected from their colleagues and changing guidance on the horizon, it is clear that the current measures in place to foster a sense of team are struggling to keep up in our ever-changing hybrid world. 
Over the last 18 months working with our clients, it has become clear that teams are crying out for a sense of shared experience and are searching for a culture that facilitates these relationships and connections rather than one that pushes them even further apart. 
I understand why, when faced with a new working structure, many companies have simply adopted digital experiences that try to recreate the in-person water cooler moments over Zoom, but these online experiences can often feel forced and alienating, and most importantly are short-lived. 
To have a real lasting impact, businesses should look to create more meaningful interactions that are built to last over a prolonged period and includes everyone. At Kaido, we have worked with a range of clients to support their teams in creating meaningful connections every day through inclusive shared experiences, and below are some examples of how companies can start to implement this concept themselves to enable lasting change: 
Create clear lines of communication 
To avoid those at home being left out of conversations taking place off camera, make sure the entire team is on video calls, regardless of whether some of them are in the office together. It is by setting clear expectations and setting up a regular communication routine (such as weekly meetings and daily check-ins), that managers can alleviate these problems. Be aware of how your team interacts and communicates and set clear guidelines so everyone understands what is expected of them.
Host a fun but inclusive team bonding activity
A team building activity that gets office and remote workers talking, moving, and contributing to a common goal can help revitalise the buzz. Rather than standalone activities that yield a limited return, use the experience to boost positive behaviours - such as supportiveness and shared accountability - that support your hybrid team's longevity. Of the teams around the world that have participated in a Kaido Challenge, 89% felt they made an improvement to their physical and or mental health, 51% felt more motivated, 39% felt more energised, 46% felt calmer and 42% noticed an improved mood. 
Embrace activities that foster fun, friendly competition 
A lack of face-to-face interaction does not mean fun must disappear from the workplace. Team building exercises can help teams rediscover fun, encourage healthy competition, and boost morale which is vital for maintaining a happy workforce. Our Challenges, for example, feature live leader boards, prizes and rewards as well as wellness activities based on teamwork, covering everything from active movement to meditation. Employees are encouraged to focus on small, sustainable changes and find wellbeing opportunities within their everyday activities, from housework to gardening and walking the dog. 
The pandemic has made it more imperative for businesses to establish a dependable team culture that is inclusive and accessible for all, whether working from home or in the office. By taking a purposeful approach to combating presenteeism and gender divides in the workplace, companies can ease the pressure from employees and create a workforce that feels genuinely happy, supported, and connected.