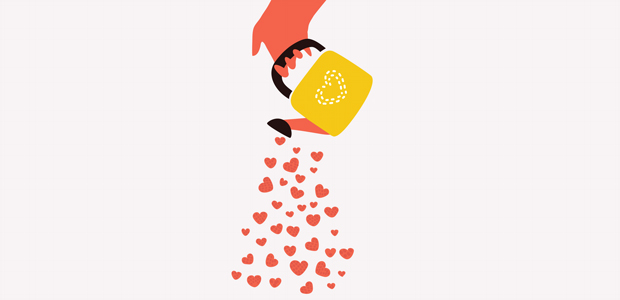 How to successfully upscale your business in under three years
Upscaling can be a daunting task for any business, many will find it difficult to step outside their comfort zone or be reminded daily the risks with investing in new opportunities. While this approach may work in our personal lives, it can be detrimental to new business opportunities as well as the entrepreneurial mindset when it comes to upscaling your business.
Let's look at some of the key principles to help with business success and how to cope with the demand of up-scaling:
Agility and adaptability
Agility is crucial when it comes to business success. The ability to think quickly and implement decisions to meet the demand in your industry is vital in upscaling and will keep you ahead of your competitors. Be sure to research on a daily basis new and emerging trends that may have an impact on your business and think of a way that you may be able to adapt to this that will appeal to your target audience and be profitable to your business. For example, if you're in the hospitality industry, identifying the hottest new drink or food trend is essential in attracting footfall, therefore resulting in growth. Similarly, the same approach can be used for adaptability – being able to adapt your menu to attract and retain your target customers are vital in successfully upscaling your business.
Adaptability is also key in two other areas of your business: strategy and management. It is important to apply to your business strategy so that you can identify what is and isn't working well within the business. If something isn't working, you should aim to adapt it to a strategy that does. It's important to note that no strategy will remain the same, and it shouldn't. You should review your strategy plan on a monthly basis to make sure you and your business are adapting appropriately to the demands and feedback. When it comes to people management you will need to adapt your approach according to the employee, no two employees are the same, so your management strategy shouldn't be.
Workplace Culture
Business success often starts with workplace culture and for a good reason. Understanding why people come to work and getting the best out of them is likely to end in business growth and profit. Invest time and resources into your team and train them. By training your staff in a new skill set, you're not only investing in their personal development, but your businesses. This also helps build trust amongst your employees and they will be much more inclined to stay and grow with the company, keeping your talent retainment levels high, which can be particularly important if you are in a fluid industry, such as hospitality.
Having a good workplace culture will also ensure your customer service quality isn't affected as you scale up. Your customers are one of the deciding factors in your success, think from the perspective of your customer when considering actions in your business scaling plan. You don't need to drastically alter your plan to keep your customers happy; as long as you are able to anticipate their needs through the process, they can become your biggest advocates in your business success.
Coping with the demand and feeling overwhelmed
Coping with the demand of upscaling your business can be a scary prospect and can lead you to feeling overwhelmed. Don't be scared of this, but it's important not to ignore it also. Try to find that balance between jumping in and stepping back now and again. The latter is particularly crucial, especially as a small business owner, you tend to work an incredible amount when first starting your business. Giving yourself time, whether that be an extra half an hour added on to your usual lunch break (or giving yourself a lunch break in the first place!), treating yourself to a nice meal, or having a Saturday afternoon off, allowing yourself to these small graces can go a long way in achieving business success.
It may be obvious, but make sure that you have a plan in place, even if this means adapting a plan over time. Having a plan of action will allow you to maintain your quality performance and implement new operations as you scale up, while limiting your chances of risks and losses.
Having team members that you can rely on and trust to take care of the day to day running of the business is also helpful in avoiding those feelings of being overwhelmed and keeping up with the demands when upscaling.
As leaders and decision-makers, for our businesses to survive and grow, it's important to be prepared when exploring new options and to ensure the necessary foundations are in place first. Once these key principles are in place, your business scaling plan is sure to be successful.