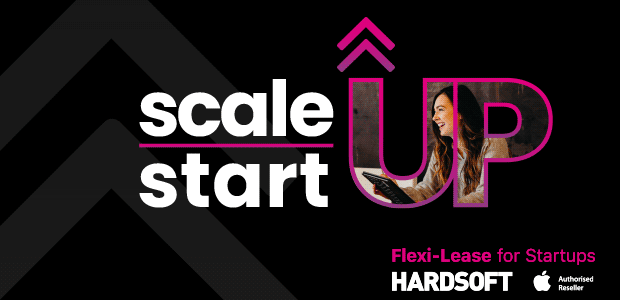 How to Successfully Scale Up Your Business Post Pandemic
There are several tactics and approaches which can help leverage a smooth scaleup process even in unpredictable times. Taking a business from startup to a rapid-growth-scaleup has always been challenging. There is a reason that not every startup can become a 'unicorn'.
Very few great ideas become a cultural sensation on their own. Even truly innovative ideas usually take a great deal of organisation, funding and planning to become highly successful scaleups.
It is a challenging process at the best of times, and the coronavirus pandemic has been anything but the best of times.
To gain a better insight into which methods of scaling will work best in the current environment, let's analyse how the pandemic affected different types of businesses.
How Did The Pandemic Affect Business?
The pandemic hasn't only affected scaleups, but all types of businesses across the world.
Some industries have been negatively impacted on a major scale, some possibly irreparably. Take, for example, events, arts, entertainment, recreation, and accommodation sectors.
Theatres, festivals, nightclubs, and associated professions have lost billions. It will take time to recover. Many jobs have been lost and some companies have folded for good.
Other industries have grown rich off the pandemic. Therapeutic counsellors have been in high demand. PPE manufacturing firms, online communications software, and tech have done well too. All these sectors are seeing a golden age thanks to the pandemic.
As a whole, the picture for business has been a poor one. Regardless of the service or product, the huge shift in operations during lockdowns has been crushing for most companies.
Take a look at some of the daunting statistics:
So, business in the UK has been dramatically hit by the pandemic, but how did startups and scaleups deal with the changes?
How Did The Pandemic Affect Startups?
The pandemic saw a surprising increase in the number of registered startup firms.
Many of these new companies were responding to, and taking advantage of, a change in consumer demand pushed by the pandemic.
We've seen many logistic, delivery and IT startups emerge in 2020 and 2021. The UK saw a 30% increase in startups when looking at Nov and Dec 2020 compared to previous years.
You could argue that the pandemic was good for startups, but this would be short sighted.
While challenges push innovation, the changeable situation once again caused issues. Businesses that arose out of need in the pandemic will likely see a drop in business as lockdowns and restrictions ease completely.
What Challenges Did The Pandemic Create For Scaleups? 
Startups that already existed pre-pandemic, and were looking to scaleup in 2020 and 2021, will be some of the hardest hit companies.
This is because all their planning and market research took place pre-pandemic, and they acquired their funding before the major changes. Their business plan may no longer be viable during the pandemic.
Regardless of whether a business did well or poorly during the pandemic so far, it is now a challenging time.
We are currently looking at massive vaccine rollouts and the opening up of society, while the virus remains a threat. Some businesses, such as mask makers, will worry about their future utility. Others, like restaurants, will be relieved.
However, it will be a testing time for all businesses because of uncertainty. With the virus as a threat and variants emerging, businesses will struggle to make firm strategies as they could in the past.
The future could bring lockdowns, reversions to normal, or other restrictions somewhere in between. Drastic, rapid, unpredictable change is the biggest stumbling block for any business.
Supporting staff and taking on new staff will have been difficult, with many furloughed. Funding also became harder to access for many scaleups as investors became more discerning in the strenuous situation of the pandemic.
Despite this, it is far from impossible to scaleup. In fact, the trials of the pandemic can teach us a lot about how to successfully scale up, regardless of unpredictable circumstances.
How Can Businesses Add Growth After Lockdown?
1. More Planning
Or should we say more flexible, adaptable plans.
The one thing that's most discussed amongst startup and scaleup entrepreneurs is solid planning advice.
For entrepreneurs it's crucial to have a clear idea of:
business objectives

a step-by-step framework of how to achieve each goal

detailed financial planning
This is the cornerstone of successful startups and especially scaleups. The implementation of each stage of growth to move towards the next big goal is the most difficult. It is why many decent startups still fail. Most don't adequately plan how to fund and move to each micro goal that ultimately fulfils their objective.
For businesses looking to scale up after lockdown, you still need this planning but to a greater extent. The strategies must be more adaptable and flexible to accommodate changes caused by subsequent lockdowns or lesser restrictions like social distancing.
It's a case of hoping for the best and planning for the worst. Scaleups should invest and launch tactics as if their workforce could be forced online at any point by tighter restrictions.
It is good for businesses to:
Have More Cautious Short and Long-Term Plans

– Don't invest everything in promotion if you need money to make the office COVID safe


 

Create Multi Outcome Strategies

– You require multiple plans which can accommodate changing customer behaviour and staff moving from online to in-person and back again ad nauseum. If staff need to work from home or hybrid work, then plan ahead for the means to do this. If consumer behaviour moves from buying online to in-person, always provide services in both formats. Remember your market research is based on pre-pandemic behaviour, so don't rely on it too much.


 

Backup Plans

– If you know that your business is susceptible to grinding to a halt because of the virus, plan other services you can offer at these times. For example, if you provide tourism accommodation, you can move your marketing to domestic holidaying customers, provide self-catered accommodation, virtual tours of an area, advice, online wellness retreats etc. Innovation is key to scaleups sustaining that fast growth in the face of change.


 

Embrace Change And Lack Of Predictability

– Make sure staff of all levels are well trained to work in different environments. Have support systems in place and funding in reserve for a rainy day. Look at how your scaleup can save and stretch resources to fuel growth in harsh times. Cultivate flexibility in your plans, both in terms of finance and operations
2. Pingdemic Considerations And Vaccine Passports
There are currently near constant changes to isolation rules for workers. Staff can now work in the office, mostly. In some areas of the UK, home working is still encouraged, so always check the local law.
For others they can work at your base of operations, yet countless employees may need to isolate if the NHS COVID app pings them.
Soon fully vaccinated individuals won't have to isolate if they encounter an infected person. However, that could change if the data changes. Plus, they'll still have to isolate if they test positive.
The solution is for scaleups to embrace hybrid working, invest in freelance cover, and look into vaccine passports for their industry or isolation exemptions via daily testing.
3. Spread Costs By Leasing Hardware
Before the extra hurdles of the pandemic, the largest challenges that scaleups faced was funding. Not just acquiring that funding but ensuring it stretched to enable the best growth.
The trick is to reduce big outgoing expenditures while still ensuring growth of revenue and staff. A hard balance at the best of times. As we can see from our first two suggestions, planning for uncertainty requires substantial money.
So, if scaleups must spend more money on flexibility and COVID safety, how can they save as much money as possible? The answer is by spreading costs.
There are few places to cut corners but one of the best ways is by leasing hardware instead of buying it.
IT hardware is essential to the operations of every company. It's also massively expensive to buy. With the fast rate of advancing technology, it will also become outdated frustratingly quickly.
As staff numbers increase, you're already spending more on salaries. IT equipment on top of this is a major cut into funding that you'd rather spend on campaigns and growth strategies.
However, by leasing IT devices, you can spread the cost and improve your cashflow! For example, by choosing to lease your IT equipment on a DaaS (Device as a Service) subscription such as HardSoft's Devices For Teams solution, you can pay in smaller, predictable monthly instalments and have more funding left over each month to invest in profit driving strategies.
4. Get A Device Strategy
While leasing alone can spread costs, having a fully fledged device strategy can help you scale up even more efficiently.
A device strategy includes having a smart approach to the sourcing, deployment, management, and maintenance of all your IT hardware.
Your devices can give you access to better apps and technology to allow your staff to work more effectively. The type of devices you choose can enable hybrid and homeworking to be easier. A device strategy lets a scaleup take more control of their devices.
HardSoft's Devices For Teams solution does exactly that! With Devices For Teams, you receive technical support and warranty for the duration of your lease. This also includes pre-configuration and zero-touch deployment of your devices, ensuring your team have the tech they need, ready to go straight out of the box.
DaaS solutions, like Hardsoft's Devices For Teams, will be ideal for scaleups. Our advanced DaaS leasing solution can deliver far more than affordable devices. With Devices For Teams, you get access to the most modern tech, increased productivity for your team, and automatic upgrades.
This approach to device strategies is hyper flexible, allowing business to flex the number of devices up or down as they need. It also allows device swapping when circumstances change, as well as strategic and maintenance support.
It is currently an excellent time for scaleups to invest in a device strategy and adopt a leasing package. Apple has now released Macs and iPads with the new M1 chips. The result is faster, cheaper, extremely high performing Apple Macs on the market that are a cut above all other devices. The longevity, speed and power of devices powered by the M1 chips are making huge waves in the industry.
5. Accelerate Your Adoption Of Digital Technology
Do not delay utilising the best digital tech for monitoring, communication, and automation. Digital tech has been a life saver for businesses during the pandemic. Any companies that hope to add scale post pandemic, must choose the best digital software to facilitate their staff's best and safest work.
6. Multiple Income Streams
During a time of uncertainty, it is a good idea to diversify your financial sources as a scaleup. Don't just look to investors but branch out and ensure there are multiple sources of funding and avenues to producing revenue.
7. Avoid Disaster Capitalism
As we can see there are many options and tactics available for businesses to scale up post pandemic. In spite of this, there are some methods which should not be explored.
Sadly, some businesses have been tempted by the situation of the pandemic to engage in nefarious operations. There have been many examples of price gouging, being uncaring to employees, not being safety conscious, and whipping up fear.
Businesses looking to scaleup should think about the long-term image of their company and the values they hope to stand for. Reputation means even more to people, thanks to the danger of the pandemic.