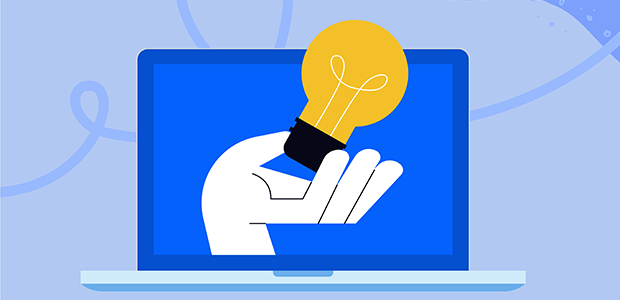 How startups can use open-source technology to fully leverage AI
Startups are a crucial component of the UK economy, playing a significant role in furthering innovation and driving growth. The UK's tech sector was recently valued at nearly $1 trillion, making it the third largest globally, behind only the US and China. However, 2023 has come with challenges and this has led to a sharp drop in investment, only raising $14 billion, compared to the $31 billion in 2022.
All of this means that startups must make every effort to maximise efficiencies if they are to continue to thrive and play their pivotal role in the economy. Today this means managing data as effectively as possible, particularly in the context of a surge in AI development. Those startups that are able to fully harness the game-changing effects of AI, right from the beginning of their journey, will allow them to grow exponentially and get their products to market. But in order to fully leverage AI, effective data management is crucial – without which the benefits of AI may never be properly realised.
If startups are to master their vast amounts of data, they must take a collaborative approach. To embrace the opportunities that data-sharing can bring, startups are increasingly turning to open-source.
Embrace openness
Nowadays, it is essential for businesses to be sharing data with many external entities, whether that be partners or other third-party organisations. This allows transparency across the supply chain but also increases the flow of information between businesses, allowing startups to tap into industry insights and knowledge. Clearly, this is an important commodity for any business. However, it is particularly useful for startups who benefit hugely by improving efficiency and processes right from the beginning of their journey.
This makes having an open mindset when it comes to data an important piece of the puzzle, but it is not without its challenges. For example, while a company waits for the sharing process to complete, circumstances may become vastly different, meaning that the data they gathered has become out of date - thus totally eroding its value. Furthermore, data sharing can also lead to inaccurate or duplicated data sets being shared which if not spotted or rectified can cause significant problems at a later date.
Building on strong foundations
Therefore, having the right mindset is one thing, but it must be augmented by a robust data foundation that puts an emphasis on maintaining the quality of data. Startups in particular need a data architecture that remains flexible and dynamic as they scale, but that also allows them to leverage any data accrued over time. This is why it is pivotal that the data platform is scalable, open source, and structured to make accessing and using data a much simpler process. To have these needs met, many startups have been turning to the likes of a data lakehouse. A lakehouse immediately reduces the need for a number of different platforms, simplifying the process of building out a data strategy.
In addition to this, startups need a platform that ensures the timely flow of accurate data, as well as being able to easily store this data for analysis. To support this, the platform should also offer a single security and governance model for all data. With this in place, startups can ensure that the correct principles, practices and tools are established to maintain data quality. Without this focus on proper data governance, many startups will simply be unable to make use cases, such as AI and ML, a reality. In principle, the more straightforward data becomes to work with and to explain, the more realistic these use cases can become.
Freeing up AI through data sharing
The impact that AI and ML have made on businesses across the world is huge. For instance, a recent MIT technology review survey highlighted that 78% of senior data and technology executives have made scaling AI a top-level priority. Of these executives, the vast majority recognise that in order to achieve this, operating on open standards is the way to go as it improves efficiency and minimises a duplication of effort. AI has been booming for some time, however the explosion of generative AI adoption has taken this to new heights, with the use of SaaS LLMs APIs going up 1310% between November 2022 and May 2023. This in turn has led to many organisations seeking to build their own LLMs, often relying on open-source technology to make the process much more time and cost-effective.
For startups looking to reap the benefits of AI as soon as possible, this quicker and cheaper process can be invaluable. For example, AI and ML can significantly enhance data integration and analysis to formulate actionable insights that can help to drastically improve decision-making processes. AI and ML can also formulate predictive analytics in areas such as business forecasting, KPIs and many other strategic considerations that a startup must consider as they start their journey. Finally, they can be used to improve the customer experience through things like automated customer service applications and by building algorithm-based marketing strategies which allow them to go after the right potential customers – all the while learning and improving as things progress.
Founding and growing a successful startup is a massive undertaking, with challenges at every turn. Moreover, due to the competition, the margin for error is incredibly tight. Immediately, a startup must be able to scale rapidly, get its product to market as quickly as possible, and ensure that it remains dynamic and flexible so it can respond to ever-changing industry trends. In order to achieve this, startups need a fit-for-purpose data architecture, especially in today's global economic context. Having an open-source, unified platform that can fully harness AI, is an approach that cannot be ignored.