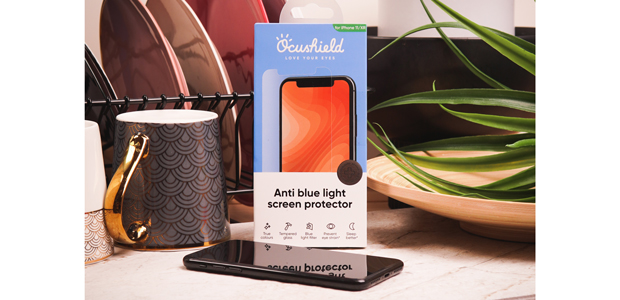 How Small Businesses Are Exporting Successfully with Amazon
There's a common misconception that exporting services and goods are reserved for the big leagues. In fact, from natural teas to blue-light blocking screen protectors and men's cosmetics, there are thousands of small businesses in the UK that are going global and sharing their products with the rest of the world.
Small businesses that export successfully not only can expect to kickstart their growth but also make significant contributions to the UK's role in the global economy. In the current trying times, it is critical for small businesses to be able to access platforms to export their products so that the nation can build back better and deliver an export-led recovery from the pandemic. For example, more than 6 in ten of UK businesses selling on Amazon export to customers all over the world. In 2020 they achieved total export sales of more than £3.5bn and supported more than 175,000 job opportunities in the UK.
Overcoming barriers to the global market
Of course, expanding into global markets can be a daunting thought for many small business owners – while the opportunity is great, they will also face new responsibilities for the first time. Additional operating expenses, higher risks, and a lack of knowledge of the global markets can all hinder a small business owner from taking their products to the global stage.
To overcome this, business owners looking for global opportunities can consider two strategies:
Distribute through an online marketplace such as Amazon to lower cost of setup, streamline operations, simplify the complex and time-consuming tasks, and reduce the amount of risk involved.

Seek resources to gain intelligence about new markets and learn from expert-led forums on the rules of exporting. Research into the key principles of legislation of exporting is vital to ensure the success of expansion.
Online bootcamps such as the 'Exporting for Businesses' series run by the Amazon Small Business Accelerator in collaboration with the Department for International Trade help navigate the current exporting challenges for small businesses. Two sessions are being run this October for London and Scottish business owners looking to take their products to the global stage. Events such as these will equip small businesses with the tools, knowledge and support needed to establish a successful online operation and reach customers around the world.
Ocushield tackles overseas market with omnichannel approach
I am an optometrist, entrepreneur, and the founder of the health-tech business Ocushield in which we have created of the world's first MHRA certified blue-light blocking screen protector.
Since launching in 2018, Ocushield has grown into a 7-figure business and exports to more than 72 countries, which we credit in part to sales through Amazon.
The demand for our product soared with the lockdown as people's social interactions moved to video chats and their screen time kept increasing. Our monthly sales more than doubled and November 2020 was a record month for us.
Amazon has been a real gamechanger for our international sales. Not only did we have the support in the beginning to market and distribute our products globally, but we've also been running a seamless operation since setup. This has been crucial to us being able to keep up with the increasing demand since the pandemic.
All our design and distribution are in the UK currently, with expansion in the US already started with a 3PL partner in Pennsylvania. The growth on Amazon has meant leading retailers like Sky and Verizon have extra confidence in our products due to strong reviews on Amazon and our growth as a brand, enabling us to take a real omni-channel approach in the US market.
Access to Amazon's global fulfilment network has given us opportunities to focus on developing our product and grow outside what would have been possible on our own.