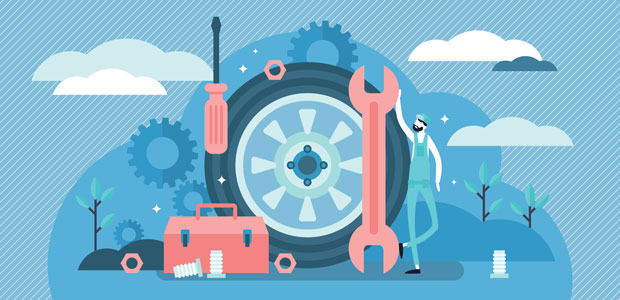 How to scale your business without a factory
With more than 266,000 small businesses having reopened since the end of April, kitchen worktop businesses and Instagram marketplaces have seen an entire new generation of entrepreneurs to be able to get their products lifted off the ground. However, for many individuals and micro-businesses, the prohibitive costs associated with the rapid and accurate production and manufacture of their creations often prevents them from scaling up and making considerable profits.
Further to this, by approaching third party manufacturers, independent designers and creators may be losing the testing stages of their products, as they are having to relinquish control over their prototypes.
With exclusivity and artisanal craftsmanship arguably more valuable now than ever before, creators, designers and artisan craftspeople are now looking for ways to design, test and create their own prototypes independently.
One example of designers doing so is Theo Ford, a London-based industrial designer. He creates products for clients and needs to move fast to keep up with their schedules. Theo runs a small workshop from his home office and needs to keep budgets low. He has a small model making set up with a 3D printer, a Mayku FormBox and other essential prototyping equipment.
Theo was briefed by a new co-working space to design a set of custom furniture for their new location in London. First, he established a colour scheme and a design language for the space and started sketching out variations. Theo wanted to mock up several ideas and material finishes for the client.
Time and budget constraints meant that printing out 10 chair variations was not an option. After sketching his ideas by hand he modelled the chair form in Solidworks. He then used his 3D printer to create a master template. After post-processing his print he was ready to use the FormBox to make multiple variations of his design.
Co-founder and CEO of desktop factory Mayku, Alex Smilansky, provides some insight into how independent designers and creators like Theo can scale their businesses without a production line:
"One of the key things that differentiates micro-SMEs and independent creators from larger brands is that they are able to capture the imagination and desire of niche customer bases who are excited and enthusiastic about quirky designs and products. However, the high cost and time constraints associated with creating exclusive, bespoke products is very restrictive, and results in thousands of creative individuals being unable to turn their passion projects and unique designs into a scalable, viable business.
"With thousands of independent crafters, artisans and designers having had time to begin creating or evolving their products in lockdown, it is important for that these microbusinesses have access to the resources that will enable them to grow. 
"With FormBox technology, Mayku are able to offer artisan designers, crafters and manufacturers industrial grade vacuum forming equipment and materials, at a fraction of the size and cost. This enables micro-SMEs to quickly design and produce high quality, bespoke products, and can therefore establish a brand-new revenue stream by offering customers with the option of requesting and purchasing exclusive designs and one-of-a-kind products."