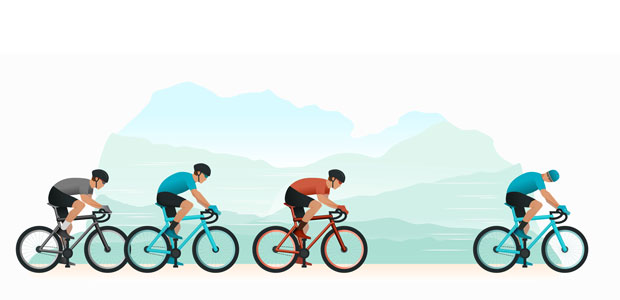 How Riding Pals navigated the mountain biking industry during COVID
Riding Pals was an idea I had in June 2020. The main concept being, to make it easier to find people to mountain bike with. In June, I naively thought that the UK, and world, would be free from the COVID-19 restrictions within a few months.
However, as we all know, that was not the case. In fact, we have pretty much been in lockdown the entire time since then. Given that the app's initial purpose was to influence people to ride at/to specific locations with new people, testing it proved to be challenging, to say the least!
Although, the time in lockdown has allowed me to hone in on the important aspects of the business and to remove focus from other, unimportant aspects, most notably the method of matchmaking for cyclists. I also embarked on The Accelerator Network's FFWD program, dubbed as a pre-accelerator, which has been useful in providing the network, which has in turn helped me restructure Riding Pals into a more sustainable business.
With the help of various programs, advisors and peers, the unique value proposition for Riding Pals has changed considerably since June. Initially, I had thought that the app was not being used because of the constant restrictions in place.
Although, after having spoken to customers, I realised that I had built something which was not what people wanted. I discovered, for mountain bikers, ability level matching is the most desired feature. From this point, the app was removed from the Google Play Store and the App Store, allowing me to focus more resources on providing the value, as opposed to automating something that people are uninterested in.
Future plans for Riding Pals
At the moment, group ability matching is done by myself, through Instagram and Whatsapp. I am now focusing my efforts on a village called Peaslake, matching people for rides within that area first, once a week, on a Sunday. This allows me to provide a concierge service for finding people to ride within Surrey! In hindsight, I would have done this in June, but hindsight it a brilliant thing, because I didn't have the information that I have now, in June 2020.
Once I feel Peaslake has been adequately catered to, for one day per week, the number of group days per week will increase to two. Following that, expansion  to other popular nearby areas (where there is often a high concentration of mountain bikers) will take place. All the while, I and my business partner will be working on building up a second version of the app, using a cross platform native framework, as opposed to using two native frameworks (as was done before). This will be a way to automate the matchmaking process when it is unfeasible to do it manually anymore.
Mountain biking is a super fun sport, hence why I want to get as many people into the sport as possible. When events open back up, I plan to promote mountain biking as a sport, behind the Riding Pals brand, where people new to the sport can find other beginners to ride with. Alongside these events, we will continue to work in developing our matching algorithm so that the matching satisfaction is even higher!
Following COVID, the number of people who cycle has increased tremendously. Between 2016 and 2020 the number of cyclists in the United Kingdom has increased by 50 percent! I look forward to the future of mountain biking where there are more people out of trails, more people riding in larger groups, and where people can easily find other people to ride with, all across the globe!