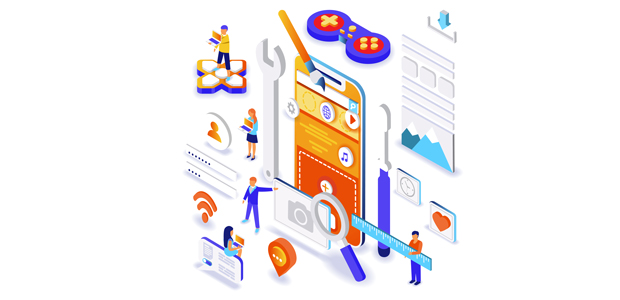 How Residential Proxies Are Useful for Businesses
The IP addresses assigned to the homeowners mean residential proxies. These IP addresses are flagged in your regional internet registries. So, why do organisations need a proxy?
According to a survey conducted by reliable sources these days around 40% of the web traffic is not generated by human users. You also need to take into consideration the fact that all the bots are not good. There are those such as search engine crawlers around. You will find many bots that gather info and competitive intelligence although there are several organisations out there trying to block these bots. Here are the reasons why businesses are looking to bypass this block.
Collecting real info about competitor's sites
One of the more popular use cases for residential proxies is the requirement for competitive intelligence. These days it is pretty simple to track down the data center proxies and block the requests developed by using these tools. Several of the top online services such as Netflix, Hulu, and Amazon block an entire range of IP addresses that are owned by specific providers. But, in the case of residential proxies, these requests will appear as if they are sent by real people. Therefore, if you require to send several requests these residential proxies will permit their sending by using various IP addresses originating from different countries and cities together with local ISPs.
Protecting the brand
You need to remember another practical aspect of using the residential proxy and that is the protection of the brand and fighting the counterfeiters. For instance, the drug makers such as those making Viagra may wish to stave off the fake generic options. Normally these sellers prevent access to their sites from countries where the offices of real makers are situated. This makes it difficult to find them out and take legal action against them. You can use residential proxies for getting IP addresses from the same countries where the counterfeit site resides and collect all the requisite data.
Performance monitoring and software testing
These residential proxies are quite suitable for the testing of newer features for different mobile apps and sites. The coders will be able to visualise how the software works for different users from various places. It is also helpful to send several requests by using several residential IP addresses for testing the software behavior when it is under severe load. Apart from that, this technology can be utilised for monitoring performance. Most companies wish to know how fast their site is for users in a specific country. 
Optimisation of advertisements and marketing
It is important to test the advertisement campaigns to make sure that they provide the maximum outcome. Residential proxies may be utilised for checking how the specific ads appear on the web. The use of residential proxies also means you can assess the effectiveness of your SEO results. Search engines dislike the fact that someone is collecting data about their infrastructure. Residential proxies can be used for sending several search requests.
Aggregation of content
In this day and age of big data, many businesses are developing data aggregation from several resources and displaying it on their platforms for a blended viewing. These services need to use residential proxies for keeping their database of aggregated content. It will be difficult to maintain the data such as pricing for various items on different e-commerce sites, up to date without using this tool. Most of these sites would have banned such activities at the risk of higher company requests.
Local discounts savings
Organisations can use these residential IPs for unlocking different saving options. For instance, many hotels booking and flight booking sites display their promotions depending on geographical locations. You can use the residential proxies for seeing and activating these discounts that will lead to possible savings.
Conclusion
Out of the 49% bot traffic around 20% of the bots are considered to be malicious and most site owners will be looking to ban them. The capability of residential proxies to simulate requests like the actual users with a local IP address will be beneficial for companies. Many organisations utilise the technology for tests, data collection, and access to web resources.