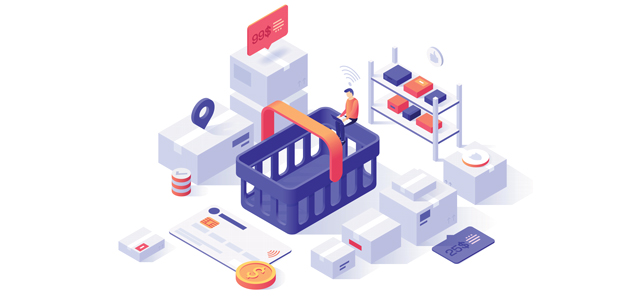 How Price Optimisation can help retail players win the social commerce game
It is no secret that the global pandemic has shifted consumer spending habits, with more and more people opting to shop online. What is different about this shift however, is where people are buying from. With the number of social media platforms available today, it should come as no surprise that there has been an increase in purchasing directly from these sites. According to research, social commerce sales will continue to rise by 35.8% by the end of 2021. Despite this, many businesses have failed to recognise how impactful price optimisation can be on social commerce, and if used correctly, how it can help retailers capitalise on the increasing popularity of social commerce. 
1. How retailers can improve competition on social commerce platforms using pricing optimisation
The COVID-19 pandemic has had far-reaching consequences on the global retail industry. Significantly, it has accelerated the popularity of social commerce amongst consumers, with recent studies showing that about 2.14 billion people in the world now prefer to shop online. The online world offers consumers so much choice, and it can be difficult for retailers to remain competitive and to retain customer loyalty. If your business is not offering potential customers great deals and memorable shopping experiences, they may shift to your competitors. 
Developing an effective pricing strategy is a great way to remain competitive. By offering the optimal selling price, you can reduce costs and generate more revenue. You can then direct the resources towards pushing your products to a larger number of potential buyers. 
2. How does pricing optimisation work?  
Setting values for products can be a laborious and stressful process for retailers. When there are so many variables, the practice can be very challenging. Pricing optimisation technology aims to mitigate the stress caused, and make the process easier on everyone. The technology quickly determines the best money value for all SKUs, and allows for easier pricing across all social commerce sites. 
For example, instead of panicking about the next seasonal sale, automate pricing and focus on other tasks. Pricing optimisation will help businesses to generate discount offers to attract more buyers while still optimising profits. 
3. How to optimise prices for social commerce
Now, equipped with the knowledge of how dynamic pricing works, it is also important to understand how to leverage it. The exact process for ensuring your SKU has price elasticity may differ depending on your company brand and products. 
Analysing your business is the first step to dynamic pricing. Here, identify your key strengths and use them to grow on social media channels, in turn creating more awareness for your brand. In this way, you can also make your products more marketable despite their price.
When analysing your company, there are various details you'll need. These are: a product's availability, current economic conditions, a defined pricing strategy and seasonal conditions. 
Obtaining and understanding these details will help retailers optimise sales across social platforms.
4. Simple stratification for social commerce
Dynamic pricing technology allows businesses to strategise for their social commerce campaigns. Price optimisation considers various factors that can impact a product's market value such as; a competitor's price and inflation. As opposed to having specific SKU prices for the entire year, price optimisation allows them to fluctuate. 
A dynamic pricing strategy can allow retailers to capitalise on periods of increased buying, for example, Black Friday and Cyber Monday, and ensure that they boost sales. 
5. You can't spell retail without 'AI'
Pricing optimisation technology also allows for the use of AI. But, what is the extent of the relationship between pricing generated by AI and social commerce? 
AI pricing is one of the most effective ways to optimise a product's value. The use of machine learning technology makes it easier to analyse data relating to both your customers and the market you are selling in. 
AI informed pricing can consider both internal and external factors including all market segments when suggesting a product's price. Afterwards, the AI recommendation engine will generate a price for each segment using predictive analytics. 
By using this method a retailer can determine prices depending on the social media site. This method allows businesses to remain competitive across their social commerce strategy by understanding how much each market is willing to pay.  
6. Improve pricing optimisation today to win the social commerce game
By using the correct strategies, retailers can enhance both price elasticity and boost sales. Pricing optimisation technology can have significant impacts on the demand for your products on social media platforms. Implementing AI pricing tools can not only streamline workflow but can ensure your business is equipped to leverage social commerce and stay one step ahead of its competitors.