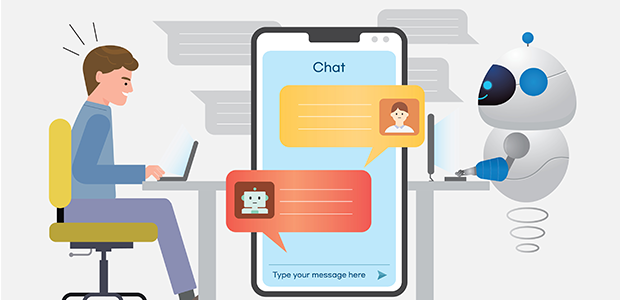 How marketers can make the most out of ChatGPT
ChatGPT has taken the world by storm over the last few months, with businesses swearing allegiance to the platform and its productivity potential. It's true that it can be useful for just about anything, from planning what to cook for dinner to generating complex code.
Thanks to the speed at which ChatGPT can generate intelligent responses, many marketers are already experimenting with the platform to kick-start the creative process, structure emails and craft SEO-optimised content. Below are 5 tips for marketers on how to bring ChatGPT into their creative arsenal.
Harnessing Smart Analysis
One of the current misconceptions about ChatGPT is that it can only be applied as a plaster over immediate needs and short-term improvements. For instance, it's great for when you are hitting a wall in your content plan and need some inspiration to get the creative juices flowing.
But when viewed more broadly, the insights it generates from a variety of day-to-day tasks can have significant productivity gains for marketing teams in the long-term. While it won't be able to sit in meeting rooms and discuss marketing strategy, it can be harnessed to extract quick learnings and conduct thorough analysis of any work currently done on spreadsheets.
Creating a sentiment analysis scorecard
A great first step for any new marketing strategy is getting the sense of where your current efforts are working – and more importantly, where they're not. Whether you are looking to measure the impact of social campaigns or gauge customer feedback, generating value from this relies on a process of comparison against previous work or that of competitors.
This type of work is usually done on spreadsheets and can be very time-consuming, regardless of what stage in the project marketers are currently at. Using AI-powered spreadsheets provides a remedy to this by automating the process, surfacing real-time sentiment analysis. For example, AI can analyse social media engagement by generating positive and negative tags or numerical scales. With this time saved, marketers can spend more time adjusting their ongoing campaigns in line with the insights gleaned from your AI tool.
Crafting compelling content
After coming up with an overall marketing strategy, the next step involves putting pen to paper to deliver something your target audience needs a solution for. Asking ChatGPT what content ideas would help to promote your business is a great way to start. Here it will offer a range of suggestions on content types, such as how-to guides, product demos, case studies, and expert insights.
Now that you have a clear plan of what your content will look like, you can use ChatGPT to generate fresh ideas for blog content. To make it more tailored, outline the features of your product or service to ensure that they relate directly back to something you want your target audience to know.
But how should this be distributed in a way that will generate leads for your business? Simply ask the platform to provide a content distribution strategy that, for instance, will maximise inbound leads via SEO and social media posting. From this, you can then make sure that you are firing from all cylinders to make the biggest splash for the campaign.
Lead generation through SEO
Seed keywords are the starting point for your keyword research process and form the bedrock of creating SEO-optimised content. For instance, if you sell chocolate online, seed keywords could include 'sweet chocolate', 'white chocolate', 'dark chocolate', and so on.
No matter how niche the product or service, ChatGPT is an excellent tool for providing a list of keywords which you can then narrow down as you advance. It's particularly useful for when the human brain reaches a blank, generating plenty of words that you could have easily missed.
To cluster them, simply input the list and ask ChatGPT to do the rest so you can go into your next meeting confident you have grouped the right verticals together. It can also create titles, blog outlines, and generate meta descriptions so that the blog is custom-made and ready to be uploaded to your website.
A tool for the whole campaign life cycle
Regardless of what area of the campaign you are working on, ChatGPT is at its core designed for experimentation, which explains its popularity. The potential of the platform for marketers and similar industries really lies in its ability to give legs to creative ideas, offering those building blocks that are key to any project.
Try introducing ChatGPT to any current project you are working on, no matter how high-level or specific. It goes without saying that ChatGPT can't do your job for you, but why not use a helping hand to move good ideas forward?