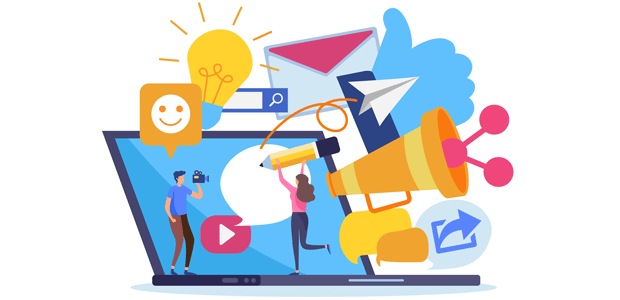 How to market a niche business
A lot of people these days start to think about targeting a particular market segment, with a very narrow audience. This isn't the worst idea in 2021, especially for those willing to launch a startup, it could potentially help your business and bring you more revenue than you expected.
We will soon explain how to reach out to your niche audience, while at the moment we will rather focus on how to define your target customers.
First of all, you need to answer these questions: how narrow your audience should be? How does your product or idea fit into their lifestyle? What's their consuming capacity?
These are the fundamental things you need to carry in mind, and, before you start marketing your product you need to be sure that it fits the niche and enables you to fill in the gap on your narrow market.
Secondly, you need to be able to define your audience and their behavioural routine. Do they shop? How much are they willing to spend? What's their relationship with money? It's always better to choose the audience that you know well. If you want to make it easier, market your product to those like you or your surrounding. It will help you be more precise and understand the needs of your audience better. Keep in mind the better you will be able to portray your future client the better the results can be, it may be useful to test your hypothesis before you start allocating your marketing budget. What you can easily do is interview people, ask questions or run a couple of online pools on social media to see how correct is your point of view.
Your product. This is a really important part of your strategy and this is what matters the most. The difference between mass marketing and the niche is that your product cannot be average at all, it should be somewhat extraordinary and unique. It should have a statement, a character. As well as it should speak up to your audience.
Another important point here is your pricing politics. For a niche business, it's absolutely essential to make the most convenient offer for its customers. Since your market is pretty narrow, you will need to be aware of how much your potential buyers will be able and would want to spend on your products or services.
After that, you can start deciding on your marketing channels and building your strategy. All of your channels have to be very specific and very special. Don't try to hit the market and overspend your budget. Niche marketing doesn't work that way. You have to be in the line with the content and channels that your audience is consuming daily.
What's more important is that your goal should rather be to build trust and lasting relationships with your brand than to sell as much as you can. This is the only way you can become meaningful to your customers. A niche market is really narrow, your task here is to make people like you and suggest you to their peers. This is where marketing will start working towards your good, not you towards marketing.
The most ideal ways are to buy ads and recommendations from bloggers, getting reviews from authorities or even creating special offers that can convince your target audience to try your products. Use only very narrow but pretty popular channels, somewhere where you can find good and stable engagement rather than just trying to get bigger attention.
For example, if you are targeting a very specific niche on the IT market, let's say you are selling details for supercomputers, it would be ideal if you could put ads only in the resources that cover supercomputers and their tech specifications. In some niches it will be even harder to find niche channels but they are there anyway.
The more specific your idea is, the narrower your communication channel.
Another important point here is to really be honest and to find the right words your audience will get. If your product is somewhat very scientific it is essential to be as serious about it as possible, if it's something lifestyle, be more open about it, think about how your audience would describe it to their friends.
My point here is: just be honest. If your target market is niche you need to be very open and realistic about your product. Because it's either they'll love it, or they'll hate it.
In short, niche marketing is great and it's amazing for newbie entrepreneurs who just want to try themselves out in business and to research a very specific market. It has its advantages, has its limitations. The major plus is: you won't need to overspend on marketing. All your marketing channels need to be precisely focusing on the target audience's interests. If you want to be successful on the niche market, you will need to be honest, decent and establish a truly open and friendly communication with your customers.