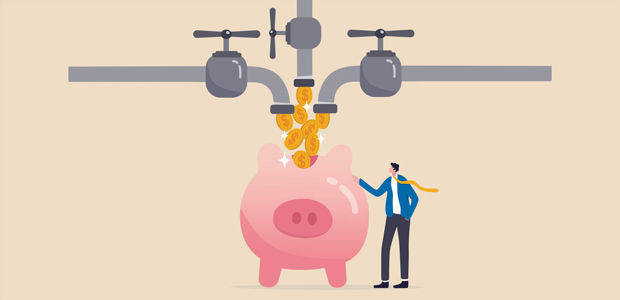 How Many Angels Make a Crowd?
When it comes to considering how best to raise pre-seed or seed finance for your business, one of the most commonly asked questions is whether getting investment from business angels or crowdfunding would be better. It could be argued that business angels are just much wealthier versions of people that invest on crowdfunding platforms. As such, in reality it is more a case of a small number of angels can replace a much larger crowd.
But before being able to make any decision it is important to know the facts, so perhaps we should set out in more detail exactly what is a business angel and what is crowdfunding.
A business angel is typically a high-net-worth individual that has often made money from building and selling their own business, whilst others simply have more wealth from other sources, but all are now looking at investing in other early-stage businesses. But in all cases, they would be deemed to be sophisticated or self-certified investors, meaning that they understand the risks involved but are prepared to accept those for the potential higher returns. Many are driven by the tax breaks available for such investments.
Angels may operate individually or through angel networks. In general, those that invest much larger sums per investment would tend to operate alone and see opportunities from a network of contacts that they have built up, whilst those that invest, say, £10,000 or £25,000 are more likely to be part of an angel network. Many angels bring 'smart money', that is that they bring knowledge and contacts as well as just investment as they often have direct industry experience of the companies in which they invest. They would also often make quicker decisions whether to invest than perhaps a VC investor would.
There are potential dangers in taking large investment from only one or two angels as it them becomes imperative that there is a good relationship built between you, as some occasional good input can be very useful but constant meddling can be very damaging. However, it is also worth remembering that having too many small angels on your cap table can be very time consuming for the business and detrimental at the next raise. If taking investment from angels just make sure that you choose the right ones for the right reasons and build a good relationship with them.
But what about crowdfunding? Crowdfunding is a relative newcomer on the investment scene and has made access to pre-seed and seed finance so much easier for many founders and early-stage businesses. It can sit alongside angel investors or in the space between them and VCs as crowdfunding raises are typically in the £150,000 to £1m range although can be larger.
As the name suggests, it is where the crowd comes together to invest in early-stage business in what is sometimes called peer-to-peer investment. That is, the typical investor is not as wealthy as a business angel and nor would they specifically be knowledgeable in the specific sector or indeed business in general, but are simply looking to invest small amounts of money in a number of smaller businesses whose product or service they can see developing in the future.
Crowdfunding has the benefit of allowing individuals to invest often as little as £10 per business and to have the opportunity of benefitting from SEIS or EIS tax relief which many would not normally be able to access. As the individual investors do so via the crowdfunding platform and the platform acts as the nominee, then you as a business only need to deal with the crowdfund platform rather than hundreds of individual investors. This structure also keeps your cap table much cleaner.
Both types of investment routes will cost similar in terms of fees and will require the same amount of work although this is done once for a crowdfunding campaign and split into many parts for numerous separate presentations to angels. As with all things with early-stage businesses, what suits you and your business best will depend upon individual circumstances.
This series of articles follows themes explored in more detail in my new book, Start-up to Scale up : what funders expect at each stage Go to the link to pre-order your copy and use the discount code 10off-start-to-scale to get a 10% discount. The book is being launched at the Business Show being held at ExCel in London on 24th and 25th November and it can also be bought there. Come and visit BOOM & Partners on stand B1022.