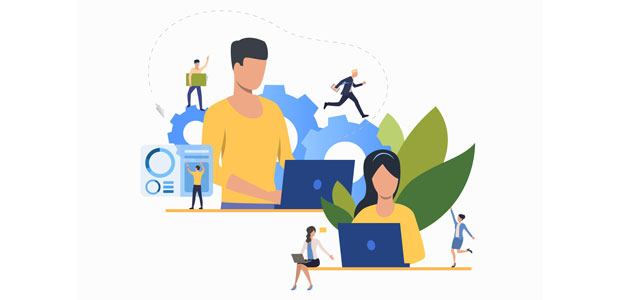 How to manage your business insurance in an era of remote working
With the country now in its third and hopefully final lockdown there are many businesses unable to operate from their usual premises under current government guidelines, many employees have reverted to working remotely from their homes.
While focus has been on transitioning equipment and employees, many business leaders may not have yet had time to consider their insurance policies and the potential impact of remote working over the longer term.
To support businesses, insurance provider, Insurance2go, has shared advice on business insurance cover for those with employees who continue to work remotely.
Check your policy
This may seem like an obvious first step, but it is important to check that you are still covered by your insurance while employees work from home.
The good news is that, generally, your insurance will cover your business when it's not in its regular location. Where you operate from doesn't really matter, as long as you're still in the UK.
However, you may need to check your contents insurance and whether it covers use of items such as laptops, for example, beyond your normal premises. If it doesn't, you may need to extend your cover as you cannot rely on your employee's home insurance to include business use.
Health and safety checks
Interestingly, The Health and Safety at Work Act 1974 makes no distinction between home and in-office workers. The regulations require employers to carry out a risk assessment of their employees' workplace, to identify any potential risks so the employer can then seek to remove or mitigate the risk.
It is not necessary to visit the employee's home to carry out a risk assessment, particularly during the ongoing pandemic. However, HR managers can provide the employee with a detailed self-assessment questionnaire as part of a firm's legal responsibilities for homeworkers.
If your company does not have one already, there are many free templates available online.
Heath & Safety Executive: Free Display Screen Equipment Checklist
Keep records
Your business needs to be able to show that is has done everything by the book, just in case a circumstance arises where an employee says you didn't set them up to work from home properly and suffered as a result of it, or there is a data breach. Keep a record of everything you have done, including reasons and the dates they happened.
It is important to have a home working policy that staff can access and read to ensure it is clear what is expected from both parties.
Home working policies should cover key areas including:
When employees will be available to work

How and how regularly they'll keep in touch

How their performance will be managed

Health and safety expectations

Rules around confidentiality, IT security, storing information and data protection

Who employees should contact if they're experiencing any problems.
Get cyber insurance
During 2020, the NCSA (National Cyber Security Centre) reported an increase in cyber  security threats, most likely as a result of employees working from home with serious breach affecting a business's reputation.
Firstly, make sure IT teams have undertaken checks on all laptops, desktops, and tablets to make sure they are as protected as possible. Also ensure secure connections are set up from the worker's home station to the company network.
As cyber crimes become more sophisticated it is important not to rely on checks alone, having cyber insurance in place will help to mitigate further risks.
Keep your insurer informed
Most likely your business has changed due to the pandemic if you've seen a period of rapid expansion and growth. Whatever your circumstances then get in touch with your insurer.  If you're unsure, err on the side of caution and provide the updates, rather than running the risk of invalidating your policy
On the other hand, if your business is now having to operate remotely, you should check with your individual insurance providers as to whether they require you to check and maintain security systems while the premises are vacant.
Richard Gray, Head of Marketing and Digital, at Insurance2go said: "It has been an unforeseen time for businesses and employees alike, and for many business leaders it can be hard to predict what the future looks like for their employees in terms of working remotely.
"It's more important than ever that businesses protect themselves from any unplanned expenses and we hope this advice helps people understand what is required from an insurance point of view, to continue to operate effectively and safely while working from home."
For more information on business insurance, click here.