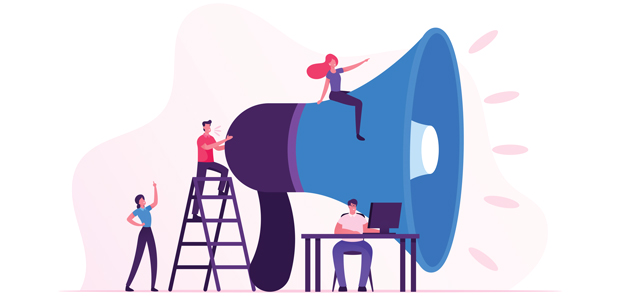 How to manage PR for your small business
As a small business owner, PR should be considered as a crucial part of your business strategy. Despite our obsession with social media and the glut of information that we consume daily, nothing can take away from the feeling of certitude that traditional press channels provide us. Be it in the form of news, business features or a founder profile piece, if it has the press's seal of approval, it positively influences the way audiences respond to that piece of news.
That means, when you or your business are featured in the press, it puts you out there as a credible source for a product, service or information. This in turn has a ripple effect of raising awareness, targeting new clients, securing your position among your existing customers and generally working towards brand longevity. 
Gone are the days when you had to rope in a traditional agency to handle your PR. Hiring an agency can of course be a great investment if you're at that stage, however, it is expensive. By taking control of your own PR you'll have more funds that could be invested in other areas of your business. Aside from saving pennies, doing your own PR means that you'll avoid your business story getting diluted - because you are not the one who is telling that story. 
The good news is that PR doesn't have to take up a huge chunk of your working hours and neither do you need to have any prior experience. All you need is a structure, your assets in order, a great email pitch and persistence. Below are a few effective steps that you can take to manage your PR for your small business.
Establish your key media list
Start by re-looking at your customer profile and establish what type of media your target audience consumes. Is it business podcasts? Newspaper supplements? Online design publications?
Having an initial key media list in place will help streamline your PR efforts. 
Use social media to connect with the press
We know you're stretched for time, so we're not suggesting you spend hours on social media. However, following and interacting with relevant journalists whenever you have a spare moment can do wonders in terms of relationship-building and staying on the journalist's radar. Before you start pitching, follow and connect with the relevant journalists on the relevant platforms. This will give you an idea of the kind of callouts they do, features they work on, deadlines etc. When you have prior knowledge of these elements, you will be better prepared for your pitch.
Know your lead times
PR is often reactive, but it also requires a bit of forward-planning, so by knowing what the press is working on and when you'll be able to write timely pitch emails. This again will increase your chance of coverage in a particular issue.
For example, a long-print publication such as Red Magazine will typically be working 3-6 months ahead, while an online publication such as TechRound can happen quite instantly. 
Research the publications and chalk out your key angles
This may seem incredibly obvious, but it's often neglected amidst the excitement of getting your business out there. Reading past issues of magazines, will give you a good idea of the different types of features. While you are at it, make a note of things like price points, target readership and the relevant sections to help narrow down the publications you want to reach out to.
Once you've got an initial list of publications you'd like to pitch to, it's time to brainstorm and nail your story and angles that you can pitch to the relevant publications. 
Most publications cover a range of features and sections, be it product press or profile press or in case digital publications, podcast opportunities.
Your ultimate aim is to get your brand out there so that customers visit your website.
Craft your pitch
An email should always be tailored to the publication you're pitching to. Journalists can tell when you are being lazy with your pitch, so don't simply 'copy-paste'. A one size fits all approach is rarely successful. 
The good thing is that once you know your key publications and their content focus, you'll quickly understand what that publication is looking for, making your pitching easier and more efficient. Your pitch will depend on what you're pitching - from putting yourself forward for an interview feature to product placement -  however, here's a few quick and general pointers to help you get started:
Start by

demonstrating that you know the publication and their readership. Referring to relevant, previous features and why you think your business could be a good fit is a good way to show that you have done your research.

Keep your email short, concise and end it with a clear call to action

A descriptive and snappy subject line will make your email stand out in the journalist's inboxes. Use keywords in your email so that when an editor searches for specifics your email appears.

For some pitches you'll need to include a press release. Press releases are typically required for interview and profiling pieces and news features. As with your pitch email, your press release should be concise (don't bog it down with too much fluff) and be easy for a journalist to pull the information they need from it for the story they're working on. An insightful quote is key - don't include a quote if it doesn't add anything. 

Ensure that your email is free of spelling errors and typos. When you are sending several pitches in a day, it's easy to get the names of editors and publications mixed up. Make sure that you have checked everything before hitting send.
Focus on one area at one time
PR involves a lot of different areas and not all of these will be relevant to you at all times. So, establishing what area to focus on first will help avoid overwhelm and ensure you're keeping on top of your PR. While you are at it, it's good practice to maintain a log of your media outreach to avoid accidentally reaching out to the same publication twice in the same week or missing a crucial deadline. It will also be easy to do follow-ups and update the status of each pitch if you have it collated in one place. 
Jump on reactive opportunities 
This is where social media and connections with journalists come handy. The press is always on the lookout for interesting businesses and stories to feature. If you spend a few minutes every day trawling through Twitter, you will be exposed to these opportunities. Hashtags like #journorequests make it easy to land up on specific requests. These can range from expert comments to interview opportunities, and everything in between. Keep in mind that such requests are sometimes time-sensitive so it's important that you respond promptly to make the cut.
The more journalists - whose editorial preferences align with your brand -  you follow, the more such opportunities become available.
Plan ahead to make time for your PR
Being a small business owner is a juggling act, something that we, as a small business know all too well. That's why it's important that you allocate your time wisely so that your PR doesn't get overlooked.
We swear by the Eisenhower Matrix as it helps prioritise our time and energy. It's simple framework includes four quadrants, which are:
Do (Quadrant 1): The tasks that need to be focused on first and completed the same day
Schedule (Quadrant 2): These are important tasks but not urgent so can be scheduled 
Delegate (Quadrant 3): These are urgent tasks but less important that can be delegated to other staff members
Delete (Quadrant 4): If it's neither urgent nor important then don't do it at all
As we all know, it is very easy to get stuck in Quadrant 1 which includes areas like answering emails, customer service and so on. These tasks are obviously important, but if you can cut down on and delegate these tasks, then your focus can shift to activities in Quadrant 2, such as business development and PR, which will help drive your business forward. For these tasks, it's worth scheduling them (such as pre-scheduling pitch emails to the press), so that you get them done.
PR is a long game and you won't see coverage overnight. However, if you're keeping on top of your PR consistently, you'll be pleased to see just how powerful getting continually media coverage can be. Being featured in the press will ensure you stay at the forefront of wider audiences (potential new customers) and