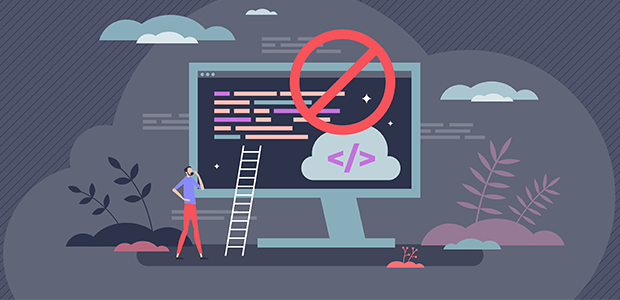 How Low-code is Fuelling a New Era of Business
Low-code development, first coined by Forrester in 2014, refers to platforms that take the focus away from code and offer an integrated easy-to-use set of solutions to accelerate app and business delivery.
This helps businesses to dramatically streamline operations, removing the complex and highly technical elements of app development, allowing them to prioritise their focus on other areas of the business and creating new opportunities for software development.
An SMB-Led Future
In recent times, there has been a remarkable surge in the number of Small and Medium-Sized Businesses (SMBs) in the UK. This growth shows no signs of slowing down, even in the midst of economic uncertainties, as the economic landscape shifts. According to a report from Sage, it is projected that SMEs will contribute to 51.9% of the total business turnover in the UK economy by 2025, highlighting the promising and sizeable future anticipated for the sector.
Sage has delved deeper into these forecasts, with analyses suggesting that the number of SMBs in the UK will increase by 342,000 between 2022 and 2025. This expansion is set to elevate their collective projected financial turnover by £160 billion, significantly surpassing the projected turnover growth rate of larger businesses during the same period. So the future of the economy is very much dependent on the success of this particular sector.
SMBs and Low-code
SMBs are typically very flexible by nature, to capitalise on short-term changes in the market, helping them stand out from the competition and to benefit from profitable niches. In order to do this, they must be able to rapidly and accurately scale their operations to meet an ever-growing demand, with an incredibly small margin for error.
Low-code development offers SMBs a low barrier to entry, cost and development time, enabling them to redefine and supercharge their processes in a fraction of the time of more traditional coding development models. This process eliminates the intensive and often complex nature of application and product development, providing these expanding enterprises with the opportunity to focus their attention on growth and innovation.
The Age Of The Citizen Developer
Technology is in a state of constant evolution, with advancements in emerging technologies transforming how people work and live their lives. This has increased the need for applications and many IT professionals already find it challenging to identify and meet the ever-changing needs of their customers. This is where citizen developers come into play – individuals without professional coding backgrounds who use industry-approved tools to create apps and programs with ease.
By employing fewer technical codes and following a more straightforward development process, citizen developers can rapidly produce essential apps. This method of incremental progress reduces the time required for creation, resulting in a quicker time-to-market.
The Future of AI
Artificial Intelligence (AI) has undergone significant developments in recent years, with its potential applications creating a whole range of possibilities. As AI continues to advance, its value to people, businesses and the wider society will increase in tandem, helping to propel SMBs to future growth.
Machine learning is a branch of artificial intelligence that enables computers to learn from data through the use of algorithms and large data sets. Machine learning provides the ability to analyse past information, harnessing past lessons to drive forward future efficiency and productivity. These algorithms become more intelligent as they collect and process more data, resulting in them creating more specific and well-informed decisions.
For a scaling SMB, combining the vast benefits of machine learning with the immense potential of low-code development is an excellent way to propel organisations to future growth and prosperity rapidly.
A New Era of Business
Low-code development holds enormous potential for businesses of all sizes, particularly for the SMB industry. It creates a wealth of benefits for organisations, significantly streamlining a business's processes and operations. As this development environment continues to evolve, the future integration of AI and other emerging technologies is set to add tremendous value and prosperity to the business world.
SMBs are predicted to be a major contributor to the economy's future, and the deployment and evolution of low-code is set to elevate this potential in a new era of business opportunity.