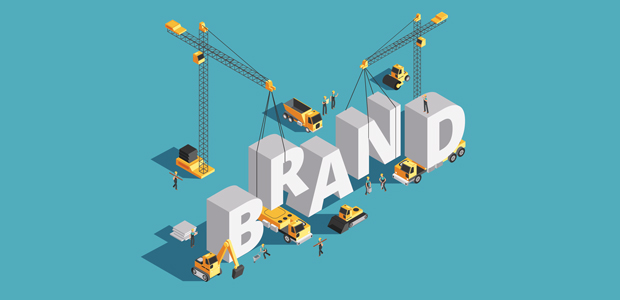 How to grow a startup brand in a pandemic
2020 has redefined healthcare for good. In the same way that every company wanting to thrive has had to become a tech company, every company's become a healthcare business too; safeguarding people and customers is at the core of everything. 
All this against a year of rapid acceleration as pharma companies raced to develop the COVID-19 vaccine. For healthtech startups like ours, this meant developing the brand and managing growth challenges against a background of rapid transformation, with the spotlight zoomed in on our industry.
So how did we navigate this? 
Creating an evolving culture
Defining culture as a startup can be a tricky process.  Doing this outside of the workplace multiplies that complexity as you simply don't have the frameworks we've all been used to operating within – anything from company-wide town halls through to watercooler moments where you connect with a colleague on a new level.
Coming out of big organisations, both my CTO, Richard Yeatman, and I were clear on the kind of culture we want to cultivate. It was important for us that everyone at IgniteData feels they own the culture. Where each employee feels valued and empowered to bring their best to the table. As a fast growing, but small team this means we've been able to prioritise open conversations, regular check-ins and when we were permitted, to meet in person, safely.
Great company culture allows everyone to align their thinking towards the bigger purpose; we're on a mission to transform the way the NHS conducts research. So, we've built a team of dedicated people, who are passionate about ethical uses of health data and technology, and completely aligned to the lasting future we want to create.
By sharing our progress, updating on key platform developments, celebrating customer wins and NHS partnerships, we're all part of this. And that makes it special.
Developing customer community
Customer community is the startup's secret weapon. Because of inbuilt flexibility and agility we get to stay closer to our customers, listen to them and develop creative solutions before they can articulate the challenge.
 Again, we're in an industry with an ecosystem of multiple stakeholders so forging relationships has been essential. The key has been staying open to conversations, prioritising connection and making sure we're contributing to the broader industry community – making time to talk on panels, present at webinars we're invited to, attend insights sessions.
 It's very much the trend to say "no" currently, and I get that in the turmoil of this year, boundaries are essential. Equally, saying "yes" to customers, partners and their communities, has expanded our impact and accelerated how fast we can move.
Shaping brand profile
This year has meant we've had to adjust our growth ambitions. The impact on customer decision making, supply chain, the priority of the vaccine have all meant we've had to pace ourselves, and build our brand in a truly sustainable way.
 Again like many startups, we're responding to a specific market problem. In our case, we're transforming clinical trials by helping to automate the manual data entry that happens for clinical trials, which will revolutionise data management for the NHS and trial sponsors. And, we're a first mover. This means that education has been critical to how we position IgniteData. For us, we found thought leadership is how we can help build the value of our platform, engaging our discrete audiences in varied and thoughtful conversations, online and in the press. It's about positioning your proposition in the market as well as raise our own profiles.
Build an investment run-way
Last year we secured significant backing from Innovate UK which was key to developing our hero platform, Archer. Like many startups, next stage funding is never too far away. A few years into this circuit, I've noticed how peers get so caught up in the next big launch, the next big hire – let's face it, as founders, we're all doing every c-level role, it's hard not to.
 Lurching from one investment round to the next is where startups fall down. Think of it as a constant cycle, stay open to potential conversations and discussions. Invest in the investor community. There's so many exciting ways to take your business to that next level – whether you look at institutional investment, crowdfunding or incubator options. It makes for a less stressful experience when you're ready.
Get comfortable with your own style of leadership
As a founder and CEO, I've had to have a long hard think about the style of leadership I want to cultivate – professionally and personally. We go at an insane pace in this business. What's helped me stay grounded is a healthy dose of self-awareness and bringing that to every conversation, email and Teams call.
I've found that in the almost completely virtual world we now live in, you can't over-communicate. I don't mean jamming in yet another Zoom, rather, making sure every team member, partner, contractor, is super-clear on their role within our mission.  Because our teams have had to adapt so much to new activities, new work streams, new processes we can't assume we've communicated enough. We have a morning scrum/stand up for 15 minutes with the team every morning - it's been one of the most powerful things we've done and keeps steady communication running through the team.
A point on mental health too. While the culture around this has shifted, mental wellbeing is a priority for every founder now – their team's and their own. I say lead by example here – share how you prioritise wellbeing activities, carve out time for exercise, create clear boundaries between work and home.  I've just started cold water swimming this year which means I get to move, be out in nature and get real headspace while I'm out there. It's a dopamine fix, de-stressor and resilience boost in one. Find the thing that works for you and make it a non-negotiable.