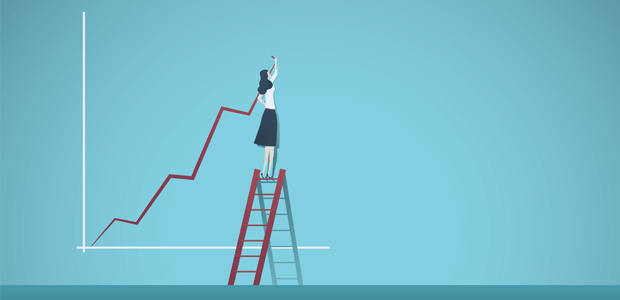 How to get your startup investment ready as a female founder
I always say that numbers speak for themselves. So it's doubtful that these numbers will surprise female founders anywhere. Pitchbook data from earlier this year showed that, despite record levels of capital invested in Europe, female founders received just 0.7% of the total funding - €400m (about $473m). The picture isn't much more encouraging in the US; last year, female-only founded companies garnered 2.2% of the total capital invested in venture-backed startups.
And while it's incredible to see brands like Glossier, Rent the Runway and Minted break ceilings and investment decks, for those of us on the ground, what does this mean for female-founded startups? In a world where women's careers have been majorly affected by the pandemic fall-out?
In recent conversations with investors, I've unpicked what investors are looking for in truly investable businesses in 2022. And how you as a female founder can tap into these to grow your own business.
Show how your startup connects to purpose
While purpose was the word on marketer's lips before the pandemic, a collective values reset accelerated this trend from a customer perspective. Founders need to be able to tie brand purpose into a wider sustainable consciousness as well as demonstrate how your business contributes to a bigger goal towards good.
Many startups - even early stage ones - have had to go back to the drawing board and understand where they fit into this new landscape, and evolve their missions to that end. The good news is that female-owned sustainable and inclusion-driven start-ups are on the rise, and excellent at communicating this with their customer communities.
Tell your brand story
Storytelling will be a key part of the 2022 pitch deck. Just as customers want to connect with a bigger purpose, they need a clearer story too. And that's what your investors are looking for. From your origins story through to how your brand has evolved and/or pivoted - in the last 24 months - you need to be able to communicate your brand story concisely and effectively.
It's the Seth Godin adage: "People do not buy goods and services. They buy relations, stories and magic."
You need to work on your story as well as let it evolve - for example, our storyline's shifted as we've evolved from an edtech into the fintech place - it's grown into a more ambitious endpoint towards financial inclusion. Grow with your story. What's your magic? Investors want to see how you connect with customers organically.  And how your brand is in service of your audience.
Be brave enough to lead authentically  
Investors connect with the reality of growing a business - everyone does. You only have to look at a "good, bad and ugly" founder LinkedIn post to see the connection that comes through if not failure, then lessons hard won. It takes courage to be vulnerable - especially as a female founder when we're told not to "be emotional".

However you look at it, you can't sugar-coat the hours, the responsibility, the knowing where to put all your ideas and which ones to pursue. There's also the challenge of sometimes having to create a counter-narrative. I've spoken before against the bro-led culture and founder mythology of Silicon Valley - and I don't advocate for it.

But it's my experience that you can't scale a start-up working 9-5. I've had to put the hours in and continue to - working evenings and some weekends, too. I caveat this with clear boundaries around communication out of hours - my email signature makes it clear I don't expect a response outside of core working hours - and I also support active rest. I'm super-open about my weekend escapes or the fact that sometimes, a theatre matinee is the perfect ticket.

Investors are looking for leaders prepared to lead a cultural change while also being rooted in authenticity and transparency
Have a clear path to revenue
Post-Theranos , investors need evidence in your  numbers, with a proper strategy for executions, towards profit. The game is shifting from high-profile, glossy brands investing huge amounts in customer acquisition through to being able to pitch a clear runway to growth.
Know your numbers.  With VCs, it's always about the maths. The conversation becomes less subjective when you can demonstrate that you've doubled revenue growth year on year. With hard numbers, personalities - and any gender-related challenges - play less of a factor.
Lead with your team
In our last funding round, this was the consistent question that keeps coming up on repeat. Anyone growing teams will have seen the impact that The Great Resignation has had on the drive for talent. And start-ups need to show investors how they're building loyal, engaged teams, committed to your business' values and mission.
Lucky for us, startups have always had to compete for talent creatively; we simply can't always offer the big buck packages. There's so much in our favour, especially in this moment of the Great Resignation, where it's a job seeker's market. We're practiced in looking at ways to make our teams' work lives great.
And we need to share this with investors. Show how you've fostered a culture of flexibility and autonomy, the ways you've built inclusion and belonging into your teams and giving your people a sense of being part of something bigger. Include your team in your pitch deck too - through stories, impact and personality. Let them shine.
There's still so much work to be done to close the gap on female investment. But by encouraging more investment into female founded businesses, supporting more women-led funds, as well as incubators, we can start reshaping the ecosystem. And get to the point where we no longer need to have this conversation. I for one, can't wait.