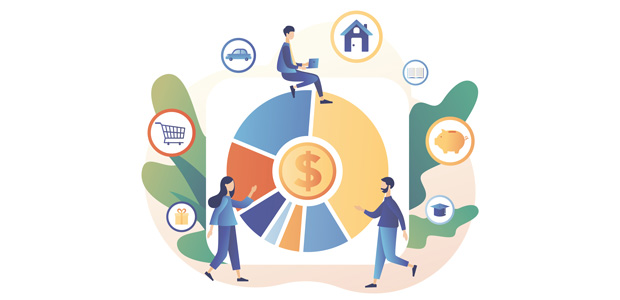 How to get ready for financial due diligence
Sit tight and read keenly as this small piece might change the way you do things in your business. Right, a startup is no less a business than a factory or a shop. And putting processes and procedures in place is a very best practice and my kind advice to you.
When going out there to raise funds be ready to show your 'insides' as no one will give you money just because you have a nice and shiny pitch deck.
So here is how investors analyse investment opportunities and why having a term sheet means a lot but not everything in the process.  
WHAT IS DUE DILIGENCE?
Due Diligence is an investigation of a potential investment opportunity. Financial Due Diligence is an examination of financial records and data. This process determines whether the venture capital fund or another type of investor will provide financing to your company.
WHEN, HOW, AND WHY IT IS CONDUCTED?
This is one of the crucial stages in the fundraising process that occurs just after the term sheet is signed. It involves examining a startup's numbers, comparing the numbers over time, and benchmarking them against competitors to assess an investment's potential in terms of growth.
Due diligence is primarily a way to reduce exposure to risk.
FINANCIAL DUE DILIGENCE CHECKLIST
Save it and make sure everything is in place:
Past: P&L/Income Statement, Cash Flow, Balance Sheet

Future: What are the company's two/three-year projections?

What are the key assumptions underlying your projections?

How much equity and debt has the company raised; what is the capitalisation structure?

What future equity or debt financing will be necessary?

How much of a stock option pool is being set aside for employees?

When will the company get to profitability?

How much burn will occur until the company gets to profitability?

What is your unit economics?

What are the factors that limit faster growth?

What are the key metrics that the management team focuses on?
HOW TO GET READY
These simple six steps will help you be prepared for the due diligence beforehand and save a lot of time, nerves, and resources during the process:
Organise finances in your startup from day one

Use software (e.g. Quickbooks Online, Wave Accounting, Sage 50 Cloud, Xero)

Have all documents, reports, and analytics in place

Keep all documents, reports, and analytics in order

Set a virtual Data Room (on Google Drive, Dropbox, or any other files sharing service) where you will store all those documents and reports

Make sure you have the required support from your team, mentors, advisors, and current investors
DO'S and DON'TS
Here are easy tips on how to ensure everything goes smoothly:
Have all documents in place

Be responsive, fast, open, polite, and positive

Use simple language

Ask for feedback

Keep calm

Don't hide anything important

Don't tell and show too much

Don't show internal or working documents: check, cleanse and finalise everything

Don't leave any questions unanswered

Don't take it personally
Due diligence is a complicated but necessary procedure. Get ready beforehand and make sure you don't risk the deal only because no one told you what's coming.