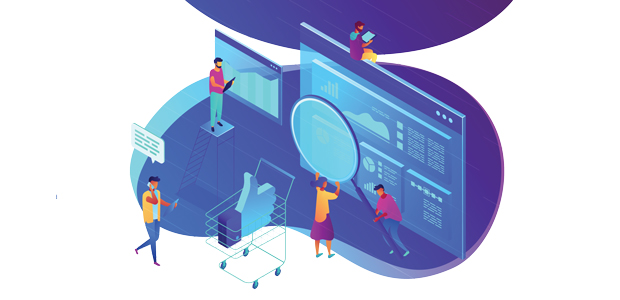 How to get the most from your Black Friday marketing
This year, Black Friday is set to take place today November 26th, with Cyber Monday to follow soon afterwards on November 29th. If your company has been ignoring Black Friday up until this point, seeing it as just another American import or a passing e-commerce fad, then there's a good chance that you're missing out on the potentially lucrative sales opportunities the event has to offer
For example, spending online on Black Friday in 2020 climbed year-on-year to reach a record $9 billion, according to Adobe Analytics, while independent businesses selling on Amazon surpassed $4.8bn in worldwide sales from Black Friday through to Cyber Monday – a 60% rise on the previous year.
With Black Friday clearly holding great potential for delivering a considerable boost in sales, businesses should consider what they can do to capitalise on the date and get the very most from their marketing activity around it.
With the date fast approaching, here are some of the best practice tips for brand leaders to bear in mind.
Make it obvious what your offers are
Black Friday marketing isn't something that's restricted to just brands with physical products to sell – any business can find an offer to promote that will encourage traffic to their website and increase awareness.
If you offer a service, provide a percentage discount to anyone signing up, or consider giving a two-for-one Black Friday deal if people sign up for a specific length of time.
For those operating in the hotel or B&B industry, for example, it could be beneficial to consider offering discounts on weekend breaks, or money back offers if you are in the used car business. With enough imagination, the opportunities are virtually endless.
It is also important to think about the type of campaign that you're running, whether it be an awareness, consideration, or conversion campaign.
While awareness campaigns are designed to get your brand onto people's lips and consumers talking about your offers – thereby adding hype in the build up to Black Friday – consideration campaigns are aimed at those already in the marketplace and driving them to your website.
In this sense, consideration campaigns are an important tool for sending people down the funnel into purchase and should be focused on delivering value for the customer.
Meanwhile, conversion campaigns should use retargeting to get people to the final purchase – i.e., your smallest audience – and can be used to run ads to your existing customers or offers aimed at bringing previous customers back.
Make your marketing platform-specific
Social media is, of course, one of the most powerful marketing tools that brands have at their disposal, but it is important that firms consider carefully how their Black Friday marketing can be tailored to best suit audiences on each platform.
Facebook and Instagram, for example, both have huge audiences, and as such are the perfect places to showcase your products and experiment with different ad formats, such as Stories, as well as different methods of ad placement. Using your Instagram influencers, if you have them, is also an effective way of getting word out about your offers.
Bear in mind though that with Instagram Stories you can't include copy text except that contained within the images or videos themselves, so plan carefully what you want to include on your visual creatives.
Twitter, meanwhile, is for conversation. Use hashtags and conversation topics to make sure you're in the trends, while different post types can help drive awareness. Polls are also a great way of getting a feel for what people are looking for in their Black Friday deals.
Pinterest is where people go to plan and look for ideas, and many will already be searching for Christmas and other festive holiday gifts, so use your Boards to highlight what Black Friday offers you'll be giving.
While many firms may view TikTok merely as some fleeting teenage craze, they would be wrong to assume this given its rapidly rising presence in the social media space. The platform is engaging and immersive, capturing trends that reflect millions of people's views, but is videos only.
This means that marketers should focus on creating video content rather than direct adverts in order to create buzz and an immersive experience.
With every social media platform able to provide different opportunities to brands, it's a good idea for businesses to tailor their marketing strategies to the unique features offered by each.
Be aware of the potential for click fraud
Black Friday is also a good time to get a handle on your click fraud prevention strategy and add click fraud software to protect your campaigns from invalid and fraudulent clicks and impressions.
You'll especially want to do this now given the spike in fraudulent bot clicks often seen leading up to and during Black Friday.
Indeed, in 2004, Google's CFO George Reyes said that fraud was the biggest threat to the internet economy, and firms should be under no illusions that it doesn't affect them.
Whether you're running Black Friday marketing for an enterprise or SME, or a digital marketing agency working on behalf of multiple clients, advertising fraud is eating away at your budget.
While ad fraud is more generally associated with banner ads, video ads and in-app ads, click fraud is an issue on both paid search and social, search marketing, mobile advertising and conversion fraud with affiliate marketing.
According to Juniper Research, in 2017, digital advertisers lost $39m per day to ad fraud, it's predicted that advertisers' loss to ad fraud will reach $100 billion per year by 2023.
With this in mind, businesses would do well to take the opportunity that Black Friday provides to assess the impact that ad fraud is having on their marketing campaigns and take appropriate action to mitigate the damage it is inflicting on their budgets.
Conclusion
Black Friday is one of the most lucrative dates in the calendar for consumer brands – but only if they think carefully about how to tailor their marketing accordingly to it.
By making their offers clear to customers, considering how best to utilise each social media platform, and assessing how to minimise the effects of ad fraud on their campaigns, companies can make the very most of all the event has to offer, and keep customers coming back for more.